Fury As Husband Asks Wife to Raise His Affair Child: 'Abandon Him'
A man asking his wife to raise his "affair child" is being blasted online, with Reddit users urging the woman to leave her "selfish" and "abusive" husband.
Sharing her story with the True Off My Chest subreddit, user u/ThrowawayRunawayToot said she was a 29-year-old insurance worker married to a 44-year-old pastor.
The pair met five years ago when she attended his church after moving to a new city, and have been married for two years.
"I know that we have a notable age gap, but he was always kind to me and made me feel special," she said.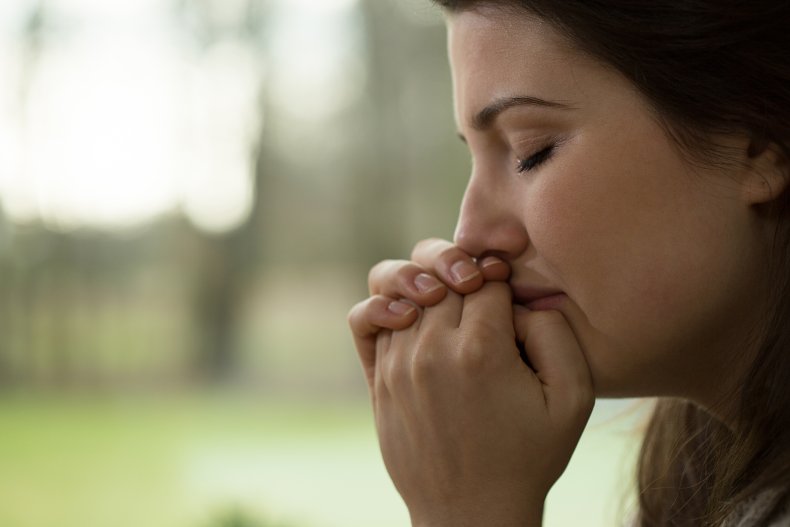 The poster explained she is "infertile," and the couple have been saving up for IVF treatment. However, a week ago her husband returned home "in tears," telling her they needed to talk.
He admitted he'd been having an affair with one of his parishioners. He'd got the 34-year-old woman pregnant, but she'd died giving birth to twins. One of the children survived, and he wanted them to raise the child as their own.
"I became distressed and told him I wanted some time to think," she wrote. "That I was not sure I wanted to do this.
"He told me that I had made a vow to him in marriage and that God had blessed us with a child. That this is our cross to bear and that God will never give us something we cannot handle.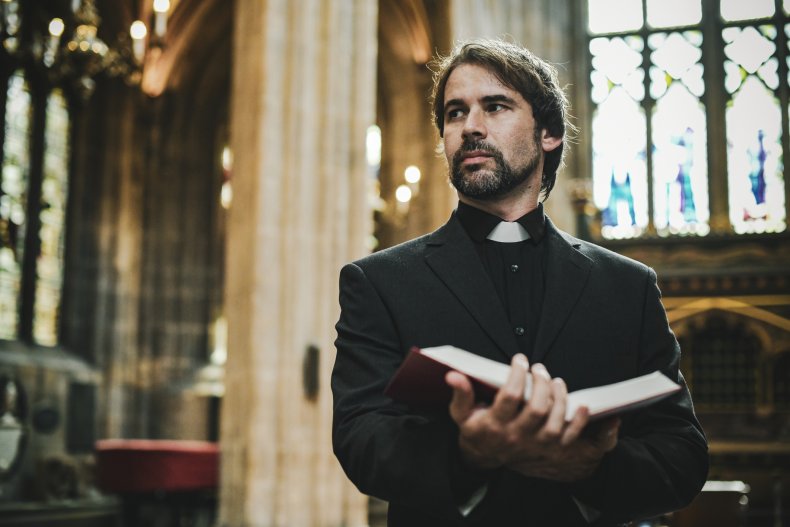 "I told him that it seemed God had given [the mother of the twins] more than she could handle because she had died (I know I should not have but I was not thinking correctly).
"He slapped me and told me that I needed to serve my husband. That God had chosen me as this child's mother and I needed to be his humble servant."
After the incident, the poster "cried so hard she threw up." She said she feels guilty for not wanting the child, and that raising the baby would be like "robbing the mother's grave."
She now looks at her husband differently, and wants to "abandon him and the child."
"I'm only 29—I can start over," she said. "I have a remote job, I can take a day off when he goes to the NICU (neonatal intensive care unit)—pack my essentials and leave."
Reddit users begged ThrowawayRunawayToot to do this, calling out his "abusive" behavior. Since being shared on February 22, her post has received almost 13,000 upvotes and 4,000 comments.
How to Tell If Your Relationship is Abusive
Lisa Lawless, a psychotherapist and founder of Holistic Wisdom, said it can be hard for victims to realize they're in an abusive relationship.
"Abuse can take many forms, including emotional, verbal, physical and sexual abuse," she told Newsweek.
"Knowing the warning signs can be helpful. These include constant criticism, controlling behavior, isolation from family and friends, and feeling afraid or intimidated by your partner," she said.
If you suspect you are in an abusive relationship, Lawless recommends creating a safety plan before attempting to leave. This plan should include a safe place to go, such as a friend's home, and an emergency bag filled with essentials such as money, your I.D, and other important documents.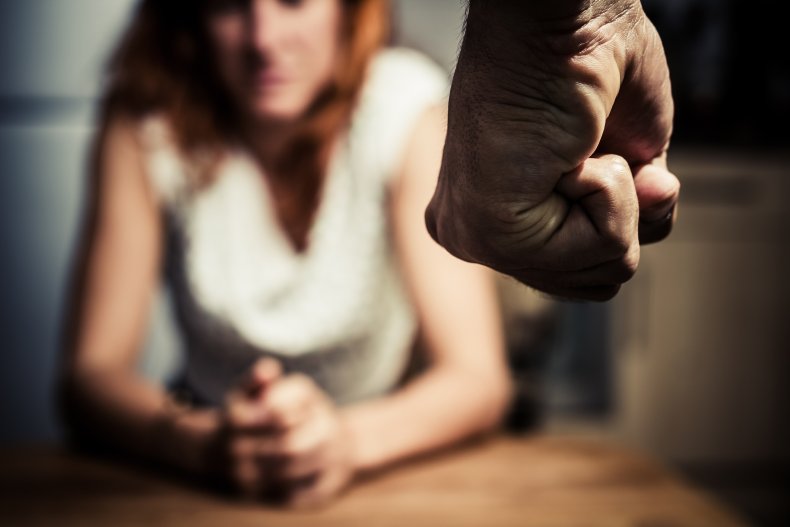 "Make sure you keep your plan from your partner," she said. "Otherwise, they will sabotage plans and may become dangerous if they suspect you are leaving."
If you have no family or friends, Lawless suggests reaching out to a group that helps survivors of domestic violence or a women's shelter.
"Shelters and safe houses are available to provide a safe haven for those seeking to escape abusive situations," she said.
"They can offer support, guidance, and practical assistance in securing a new home, childcare, and employment."
'You Cannot Trust This Man'
Reddit users were disturbed by the husband's actions, with jellycowgirl believing he "groomed" his wife from the beginning.
"He saw that you had a fairly low self esteem, love bombed you into thinking he was different, and now that you're seeing he's not—he's hitting you," said Ladymistery.
"You cannot trust this man," warned stop_spam_calls. "You have absolutely no obligation to become his mistress' child's mom. This isn't sister wives."
HulaHoop2192 said: "OP's husband also preaches about the 'vows' she made but what about him?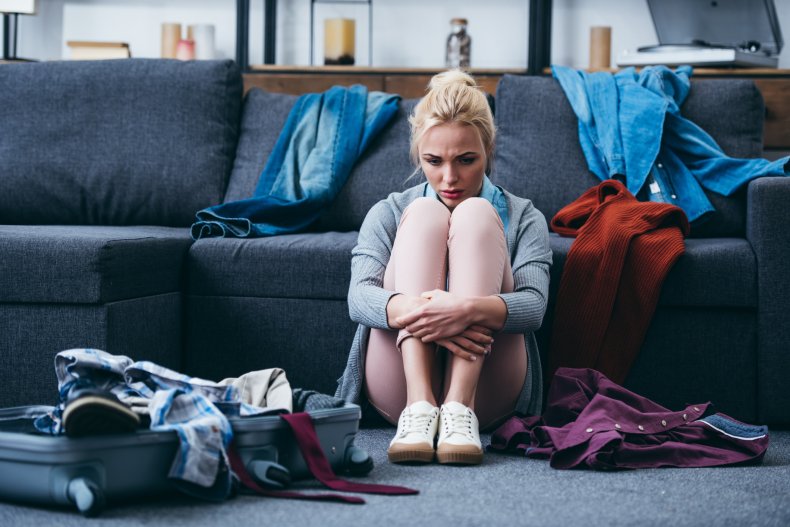 "I'm sure there's something about infidelity in there. If the [affair partner] hadn't of died, did he even plan to tell OP about this second family?"
Comprehensive-Win677 wrote: "[He] will have more time and opportunities to cheat as you will be home taking care of his affair baby."
Different-Contact-50 said: "This guy is manipulative. It isn't 'God's plan' to have you always second guess his behavior, be with someone who didn't honor his marriage vows, and abused you physically."
Inner-Reception-2188 commented: "Queen, you are a 29 year old with your whole life ahead of you.
"You have a career, you had the strength to move once. You can do anything, just make sure it's the right thing for you, not someone else disguising their own sins [as] yours."
Newsweek reached out to u/ThrowawayRunawayToot for comment. We could not verify the details of the case.