Fury as Man Asks Girlfriend's Sister To 'Cover Up' in Front of His Parents
A man asking his girlfriend and her sister to "cover up" during a visit from his parents is being slammed online.
In a post to Reddit's Am I the A******? (AITA) forum on January 30, user u/dontbeshy007 said he'd recently taken up yoga with his girlfriend and her sister, who is a personal trainer.
"I have decided to work on my flexibility and mobility due to my injuries from playing soccer in high school/college," he wrote.
"My girlfriend of 2 yrs recommended I try yoga. She does yoga three times a week and is incredibly flexible and agile.
"My girlfriend, myself, and her younger sister as the teacher have been doing yoga twice a week at my house for the last three weeks."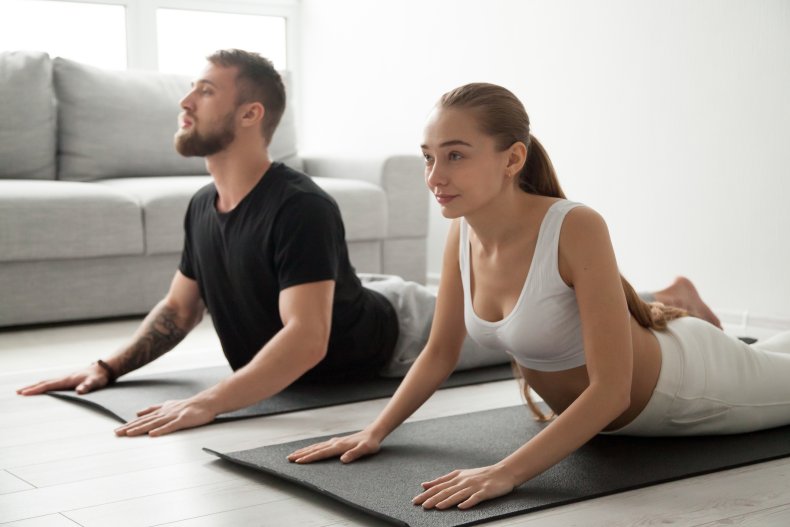 The at-home training sessions had been going well, until one day, his parents arrived to collect a freezer he no longer uses.
"The freezer is in my garage where we do yoga. I usually do it shirtless and my girlfriend and her sister are in sports bras and sweats," he said.
"In the middle of our yoga session I got a notification that someone was at my front door, it was my mom and dad.
"I headed to the door while putting on a shirt but I asked my girlfriend and her sister to put on a top also."
The women were shocked by this request, with his girlfriend giving him "daggers for eyes" and her sister a "confused, 'who the hell are you?'" look.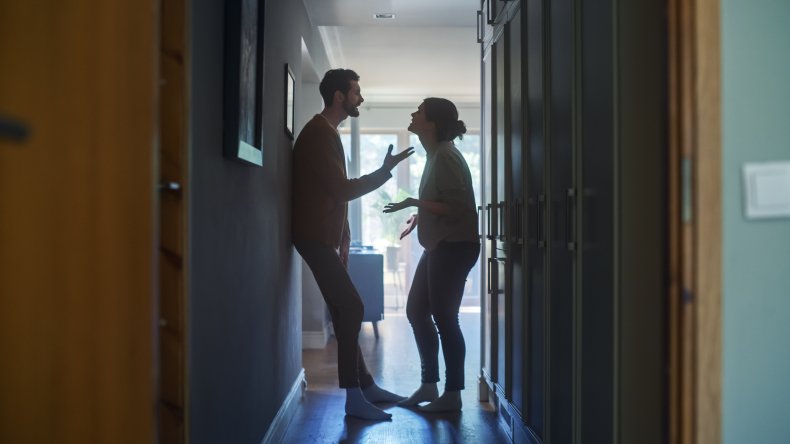 After letting his parents in, he returned to find his girlfriend and her sister still in their sports bras. His parents didn't seem to notice, but the sister left before the session ended.
"[She] told me that I am no longer her client because she's the teacher and she felt I disrespected her," he said.
Confused, he asked his girlfriend why her sister was so offended.
"She said 'dude, she has big boobs. She gets s****** on like that all the time. You need to apologize like now. I'll let it go but you're a d***,'" he wrote.
"I told her I will clear things up with her sister but I will not apologize because I didn't mean it that way. My girlfriend doesn't believe me and thinks I was trying to police her and her sister."
Dontbeshy007 didn't think he needed to say sorry, but Reddit users did, with the post receiving almost 13,000 upvotes and 2,000 comments.
'All Three Perceptions Are Valid'
Even the most pleasant person in the world is likely to offend someone, at some point. What if you've accidentally hurt someone's feelings and you want to make things right?
James Miller, psychotherapist and host of radio show LIFEOLOGY, said sometimes, there is no clear right or wrong in a situation.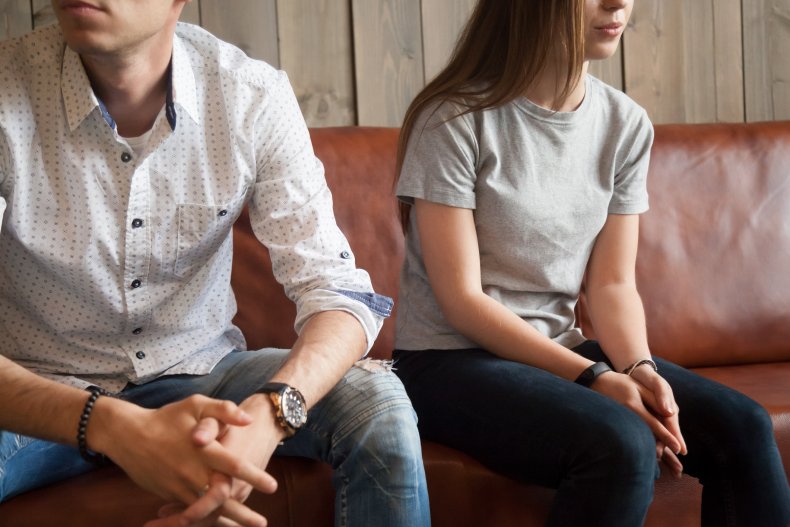 "Each person will look at their intent for how they acted and responded. Therefore, all three of their perceptions are valid," he told Newsweek.
"We often justify our actions by what we mean, forgetting that the other person is judging how we act and say."
To rectify the situation, Miller advises the poster to "schedule a time for an open and honest conversation about each person's intent and how they demonstrated it."
"This allows everyone to look at the others' motives and extend grace for how they presented their intent," he said.
'Awkward'
In the poll attached to the post, Reddit users voted dontbeshy007 "YTA" (You're the A******) and suggested he apologize to his girlfriend and her sister.
"Who gives a s*** if your parents see your girlfriend and her sister in sports bras?" asked jimmytaco6. "Why was this a big deal to you?"
"They were exercising. They were probably hot," wrote Unlucky_Welcome9193.
"They were working out and thus wearing workout clothes within the comfort of home," said lilybug981.
"His GF and her sister didn't come over for a family reunion, they came over for yoga," commented ForwardPromise9974.
"He should have either managed his parent's visit better, or simply told them what to expect when they came in the garage."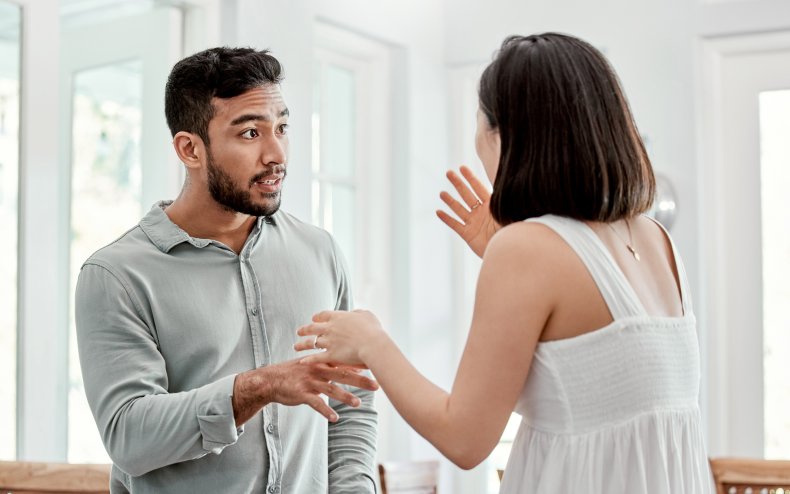 However, some users agreed with the poster's point of view, with Striking-Flight5956 writing: "Is everyone skipping over the fact that HE PUT ON A SHIRT ALSO. He didn't single the girls out and he only said it was for a few minutes until his parents leave."
Yetikins agreed, commenting: "It sounds like he was raised to believe a shirt is necessary for everyone when (elderly?) company is over. Whether people like it or not, a sports BRA is not a sports SHIRT."
"People are reacting more out of pure emotion than actually reading the post," wrote FillorianOpium.
"Even though I may not agree with it, nowhere in here does it seem like he tried forcing them to cover up.
"They're allowed to say no, but he's also allowed to ask to potentially prevent an unneeded, awkward encounter with his parents."
Dontbeshy007 isn't the only Redditor to fall out with his partner's siblings. A man admitting he hates his "brat" of a sister-in-law was recently applauded by Reddit users, while another poster was berated for regifting her boyfriend's $1,000 laptop to her sister.
Mumsnet users were also recently split over a woman's "toxic" Whatsapp messages to her sister, who is suffering with both financial and health issues.
Newsweek has reached out to u/dontbeshy007 for comment. We could not verify the details of the case.
If you have a family dilemma, let us know via life@newsweek.com. We can ask experts for advice, and your story could be featured on Newsweek.