Fury as Worker Fired for Being 'Emotionally Unstable' During Trial Period
A Redditor fired from their job for being "emotionally unstable" has caused a stir online.
In a post on January 31, user u/DCH101 shared their "horrible, horrible week" with the Antiwork subreddit. They'd recently started a new job, but were let go after their pet passed away.
"My boss fired me today during my trial period for being 'emotionally unstable,'" the poster wrote.
"[This was] after talking to her about how my week sucked because my dog died and because my relationship stranded."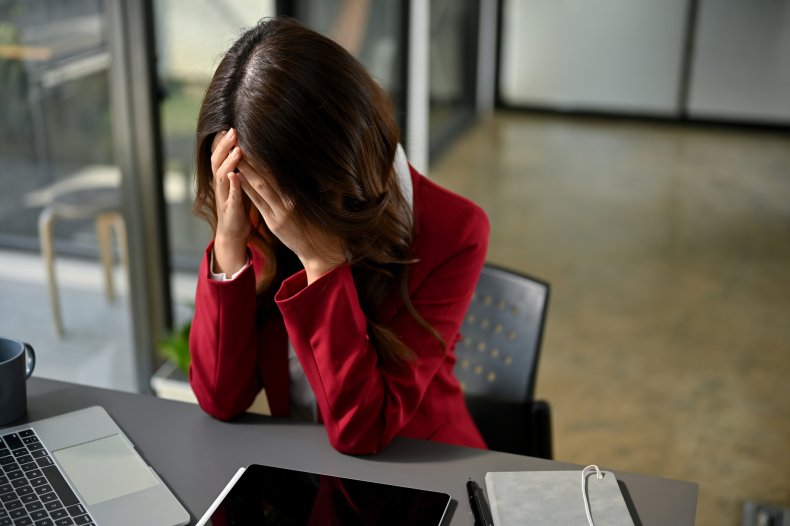 The company allegedly prioritizes staff wellbeing and provides "personal care and attention," which is why DCH101 felt they could be open about their current struggles.
"The reaction I got to a moment of being emotional about a horrible, horrible week, was unbelievably surprising," they said.
Reddit users were disgusted by the company's actions, but not surprised, with the post receiving over 7,000 upvotes.
Many Americans Have Been Fired at Least Once
In 2019, employer review site Comparably polled 10,000 Americans and found that 18 percent had been fired from a job at some point in their life. However, getting fired doesn't mean your career is over.
A 2018 study published in the Harvard Business Review surveyed 2,600 CEOs, and found that 45 percent had experienced at least one major "career blow-up." Nevertheless, they were able to learn from their failure and get their career back on track.
But what if you were dismissed illegally or unfairly?
Christopher Sheekey, assistant general counsel and HR consultant at Engage PEO, said that workers fired for mental health reasons can file a claim against their employer.
"The (ADA) makes it illegal for employers to discriminate against or fire employees simply because of a disability or serious health condition," he told Newsweek.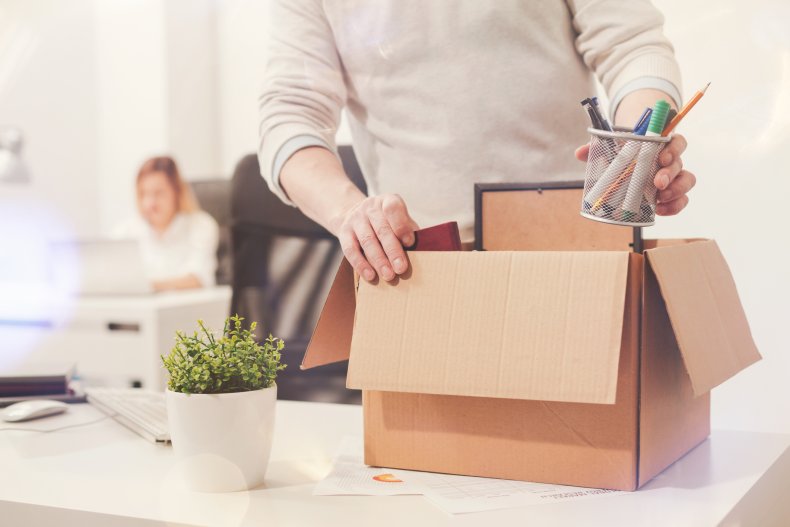 "This includes a mental health condition, like depression or anxiety, if it meets the requirements under the law."
Employees are protected immediately under this act, including new hires during their probation period. Staff may also be entitled to 12 weeks of unpaid leave under the Family and Medical Leave Act (FMLA) to treat their mental health condition.
"Employees who believe their rights have been violated should contact their company's human resources department," advised Sheekey.
"They also have the right to file claims against their employer before the Equal Employment Opportunity Commission (EEOC) or a similar state agency."
Have you had a workplace dilemma? Let us know via life@newsweek.com. We can ask experts for advice, and your story could be featured on Newsweek.
'Person Dodged a Bullet'
In the comments, users shared their own tales of heartless employers.
"A long time ago, my boss's dad died," wrote Bossfrog_IV.
"He started to suffer at work due to grief. It was really sad. 2 weeks later he was canned. We worked for a hospital in IT."
Chyenatwo said: "I left a supermarket due to my anxiety and the managers all mocked me for 'faking it' and 'not wanting to work' and 'your depression isn't real.'"
Killmesara commented: "I was a victim of random violence once and was fired for having too much drama in my life.
"The only reason I mentioned anything is because my car was vandalized and I was 30 seconds late to clock in."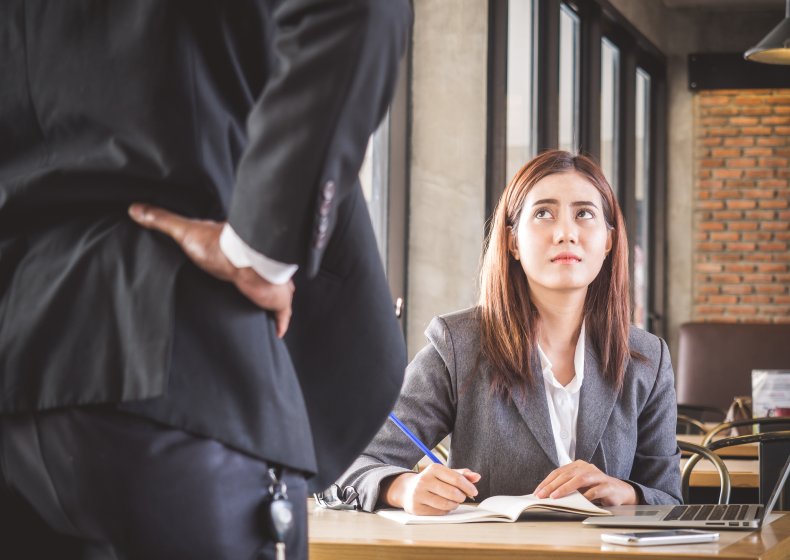 Other users warned the poster about sharing personal issues with their manager, with hemlockpopsicles writing: "Keep everything close to the chest."
"You should never talk about that kind of stuff in a trial period with anyone, management especially," said ihaveblackcats.
"I wouldn't say never like everyone else is saying, but definitely not a new manager who you don't know," commented CrawlerSiegfriend.
"You can't trust anyone at jobs. You can be friends with someone for years, and they will still stab you in the back," wrote Much_Perception4478.
However, other users disagreed, telling the poster they had a lucky escape.
"I've never felt that I couldn't talk about this kind of thing in any of my positions across multiple industries over the past 26 years of working," commented Upstairs-Pattern-531.
"OP learned that the boss is a judgemental a******. It isn't over sharing to discuss losing a loved pet or family member," agreed Adventurous_Aioli447.
"I'm a boss and I would want one of my employees to share with me if they have difficulties that affect their work," wrote human8264829264.
"I've had an employee recently share that she struggled mentally and I was able to refer her to the right help last year."
Well Negative Maize said: "If people are sick enough to be indignant to life events of people they hire/trial then that is a trait of a psychopath and this person dodged a bullet."
DCH101 isn't the only one whose shocking work story has caused uproar online. An Antiwork thread titled "What is the worst thing your boss has said to you?" recently received over 3,000 comments, while a manager refusing to let an employee take their vacation—despite five months' notice—was slammed by Reddit users.
Newsweek reached out to u/DCH101 for comment. We couldn't verify the details of the case.