'Clowns': Fury As Worker Quits After Waiting a Week for 0% Counteroffer
A company is receiving criticism online after allegedly asking a quitting worker for a "grace period" to offer a counter salary, only to come back with no offer at all.
The quitting employee's colleague took to popular r/Antiwork sub under the name CherryManhattan in a post that has since received 35,000 votes. Users often head to AntiWork to share their issues with the working world.
According to the post, the coworker handed in their two-week notice but was asked by the company for a few days grace to return with a counter offer.
After waiting two working days and the weekend, the worker was finally approached by the company on Monday. "The company comes back with zero percent. Unwilling to give anything to try to keep the employee. And then they had the audacity to ask the employee to push back their end date for another week for the time they were trying to come up with a counteroffer," they wrote in the Reddit post.
"The employee just walked out today and quit on the spot."
In 2021, America saw what has been dubbed the "Great Resignation" in which an estimated 47 million Americans quit their jobs, according to the Bureau of Labor Statistics.
It's a trend that's not predicted to waiver either, as stats show that almost one in five employees says they are likely to switch to a new employer in the next 12 months.
"Never accept the counter offer," warned one Reddit user, who was among a vast majority teaming on the side of the jilted employee.
"I did and what followed was two months of bulls**t with more work and less support from management. I suppose they were trying to teach me a lesson. Lesson learned. I quit," they continued.
"Someone else's circus, someone else's clowns, someone else's problem," wrote another user.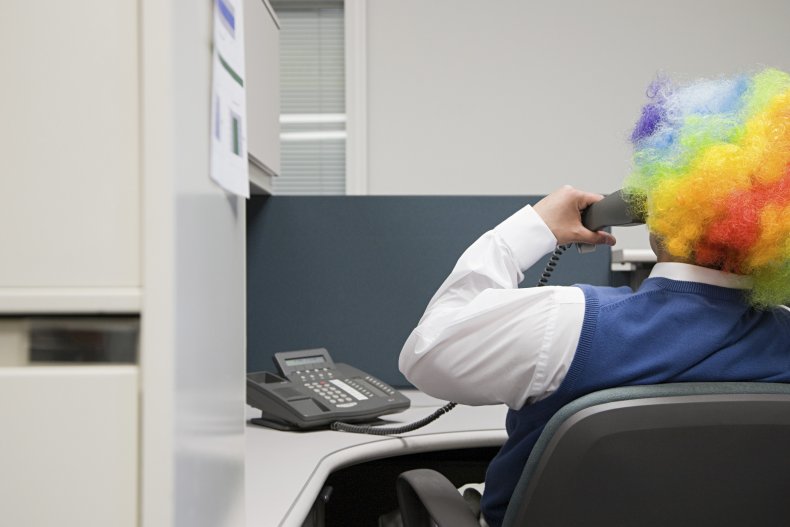 "I guess they didn't understand that insulting employees is no way to negotiate with them," added an Anti Work member.
Another user offered broad advice on these situations, attesting that "When I leave for another company, I literally tell my soon-to-be former company there is no point in a counter offer, as there is no logical reason for me to take it.
"1: If I'm leaving due to money, and the 'former' company offer me more money; my question becomes: if you're willing to pay me that salary now, why weren't you willing to pay me that before? 2: If I'm leaving due to personal conflicts (bad management, etc..), why would I want to continue to work around those people and 3: If it's company ethics.. well those are never going to change so there is no point in staying"
"Maybe i'm petty, but it's fun to turn their counter offers down," reasoned another Subreddit member.
Newsweek has contacted CherryManhattan for comment.