The Future Belongs to Those Who Take Care of the Present
You cannot compromise the good work you're capable of doing now for the sake of lofty goals and dreams of success.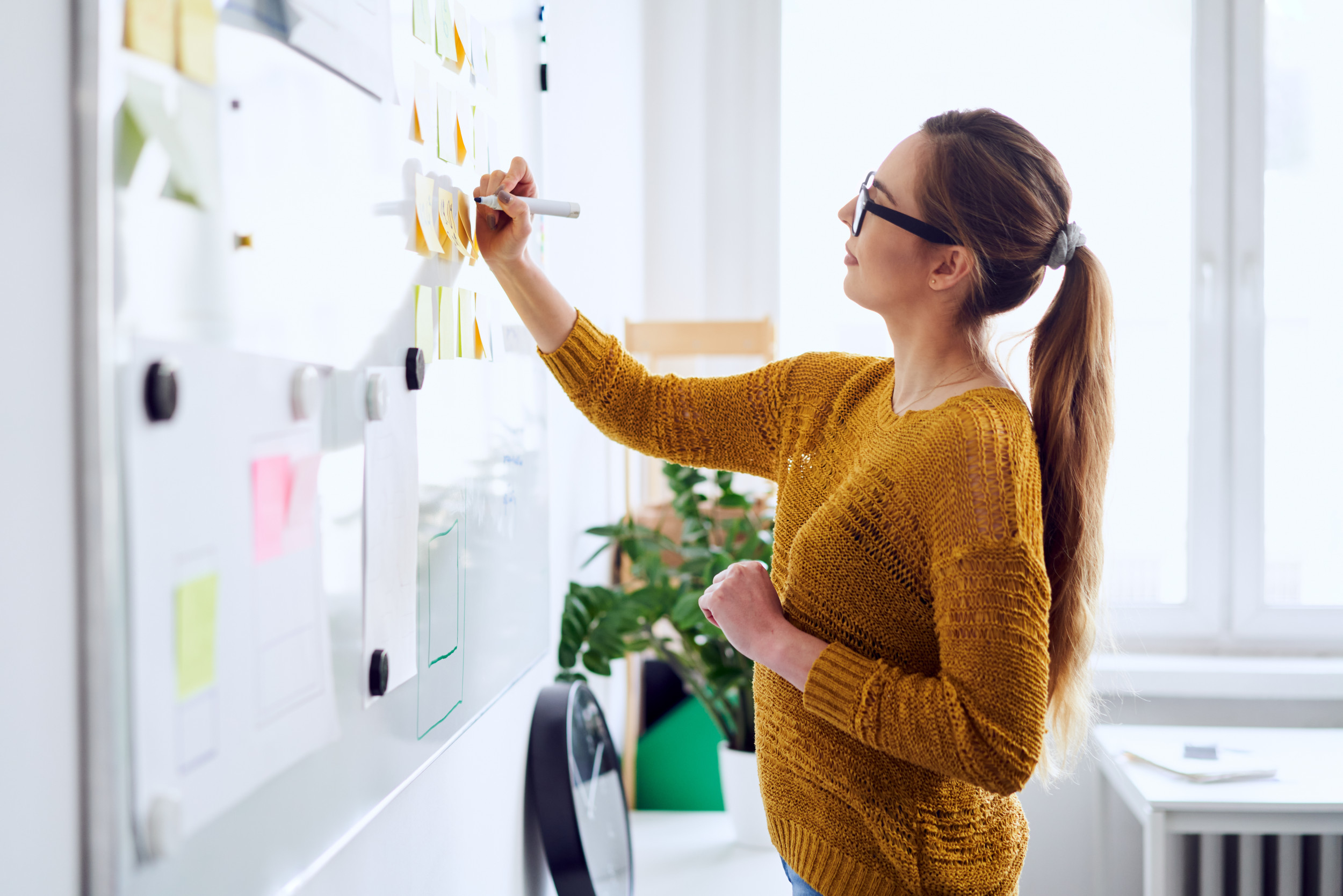 I came to the United States when I was 20 years old with $60 in my pocket and one goal in mind: to get my graduate degree and a job. I had to take a loan from a bank to get a one-way plane ticket. It was 1992, and the software industry was booming. So many of my university peers had lucrative job offers in the industry with only a bachelor's degree. Many quit graduate school and took the job. It was tempting, especially when you have nothing in your pocket. I knew I could do the same, but my mind was set on finishing my master's and getting a Ph.D. — so I hunkered down.
I was firmly focused on my studies, but my main concern was how to pay my bills and tuition. My family back in India could not afford it. I was willing to do anything to ensure I could pay for my schooling — my only concern was taking care of the semester ahead. When you have literally nothing, time seems to move even faster. I got a research assistantship, but that wasn't sufficient. I needed to supplement my finances with odd jobs to meet my basic cost of living. In the short term, this led me to tutoring and a part-time job as a bookstore clerk.
Reflecting 20 years later, those tensions helped me achieve my longer-term ambition and taught me the importance of taking care of today in order to achieve tomorrow. I carried those lessons with me when I started my own company 25 years ago. Today, they continue to influence our sustained growth. This growth isn't a product of some mystical capability to plan our future. It comes from the real work to solve the problems of today that stand in the way of tomorrow.
Think Big, Act Small
In both business and life, we work toward goals daily. Whether providing for a family or building a company to last a century and beyond, at the end of the day, many of us know what we want our futures to look like.
For me, building the future stems from a saying I have: Think big, act small. This means looking at the big picture, like a five-year plan, and aiming for the stars, but staying grounded in what is happening in the day-to-day operations.
Anyone can set a goal, but if you do not work toward it through small actions, it will likely not come to fruition. You must always be able to see what is happening at a granular level. As CEO and as a leader, that means never losing sight of the details while simultaneously holding the bigger picture.
Compete Against Yourself
You can't reach goals that you never set. Say a task takes 10 hours. The next time the task is presented, strive to do it in eight. Whether you accomplish that goal or not, you set the intention of evaluating your improvements.
When you understand what you're doing well and how that contributes to your growth, you can identify strategies to continue growing. Before you know it, the task that took 10 hours is accomplished in five. Meanwhile, people can start to notice your talent. They seek you out for your skill set. You've cultivated even more pathways to growth.
Compare this mindset of competing with yourself to that of competing with others. When you view other people as competition, that thought process hurts others and hinders collaboration. There will always be a winner and a loser. But when you compete against yourself, there are no winners or losers; you become hungry to improve—your boundaries for growth are limitless.
As you change your mindset, think about incorporating intentional relationship-building. Going through your day-to-day in this way shows others they can trust you. You'll see that your daily actions can also result in a generation of partnerships that empower you even more.
Trust Yourself, Trust Your Herd
Improving yourself improves the entire herd. As you start incorporating others into your work, your mindset influences your work culture and you can grow together as a team. Navigating team dynamics makes fostering and maintaining trust an essential element of your present work.
At its root, cultivating mutual trust in your team comes from leading with empathy. If you don't care about the feelings, problems, and success of others on your team, you can all end up hurt as a result.
Recently, during a client meeting, I noticed one of my sales leaders wasn't taking diligent notes or listening properly. After the meeting, I asked him what he noted and learned; he hadn't retained two of the four significant asks presented by the client. Therefore, he'd fail at selling our services to them when the time came — which would hurt him in the long run. I wanted better for him, so I coached him through a strong presentation. After all, his future was also my future — his success, my success.
Now, I'm confident that he will succeed. Our ability to have that difficult conversation happened because our relationship is built on trust. He knows that I'm not the type of person to step foot in the building only a few times a year to tell people how to do their jobs. Being active within my company supports building a foundation where my team and I have the hard conversations that result in growth.
The future is happening every day, and the key to reaching your ambitions is balancing taking care of your present with your future goals and cultivating long-term relationships with the same level of care and intention as you grow. There are many stories of achievement that embed sacrifice as central to success. However, that is not central to my narrative and it doesn't have to be true for yours either.
You cannot compromise the good work you're capable of doing now for the sake of lofty goals and dreams of success; you will not reach them that way. The future belongs only to those who know how to take care of the present.