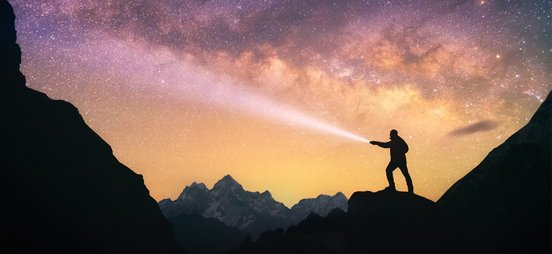 Visionaries
While travel was put on pause, some travel leaders did the opposite: They rolled up their sleeves and created new initiatives or adapted previous ones to make the travel industry one that's more aligned, responsive and indicative of responsible and sustainable tourism. From individuals who strive to make travel more inclusive to underrepresented communities to companies that decided that climate consciousness is the only way forward, these visionaries are leading the way in the future of travel.
---
---
---
---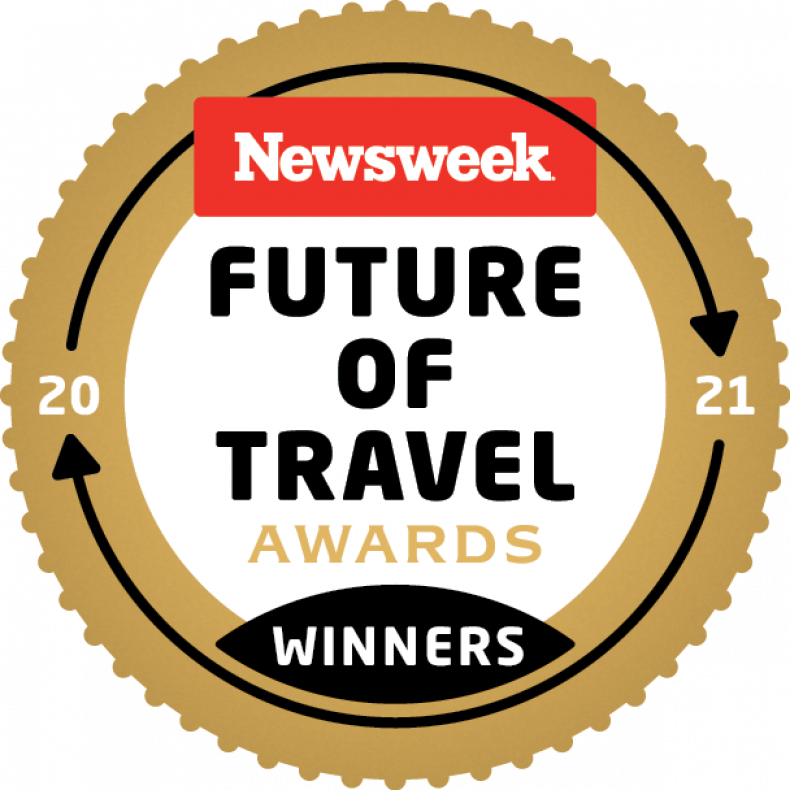 WINNERS
---
---
INDIVIDUALS:
Winner: Praveen Moman, founder, Volcanoes Safaris
Honorable Mention: Paras Loomba, founder, Global Himalayan Expedition
COMPANIES/COLLECTIVES:
Winner: Tomorrow's Air
Honorable Mention: Travel Unity
---
---
---
---
Praveen Moman has taken a subtle but powerfully different stance than many on wildlife preservation: If you don't focus first on working with the people that live near the wildlife, your efforts for conservation will eventually fail. People first, then the wildlife are taken care of naturally.
Shannon Stowell
CEO, Adventure Travel Trade Association
---
---
Paras Loomba merges technology and passion in an innovative approach by using tourism as an economic engine to create solutions that provide stimulus to local economies, reduce local migration, empower women, preserve cultural Himalayan heritage and tackle climate change.
Paula Vlamings
Chief impact officer, Tourism Cares; co-founder, Future of Tourism Coalition
---
---
Tomorrow's Air's carbon recapture with permanent storage provides travelers a tangible, affordable way to do their part in the climate crisis, and keeps inspiring real climate action within its global community.
Kathleen Rellihan
Travel Editor, Newsweek
---
---
---
---
Travel Unity is a scrappy nonprofit that believes travel only can be more diverse when there is diversity in those that make up the industry—including those in the executive level. And it pushes a somewhat recalcitrant industry to walk the talk.
Norie Quintos
Contributing Editor, National Geographic Travel
---

FINALISTS
---
---
---
INDIVIDUALS
Anna Pollock — A pioneer of regenerative tourism practices
Praveen Moman — Founder of Volcanoes Safaris, which has regenerated tourism in Rwanda and Uganda with conservation-led mountain gorilla and chimpanzee trekking
Keith Henry — CEO, Indigenous Tourism Association of Canada
Ruzwana Bashir — CEO and co-founder, Peek.com
Kelly Lewis — Pioneer in women's travel and founder of Women's Travel Fest
Naledi Khabo — CEO, Africa Tourism Association, working with African nations to lead tourism recovery
Christina Beckmann — Co-founder of Tomorrow's Air, the first travel collective for carbon removal with permanent storage
Evita Turquoise Robinson — A pioneer in the Black travel movement, founder of Nomadness Travel Tribe
Paras Loomba — Founder of Global Himalayan Expedition, which uses breakthrough technology to bring clean energy to remote villages on impact-driven trips
---
---
COMPANIES / COLLECTIVES
Hearts in the Ice — The first women to overwinter solo in the Arctic for climate change awareness and action
Tomorrow's Air — The first travel collective dedicated to carbon removal with permanent storage
The Transformational Travel Council — Focused on more sustainable, purpose-led travel
Plastic Whale — Committed to a plastic-free land and sea
Adventure Travel Conservation Fund — Conserves the resources of travel destinations by working with local projects
Travel Unity — Nonprofit dedicated to diversifying the travel industry
Black Travel Alliance — Ensures equal opportunities in the travel space with a focus on education, networking and connection
Impact Travel Alliance — Promotes education and advocacy around sustainable tourism
National Blacks in Travel and Tourism Collaborative — Works to create inclusion, diversity, equity and advancement for Black people in travel and tourism
Regenerative Travel — Promotes positive environmental and social impact through travel
Travel Without Plastic — Provides practical solutions for eliminating single-use plastics from the travel industry