The Future Was on Display at Apple's WWDC, Just Out of Sight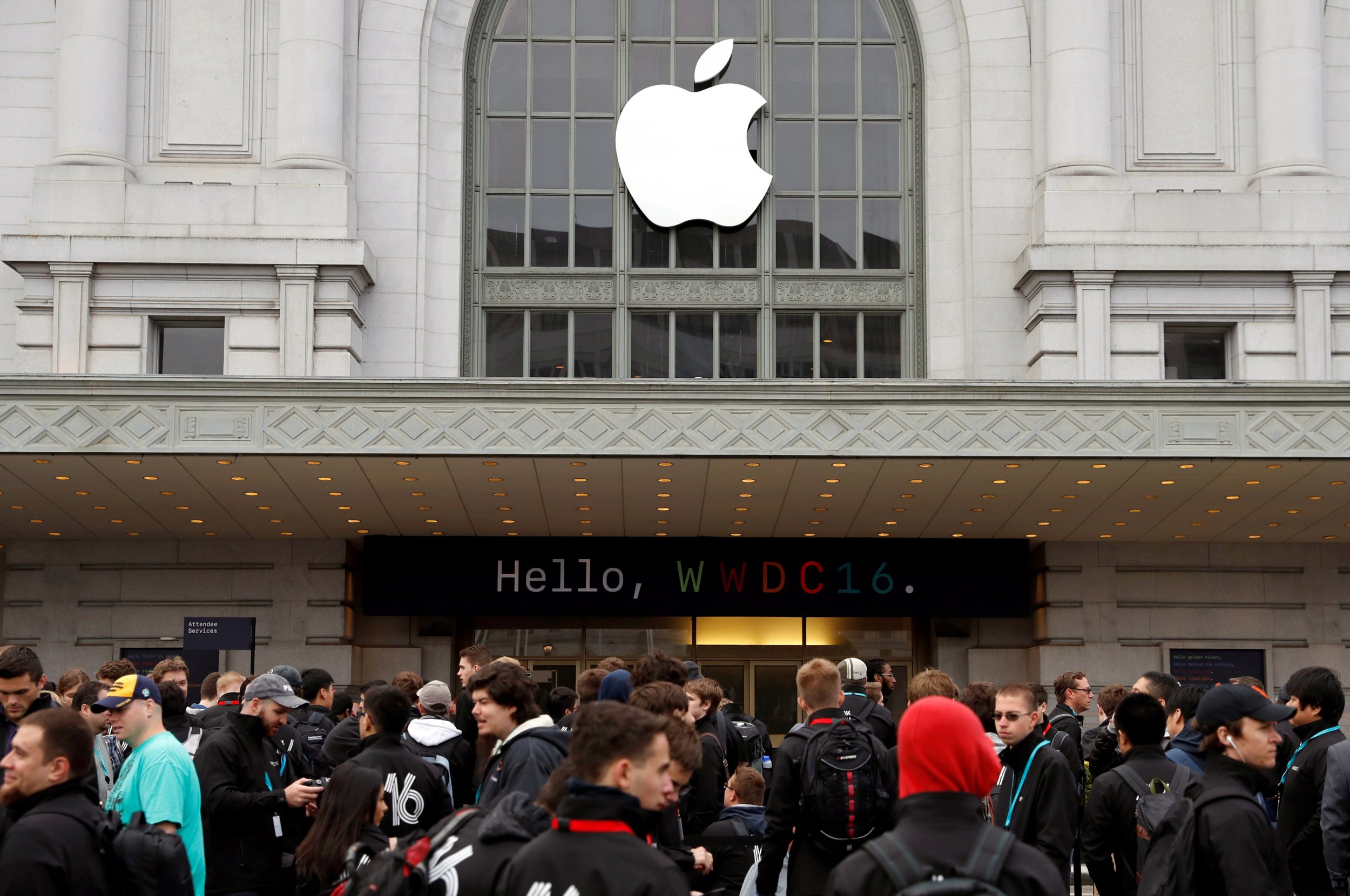 Apple's Worldwide Developers Conference (WWDC) on Monday wasn't revolutionary. It didn't offer any glimpses of the next iPhone or any of those tech leaps that "changed everything"—the kind that Apple seemed to be able to create every few quarters just a few years ago. But there were plenty of glimpses of the future in the keynote, if you knew where to look.
Apple's last event, in March, was so short on new ideas, it seemed as if Steve Jobs had never worked there. The biggest product on view was a throwback, the iPhone SE, which looks exactly like the iPhone 4S. There didn't seem to be any bombshells in Cupertino on Monday either, but that's because the changes coming for consumers in tech are probably more likely to trickle into our lives rather than arrive as the iPod and iPad did.
"Our north star has been improving people's lives with products that change the world," CEO Tim Cook said before turning the presentation over to the Apple Watch, which now can feature Minnie Mouse, not just Mickey. Probably not the best timing. But don't let a new watch face fool you: The core of the WWDC was about tech's future.
Tech's future, not just Apple's, is going to be about home automation, and it's going to be about artificial intelligence, at first in the form of personal assistants but also in the form of technology that figures out where you are, where you will be and what you'll want, without telling it. The WWDC showed it's ready to pour its considerable resources into catching up.
Siri started as a party trick more than a functional assistant. That pleasant, earnest voice has been with us since 2011, and it has never gotten better than popping up maps when you command, "Siri, take me home." Apple says it fields 2 billion Siri requests a week, but they're probably not for our most important business. Sure, you can check some sports scores, and you can have it call your mom (the biggest use of voice technology right now, beating Dad by a large margin). But it seemed more like a pet than a real helper.
Then came Amazon's Alexa, which gave a hint of just how useful these assistants could be in the future. Alexa has been a huge success for Amazon, giving it a big head start in the battle to become your intelligent butler. Microsoft built its AI helper, Cortina, right into Windows 10. Google entered the space with Google Now. And Facebook has shown it too thinks this is the future of the business, with its M.
Given these pressures, it's not a surprise that Apple is going big on Siri, adding it to its computers and, more important, opening it to developers. Just as the App Store truly opened the iPhone to its full potential, letting developers jump on top of Siri is going to make it do the things you always wanted a robot around for. (Amazon's head start stands, though: Alexa has been picking up "skills" from developers for more than a year.)
Apple's advantage in the battle with the other tech giants is the fact that it's already in so many pockets and on so many desks. It's no surprise that a lot of the talk was dedicated to make everything—from the Apple Watch, to your Apple Computer, to your iPhone—work a little better together, speeding up your unlocking and even copying and pasting across devices.
One way Apple stands out from the group is its stance on user privacy. While Google, Amazon and Facebook have all made your data a big part of the business model, Apple has always said it was on the side of user privacy. When it comes to that big digital assistant in the sky, holding on to your information doesn't seem compatible with you keeping your data.
There was a hint in how Apple wants to tread in this fight, with its Apple Photos update "Memories," which can curate your photos, picking important people and events using facial recognition and only the processing power on your phone. That's an important distinction because it means that the faces of your loved ones aren't being looked at by a company in the cloud. The Big Data stance has kept Apple apart from the pack, but given how quickly we've turned over our information so far, it's unclear that it will be a draw for consumers. Apple also may end up with a product that doesn't work as well, if everyone else is learning from their users' data and Apple isn't.
There were also signs about how "deep learning" and AI in general will change our lives. The new version of Apple Maps "knows that usually at this time I go to work" and presents different information from what it would do for the weekend. Apple says its suggestions for text are getting smarter too, especially when it comes to helping you pick emojis (hey, it's a start).
Home automation is another place that Apple seems to be behind Amazon. Almost every home automation device now works with Alexa, which was a powerful open platform for developers when it wasn't clear how to make everything in the Internet of Things talk to each other. HomeKit got its own app on Monday, putting it on everyone's phone. Apple's history of security for data protection might bring new fans to IOT, which has been scarily unreliable so far.
Five years from now, AI is going to figure out where you're going, and why. It's going to read your email and pick the things you actually need to respond to. Your house will know when you come home and send you a shopping list when you're near the store. But until then, I'm guessing, Siri is watching, and learning.
The Future Was on Display at Apple's WWDC, Just Out of Sight | Tech & Science