The Future of Work Is Here
There's no point in going into the office for the sake of going into the office anymore — it's all about genuine teamwork and connection.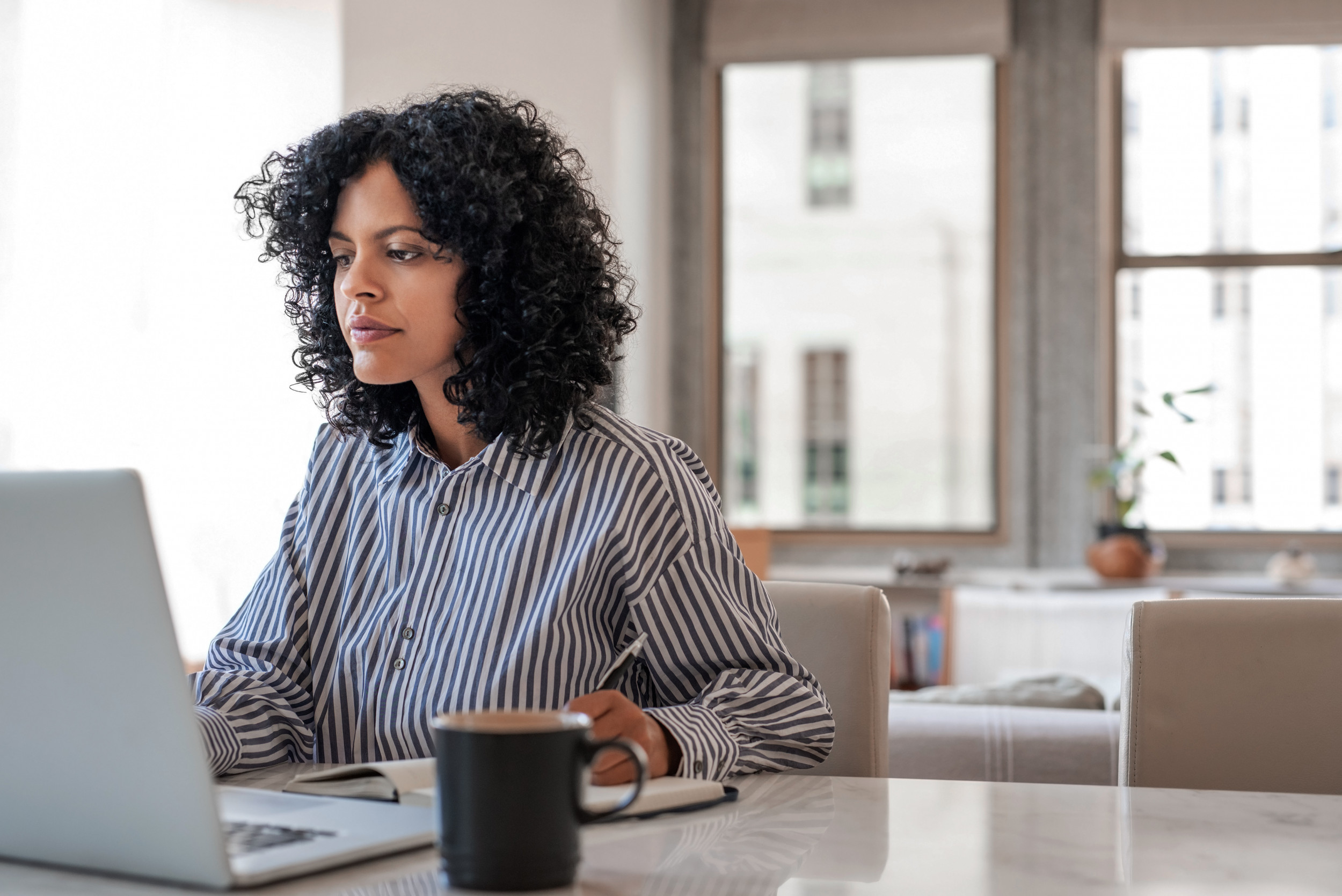 If you work in an industry that has had to embrace remote work over the last year and a half, you've probably found yourself in numerous discussions with colleagues about whether you prefer working from home, in the office or a mixture of both. Whatever your opinion, there's no doubt the workplace has undergone an epic revolution. Enter the dawn of hybrid work.
The "new normal" is not a return to physical, bricks-and-mortar offices across the board, nor is it a complete continuation of remote working. Instead, it is a hybrid model, a combination of both options. Companies are adapting quickly. Read on to learn how you can stay on top of the changes.
What Is Hybrid Work?
While the modern office has a long history that dates to the 1700s, hybrid work is a new approach to how companies and their workforces operate. Instead of a company policy dictating that everyone must work from home (or come into the office) each day, a hybrid organization offers a bit of both.
This can look different for every organization. Some might employ a mix of remote and non-remote employees; others might let everyone choose how often they want to come into the office. Still, others might opt for a fixed ratio of main office to home office time for their workers.
Why Hybrid Work Is Here to Stay
While it might be tempting for leaders to impose whichever style of working suits them, opting out of a hybrid scenario could result in the loss of their best talent. Recent reports show that up to 91% of employees want to continue working from home some of the time post-pandemic, and just 9% would prefer to return to the office full-time.
Now that so many people have realized the benefits of remote working, there is a reluctance to give them up. However, businesses that thrive on longstanding practices, shared employee values and unspoken rules have their work cut out for them in a hybrid environment. In fact, 26% of Americans are already planning to look for a new job that caters to their post-pandemic hybrid work needs; this trend is especially strong among millennials.
The Benefits of Hybrid Work
Hybrid work is about far more than just giving employees what they want to ensure they stick around. Given the clear advantages both remote and in-office work can bring, it makes sense that fusing both together can be a strong option.
The Power to Choose
The pandemic has demonstrated that many people are more productive when they can set their own schedule and don't have to worry about the daily commute.
Yet there are other people who enjoy the greater human connection that comes from spending time at the office. Even those who liked the novelty of remote working initially may now be suffering from digital fatigue after endless Zoom calls, emails and online events. One report showed that weekly meetings have increased by 148% for Teams users.
Businesses and managers must finally recognize what we've known (and ignored) all along: People are different and thrive in different environments. So, why not allow them to choose the setting that suits them best?
Different Methods for Different Situations
Hybrid work allows teams to have the best of both worlds: the efficiency of letting employees carry out certain tasks remotely, and the camaraderie and networking opportunities that come from everyone being in the same place at once.
Although some people have a clear preference for working from home or in the office, for most of us, it depends on the context. Hybrid work isn't forcing anyone to make a clear-cut decision.
Harnessing the Benefits as an Employer
Although the advantages of hybrid work are clear, companies can't expect to harness them entirely if they don't support their workers.
Over the course of the pandemic, it's become clear that many employees working remotely haven't had the resources they needed, whether that's office equipment, a reliable internet connection or technological knowledge. Hybrid workplaces make ensuring resources are available a top priority.
Moreover, changes in the workplace, such as redesigning offices to accommodate meeting room space, could give in-person experiences a needed boost. There's no point in going into the office for the sake of going into the office anymore — it's all about genuine teamwork and connection.
What Other Companies are Doing
If you're wondering what exactly this new blended model could look like, you only need to look as far as Microsoft. The tech giant recently announced its plans to adopt a hybrid approach in its workplace. With a team of more than 160,000 people, this is no easy feat.
To make remote work easier, Microsoft created new tools to encourage collaboration, like the Microsoft Whiteboard. As for the office, the company introduced outdoor collaboration spaces to recognize that different people prefer to work in different environments, along with a range of other design changes.
Of course, Microsoft isn't the only major company to embrace hybrid work. U.K. bank Nationwide has decided to give employees the option to work remotely, and Salesforce unveiled plans to offer its workforcethree different options for how they operate.
Don't Let Your Best Talent Get Away
The concept of hybrid work might have sounded like a luxury just two years ago, but it's fast becoming the only feasible option for companies that care about keeping their best workers around. And let's face it: How many businesses don't fall into that category?
Fortunately, compared to the sudden and unexpected shift to remote working many underwent in 2020, the transition to hybrid work should be relatively smooth. In most cases, companies don't need to do anything fancy — they simply need to listen to their employees' desires and act on the feedback.