G-Eazy Shares Video Kissing Megan Thee Stallion and Fans Are Completely Shocked
There appears to be a new hip-hop couple in the making, and it's throwing fans for one very confusing loop.
Rappers G-Eazy and Megan Thee Stallion sparked dating rumors after the pair were seen cuddling and kissing in videos shared on G-Eazy's Instagram Stories during Super Bowl weekend.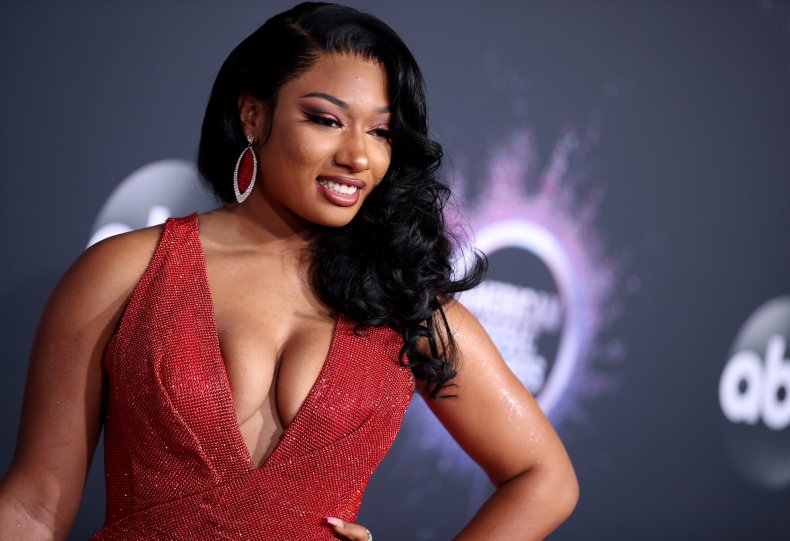 Both artists were in Miami for Super Bowl LIV and were scheduled to perform at various events during the weekend—Megan hit the stage at Bacardi and Maxim's pregame events on Saturday, while G-Eazy appeared at a 1 Oak event after the Super Bowl. However, the rappers completely shocked fans when they were seen together in videos following the big game.
In one video shared early Monday on G-Eazy's Instagram, Megan appeared to be sitting on his lap while he kissed her face and neck.
The Oakland, California, native deleted the video but not before fans started sharing it on Twitter along with their many comments on the duo's possibly blossoming romance. Many people were just surprised to see Houston rapper Megan even entertaining G-Eazy.
"Woke up to Megan [Thee] Stallion boo'd up with...G Eazy," one Twitter user wrote, along with a video of boys crying.
Of course, the rappers' different races came up. Some fans thought Megan, a black woman, and G-Eazy, who is white, made an unlikely match, and, notably, some people disapproved of the hookup. However, others didn't think race was the issue but instead said G-Eazy's personality doesn't make him a compatible suitor for Megan.
Meanwhile, some Twitter users thought the rapper's Instagram-captured lovefest was just for the cameras, while others were excited to see Megan and G-Eazy's new friendship turn into something more serious. "Honestly, G-Eazy & Meg? This gotta be another publicity stunt. Just like Moneybag Yo & Meg relationship," another Twitter user wrote.
G-Eazy also shared a photo of Megan on his Instagram account, which he captioned with a string of blue heart emojis, while Megan shared a video of the duo and their friends taking a round of shots.
The rappers, who are both single, have not confirmed they are dating. Megan previously dated Tennessee rapper Moneybagg Yo, but they split in the fall of 2019. Meanwhile, G-Eazy famously dated pop star Halsey for nearly a year before they split in July 2018. Although they reconciled later that summer, their relationship came to a definite end in October 2018.
See a few more reactions to G-Eazy and Megan Thee Stallion's video below: