G20 Osaka Summit: Donald Trump Itinerary for Group of 20 World Leaders Meeting in Japan
President Donald Trump will be the center of attention at the Group of 20 summit in the Japanese city of Osaka this weekend, with high stakes trade and security talks on the agenda.
The highest profile meetings will take place on Saturday morning, when Trump will meet Saudi Arabia's Crown Prince Mohammad Bin Salman followed by talks with Chinese President Xi Jinping, Bloomberg reported, citing White House spokesman Hogan Gidley.
The talks with the crown prince come amid the fallout of the brutal murder of journalist Jamal Khashoggi in the Saudi consulate in Istanbul.
After intelligence investigations suggested that the crown prince was most likely to be behind the murder of Khashoggi, Trump insisted the kingdom was a "great ally." Earlier this week, Trump repeated his defense of the kingdom, emphasizing to NBC News how much money Riyadh spends on U.S. weapons and products.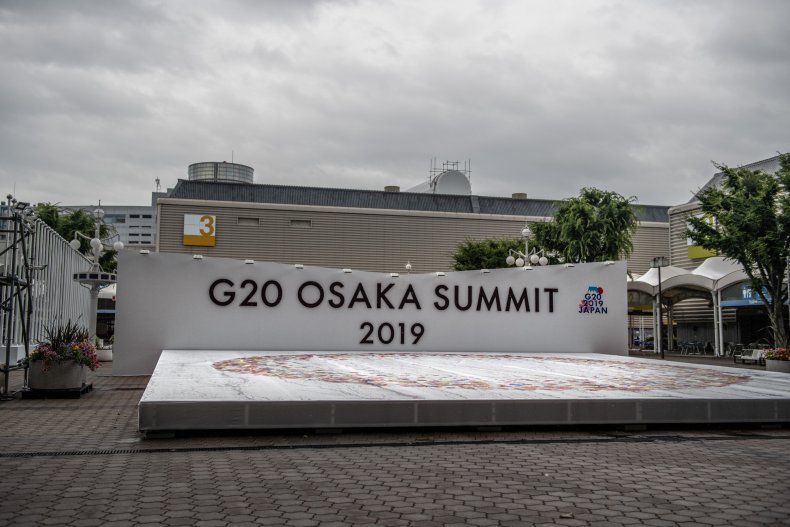 Trump's meeting with President Xi comes as the U.S. continues its trade battle with China. He has already imposed 25 percent tariffs on $250 billion worth of Chinese goods and is looking to levy duties on the remaining $325 billion of goods the U.S. imports from the country, Politico reported.
Trump has said that if no deal can be struck, he will go to "plan B" and impose billions of dollars of more tariffs, telling the Fox Business Network on Wednesday that this might comprise of a 10 percent duty.
The trade spat with China is also expected to be high on the agenda in Trump's first meeting at the G20 which takes place on Thursday with the Australian prime minister Scott Morrison.
There is a busy schedule for Trump on Friday. At 8.30 a.m. he will meet with Japanese Prime Minister Abe Shinzo and the pair have a close relationship. Japan is expected to be a key broker in lowering tensions between the West and North Korea and Iran.
After 45 minutes, they will be joined by Indian prime minister Narendra Modi with whom Trump will have a separate meeting afterwards.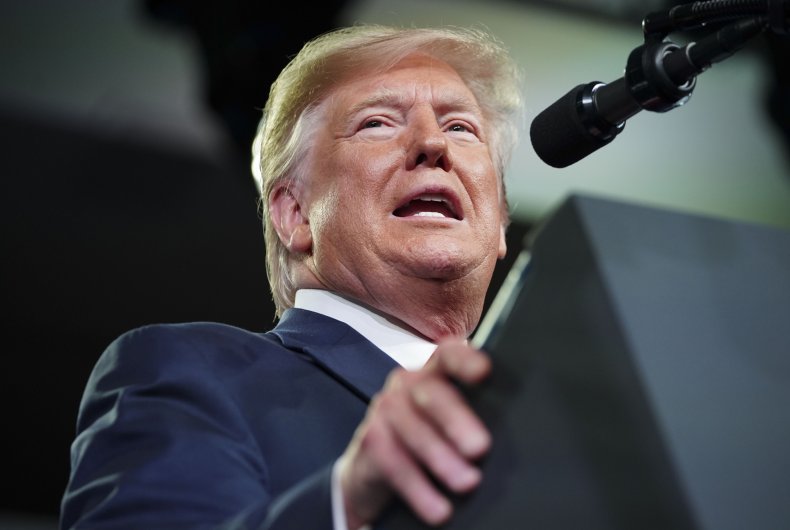 Later that morning, Trump will meet with German Chancellor Angela Merkel in their first talks since she appeared to criticize the president in a speech at Harvard University during which she appealed to students to "tear down walls of ignorance and narrow-mindedness."
At 2 p.m. on Friday, Trump will meet Russian President Vladimir Putin, with talks expected to be about arms control and regional security. Trump cancelled a meeting with the Russian leader at the G20 last year after Russia captured Ukrainian ships in the Black Sea.
Trump's final meeting on Friday will be with his Brazilian counterpart Jair Bolsonaro, who is also renowned for his populist rhetoric.
In addition to his Saturday meetings with the Saudi prince and President Xi, Trump will hold talks with the Turkish President Recep Tayyip Erdogan at 1:05 p.m. The U.S. has threatened sanctions on Ankara if it proceeds with the planned purchase of a Russian anti-aircraft missile system.
Opinion is divided over how effective Trump will be at the summit. Peter Nicholas wrote in The Atlantic that he me pay the price for not pushing harder on the downing by Iran of an American drone, writing "his counterparts have surely noticed that for all his bluster, Trump often folds."
But Christian Whiton, a former State Department adviser in the Trump administration, said Trump could succeed in his trade negotiations. "Trump has a strong economy and solid political position to bolster his power," he wrote in the National Interest.