Syria and Security Talks Overshadow G20 Summit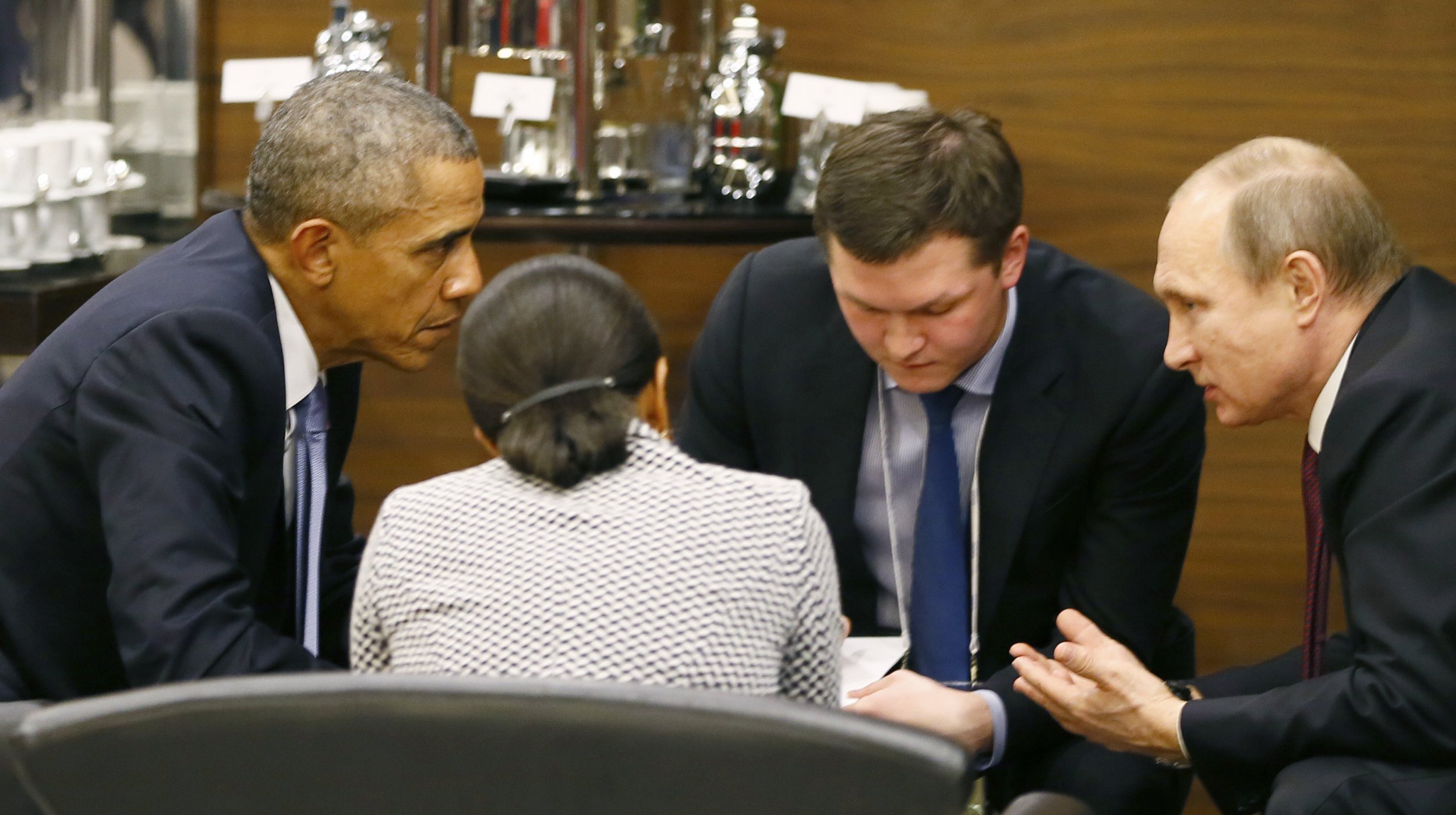 Leaders from the world's 20 biggest economies have agreed on general measures to tackle militant Islamism in the wake of the Paris attacks. Meeting at the G20 summit in Turkey, they said they would introduce tighter border controls, increase intelligence sharing and crack down on financing of terrorist groups.
Normally the annual summit revolves around topics of economic development and enterprise, but the violence in Paris on Friday created a fresh imperative for leaders to discuss the Syrian crisis. Although there was no major breakthrough in the talks on how to combat the Islamic State militant group (ISIS), Russian president Vladimir Putin was actively included in discussions with both U.S. President Barack Obama and U.K. Prime Minister David Cameron.
Putin has been largely sidelined from international, bilateral talks with Western leaders in a deliberate response to his backing of separatist rebels in Ukraine.
The Russian leader is also a long-time backer of Syrian President Bashar al-Assad, while Cameron and Obama have repeatedly said they hold Assad's oppressive regime to be at the root of the problem that sprouted ISIS.
At the G20, which took place Sunday and Monday, Putin said his country's airstrikes were now coordinated with Syrian opposition groups in targeting primarily ISIS. Cameron told the BBC that he thinks "there are some signs" Russia was now focused on fighting ISIS and not the opposition, but cautiously added that "we need to see that continued."
President of the European Council Donald Tusk, who also attended the summit, endorsed the idea of a joint effort against ISIS. "It should be our aim to coordinate our action against Daesh [an Arabic acronym for ISIS]," Tusk said, according to Bloomberg. "Cooperation between us and Russia is a crucial one."
This came as French President François Hollande, who was notably absent from the G20 summit, addressed both houses of French parliament on Monday, vowing to push Russia and the U.S. to "join forces against ISIS."
As far as putting boots on the ground in Syria, Obama said such a move "would be a mistake," while Turkish Foreign Minister Feridun Sinirlioglu said the possibility of a ground operation in Syria had not been discussed at the summit, Reuters reports.
Leaders also released a joint statement on the economic aspect of terror, reiterating the need to crack down on terror financing. According to the statement, funding terror poses a threat "for all states, including countries of origin, transit and destination."