G20 Summit: Why German Soldiers Won't Be Wearing Uniforms in Hamburg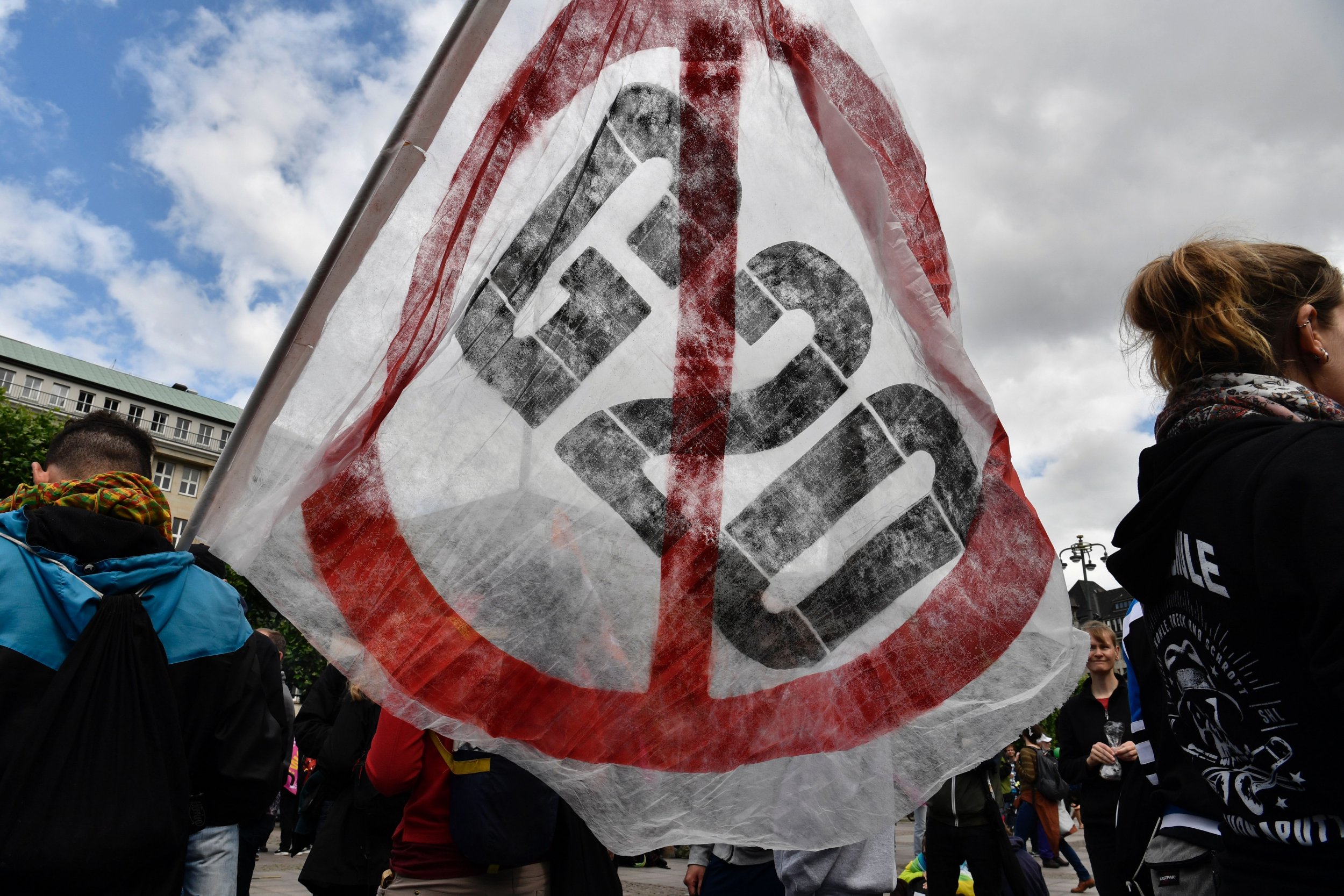 As the G20 Summit kicks off in Hamburg, Germany, on Friday, attendees might see less of a troop presence.
A German defense ministry memo leaked to newspaper Der Spiegel revealed that the government had advised soldiers to wear plain clothes during the summit outside of their barracks. The reason? Fears of left-wing attacks as protests around the summit mount.
The memo told troops they could be targeted by "spontaneous attacks by members of violent-prone participants of left-wing extremist protests."
Heightened safety restrictions have been placed on all military sites in the surrounding Hamburg region from July 5 to July 9 as they are "exposed to an increased risk of blockade and spontaneous demonstrations," the memo said.
The city is expecting a wave of protests on Thursday ahead of the summit, which will bring together the world's most powerful leaders, including U.S. President Donald Trump and his Russian counterpart Vladimir Putin, hosted by German Chancellor Angela Merkel.
Hamburg police chief said that action will not be limited to "just sit-in protests, but massive assaults," The Guardian reported.
"There is evidence that the acts of violence around the G20 summit that we had expected and feared will take place," he added. Police have reportedly seized baseball bats and knives.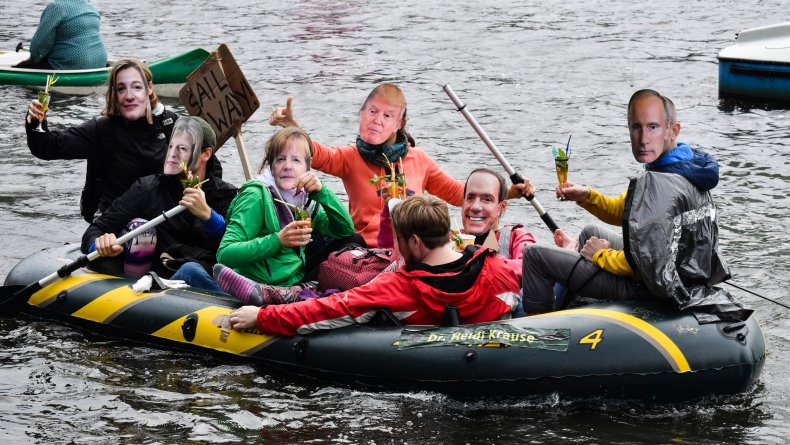 The G20 brings together the top world economies and left-wing protesters view the summit as a symbol of capitalism and an opportunity to voice their frustrations with the global elite and globalization.
There are fears that anarchists from around Europe have gathered in the city ready to not only voice their dissent, but show it. Thousands will take part in a "Welcome to Hell" march in the city center on the eve of the summit.
On Wednesday, German police used water cannon to disperse some 500 left-wing protesters. In another protest, a thousand people calling themselves "1,000 Figures" slowly walked through the streets of Hamburg covered in clay to rally against what they say is the marginalization of the individual in modern global societies.
Germany has deployed some 20,000 police officers to protect the event and the government has said that violent protests will not be welcome in the city.
The city is a bastion of left-wing support and one of its top football clubs, FC St. Pauli, is regarded as one of the most left-wing in the world.