The G7 Can't Compromise with the Climate | Opinion
Politics is all about finding compromises. No one gets everything they want, but to quote the Rolling Stones, you hopefully get what you need. It's a time-tested way to govern. While political compromise is useful, you can't compromise with nature ... or the climate.
After years of inaction on the part of former President Donald Trump, a proactive U.S. president, Joe Biden, arrived at the G7 Summit in Cornwall without a golf cart, ready to place climate back at the top of his agenda. A backdrop of rising temperatures, raging wildfires, deadly floods and superstorms make the issue urgent. He left, having delivered some real climate wins, but those wins are still dwarfed by the scale of the problem.
The G7 committed to phasing out funding for international coal projects, which—according to a recent report by the International Energy Agency (IEA)—is something that must happen immediately if we are to have any chance at meeting the Paris agreement goals to limit warming below a catastrophic 3F. A welcome success for sure!
The commitment, among other things, puts pressure on China, the world's biggest coal burner today (we are the largest historical emitter). China has funded some of the most polluting power in the world, at home and across Asia. However, now it too is winding down investment in coal. A report released recently revealed that China has shelved half of its planned international coal projects because they've become too risky and expensive. Another win!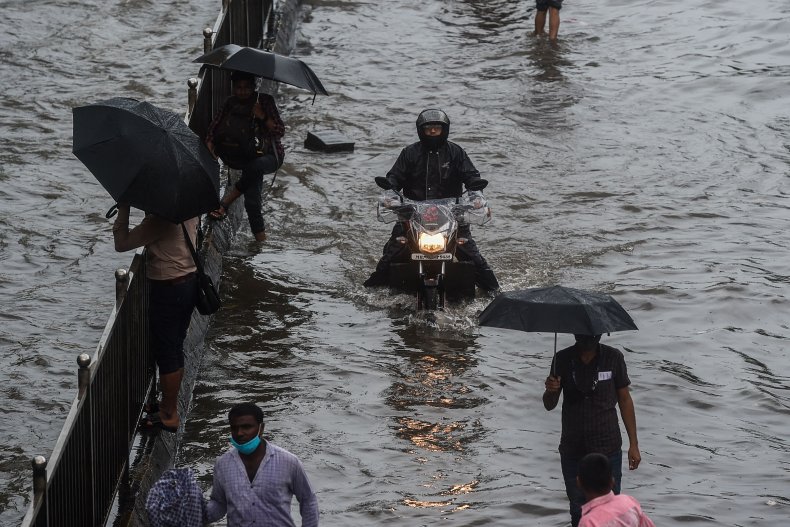 But here's the catch. Both the U.S. and Japan resisted attempts to set a date by which they'd phase out coal power themselves. The Biden administration's reluctance to do so may help shore up support for climate policy from Senator Joe Manchin (D-W.Va.), and his support is key to passing climate legislation. While getting a coal-friendly senator to support climate-friendly infrastructure would be a big win indeed, the refusal on our part to take meaningful action to curtail burning of the most carbon-intensive fossil fuel will damage our standing abroad just as we are recovering from an all-time low. We cannot credibly insist that dates don't matter when setting actionable climate targets, which is the Biden administration's main climate contribution to date.
Stopping coal power in poorer countries is important, but it's not enough. We have to provide them adequate incentives to leap-frog past the fossil fuel phase of economic development. We can't let them make the same mistakes we made—our climate can't afford it. That means both providing them financial assistance to develop clean, renewable energy infrastructure, while helping them deal with climate change impacts they didn't cause but are already at their door. That's why it's good news that Germany and Canada pledged to increase climate finance for the developing world, with the former offering over $7 billion a year.
But that doesn't add up to the $100 billion per year rich countries said they'd pay by 2020. And, when you see that Germany now gives more than the United States despite having an economy less than a fifth the size, you know that the U.S. can give more and do more. As the biggest historical polluter on Earth, our bill is well past due.
The most salient criticism of the G7 coming out of the Cornwall confab was that the member nations haven't provided enough vaccines for the developing world to content with the COVID-19 crisis. They pledged 1 billion doses—a good start. But, at best, that's 500 million vaccinated people, of a global population of close to 8 billion.
Here's the thing. We face an even greater crisis that won't subside within a year or two—the climate crisis. Far more people will perish from climate change, if we fail to act, than will have from the current pandemic. As with its COVID-19 assistance, the G7 climate pledges constitute a good start, but the action promised is not yet in line with the scale of the problem. And, as with COVID-19, we either fight climate change together, or we lose.
For the past four years, the Trump administration kept the most important issue on Earth off the agenda at one of the most important meetings on Earth. In that context, this year's G7 is a small success for the thin blue layer of air that protects us from the vacuum of space and for the 8 billion people who live below. If we're not careful, incremental action and small successes will become big failures.
Now is our time. Let's take the actions necessary to ensure a livable planet for us and future generations.
Michael E. Mann is distinguished professor of atmospheric science and director of the Earth System Science Center at Penn State University. He is author of the recent book, The New Climate War: The Fight to Take Back our Planet.
The views expressed in this article are the writer's own.