Last weekend, world leaders at the G7 summit in Biarritz, France, took time out from discussing Russian interference, Chinese tariffs and Iranian uranium to talk fashion.
Lobbied by President Emmanuel Macron and led by French billionaire François Pinault (whose brands include Gucci and Yves Saint Laurent), 32 fashion companies—including many of the biggest names in luxury fashion, as well as mass-market retailers such as Zara, Gap and H&M—committed to reducing carbon emissions and using more sustainable fabrics.
While the agreement isn't legally binding, such action is long overdue. Fashion contributes more to climate change than the aeronautical and shipping industries combined. The industry currently accounts for 10 percent of global carbon emissions, and a 2018 report released by McKinsey and Co. projected that its emissions will rise by more than 60 percent by 2030 if today's practices continue.
The fact that world leaders are discussing fashion at all is something that should be celebrated. Fashion is political—even if it is often seen as something purely creative or artistic. What we wear is a key part of not only who we are but who we aspire to be. And now, more than ever, most people want to be someone who helps preserve the planet.
The issue is whether they can afford it. As the industry attempts to become more environmentally responsible, luxury brands are leading the way. But ethical and sustainable clothes cannot only be for the wealthy. Doing the right thing should not be expensive.
That's why it's thrilling to see the Fashion Pact also include high-volume retailers, who are responsible for most of the industry's carbon emissions. Clothing production has more than doubled since the year 2000, with the average consumer buying 60 percent more clothing, but keeping each garment half as long.
In the defense of these fast-fashion companies, there is no other way to provide season trends affordably than to compromise on quality and longevity. As quality goes down, quantity goes up, creating environmental economics that can simply never be sustainable. Zara, for example, produces 450 million items each year. Each one of those garments has its own carbon history of what went into producing the textile, coloring it and treating it, as well as the machinery that made all this possible.
And with supply chains that include thousands of contractors and subcontractors, often in countries that are not high in transparency rankings, it is difficult for many big retailers to know what is happening at each stage of their production process.
In theory, recycling could be a solution, but in practice only 1 percent of all clothing produced globally is recycled, despite Primark, H&M and others launching "take back" schemes last year.
So what persuaded these mainstream companies to sign the pact? Consumers, of course. The business model of mass-market brands is based on providing high-end styles at low price points. And the latest style we're demanding is sustainability.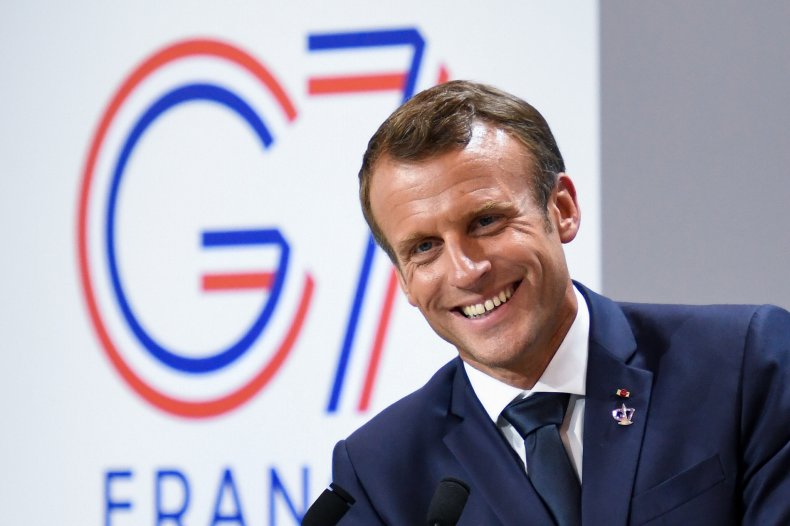 Now, it's our job to not allow this to be a passing trend. We need to think about the clothes on our backs—what has been done to get them made, shipped and sold cheaply—and continue to demand better from the companies behind them. Consumers must place increasing pressure on the fashion industry to address its impact on the environment.
We also need to stop buying cheap, on-trend items, wearing them a couple of times and then throwing them away. Real reform will come only when we all decide we're willing to spend a little more for fashion that will last longer than one season and for more than a couple of outings. And it will take more than a G7 meeting to make that happen.
Mohamed Daya is founder of laidback london, a sustainable footwear brand that works with local artisans in Kenya and is worn by celebrities including Beyoncé.
The views expressed in this article are the writer's own.