G7 Summit: Obama to Make Historic Visit to Hiroshima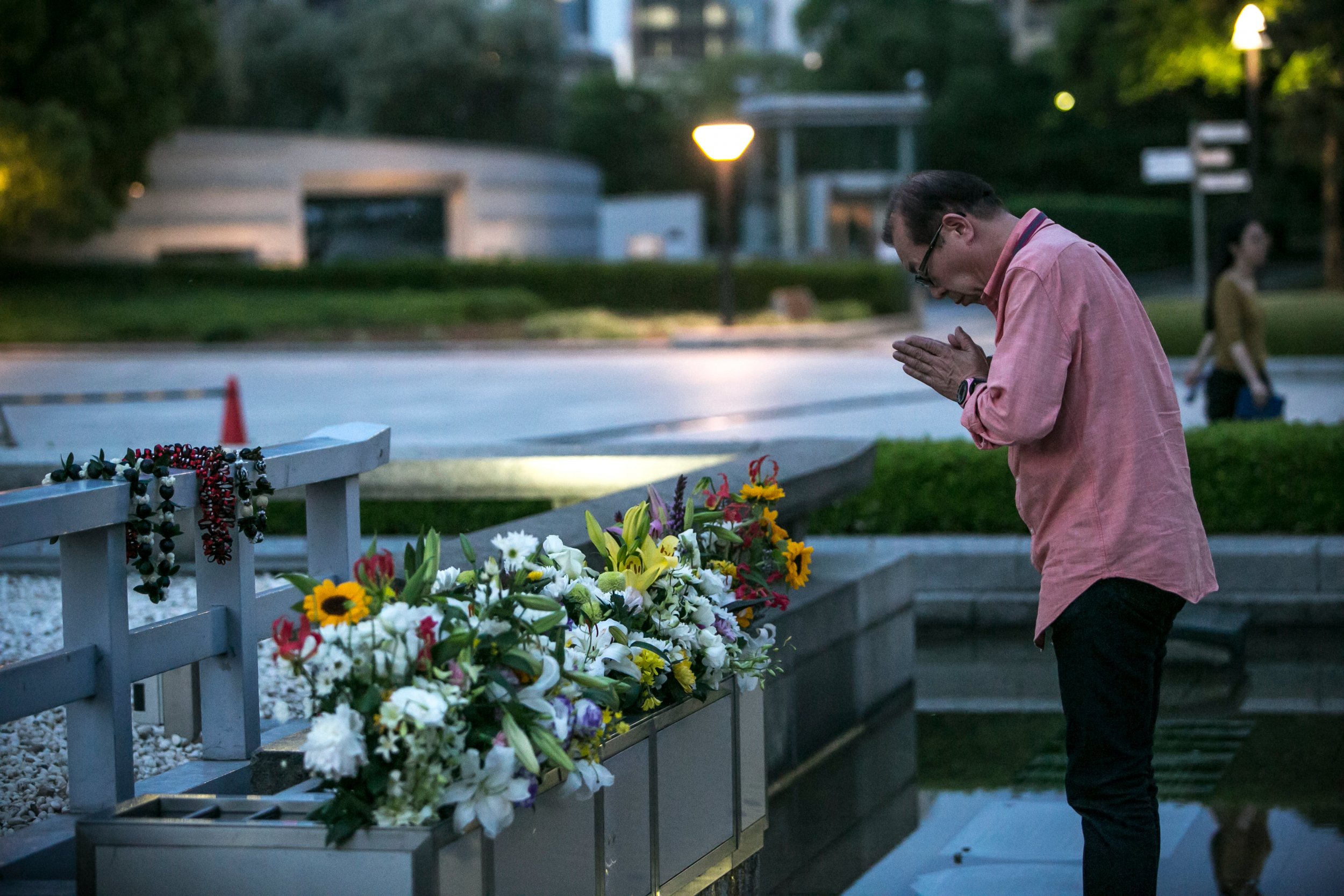 Japanese Prime Minister Shinzo Abe said Friday that President Barack Obama's visit to Hiroshima is a "big boost" to the chances of a nuclear-free world.
Speaking at the end of a summit of world leaders in the Japanese city of Shima, Abe said that the atomic bombing of Hiroshima in 1945 was an act that should never be repeated.
Obama is to become the first sitting U.S. leader to visit Hiroshima since the bombing of the Japanese city when he makes an historic trip to the site Friday.
Hiroshima is remembered for the world's first-ever atomic bombing, when a U.S. plane dropped "Little Boy" on the western Japanese city on August 6, 1945, killing 140,000 people. The U.S. bombed Nagasaki three days later, killing 74,000.
The visit comes in the last year of Obama's tenure in the White House and is an attempt to continue his call for the elimination of nuclear arms. He said that the visit would demonstrate that "even former adversaries can become the strongest of allies."
Writing in Japan's Asahi newspaper, he said: "Hiroshima reminds us that war, no matter the cause or countries involved, results in tremendous suffering and loss, especially for innocent civilians."
He is to meet survivors of the bombing, pay his respects to those who lost their lives at the cenotaph memorial in the city and view the city's A-bomb dome that serves as a reminder of the damage caused by the bomb.
The daughter of one survivor, Han Jeong-soon, 58, told the Associated Press: "That is what I want President Obama to know. I want him to understand our sufferings."
Obama is not expected to apologize for the bomb blast as many in the U.S. feel that the action taken is what brought an end to six years of conflict in 1945.
The implications of an apology would reverberate back home in Washington as the presidential race between Republican nominee Donald Trump and the two Democratic candidates Hillary Clinton and Bernie Sanders.