GA Sen. Kelly Loeffler Will Object to Electoral College Results Day After Runoff Election
Georgia Senator Kelly Loeffler announced Monday that she would join other Republicans in challenging the results of the Electoral College in hopes of reversing the results of the November presidential election in favor of President Donald Trump.
Loeffler is running to retain her Senate seat in Georgia with a special election Tuesday. Trump is expected to appear at a campaign event on Monday on behalf of Loeffler and fellow Republican Senator David Perdue. Some Republicans in both the House and the Senate have backed Trump's unsubstantiated claims of widespread election fraud and have announced they would attempt to overturn President-elect Joe Biden's victory in the election.
"The American people deserve a platform in Congress, permitted under the Constitution, to have election issues presented so that they can be addressed," Loeffler said in a Monday statement. "That's why, on January 6th, I will vote to give President Trump & the American people the fair hearing they deserve & support the objection to the Electoral College certification process."
"I have already introduced legislation to establish a commission to investigate election irregularities & recommend election integrity measures, which I will be working to get passed in the Senate," Loeffler continued. "We must restore trust, confidence & integrity in our election system."
On Sunday, Loeffler told Fox News that she had not decided on whether she would officially challenge the results, but that "everything's on the table here, and I'm seriously looking at that."
Newsweek reached out to Biden's transition team for comment.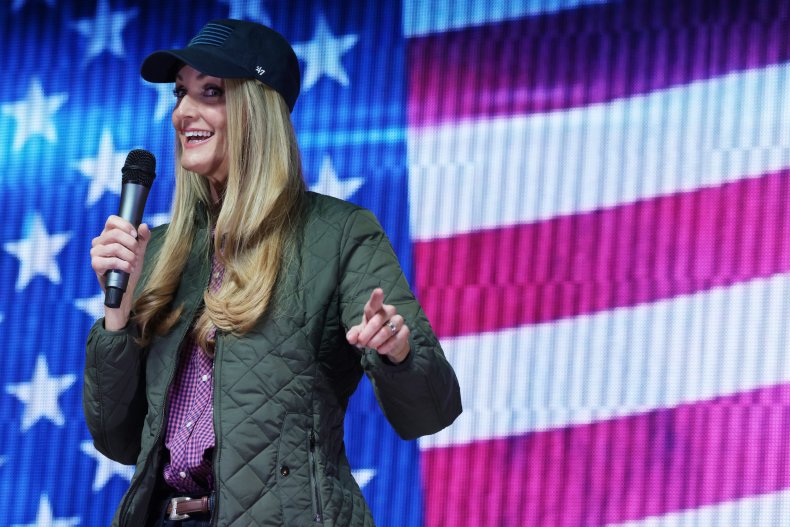 Loeffler, who has established herself as a Trump ally, is running against Democrat Reverend Raphael Warnock in the special Tuesday election. Perdue is running against Democrat Jon Ossoff. Georgia's special election was called after no Senate candidate received 50 percent of the vote during the November election.
Congress, in what is normally a ceremonial procedure, is expected to count the electoral votes on Wednesday. Vice President Mike Pence is slated to preside over the count. With challenges to the Electoral College result a near certainty, a Congressional certification of the next president could take longer than usual.
In order to formally challenge electoral votes, an objection must be signed and submitted by a member of the House and a member of the Senate. After the complaint is lodged, members of each both the House and Senate retire to debate the challenge, a process which can take up to two hours. If no agreement on the vote can be reached, the electoral votes from that state are not counted. Since the House is currently controlled by Democrats, the challenges are not expected to succeed.
In a joint statement released Saturday, Texas Republican Senator Ted Cruz and 10 other GOP Senators said their challenge of the electoral votes was a matter of defending U.S. election integrity.
"We are not naive," the statement read. "We fully expect most if not all Democrats, and perhaps more than a few Republicans, to vote otherwise. But support of election integrity should not be a partisan issue."