Gab, Far-Right Web Platform Favored by Pittsburgh Shooter, Attacks Critics and Appeals to Donald Trump for Help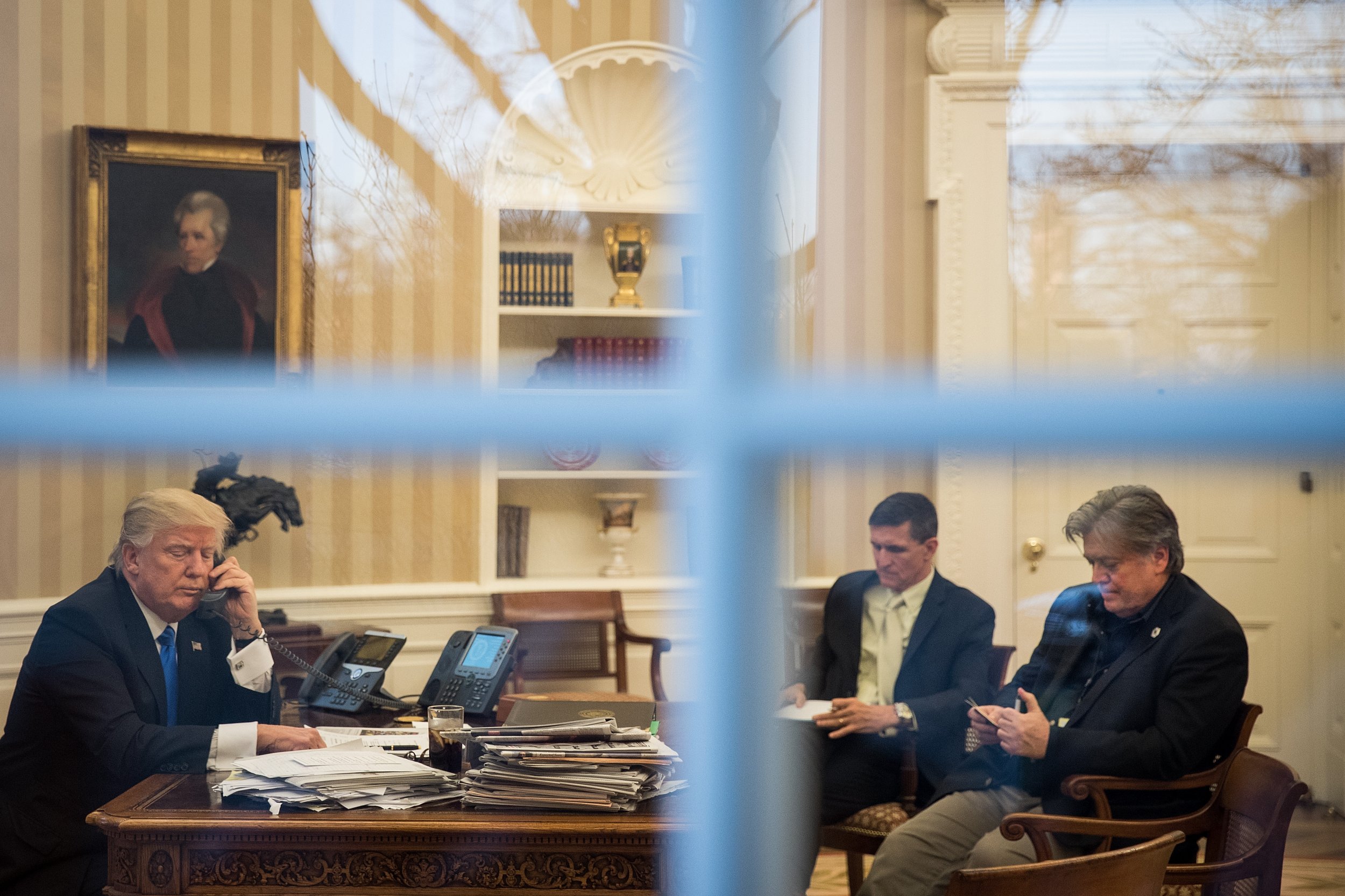 Gab.com, a far-right social media alternative to Twitter, lashed out at "Big Tech" and called on President Donald Trump to stop Silicon Valley "collusion" against the company.
Gab was the social media platform of choice for a wide range of anti-Semitic commentary from Robert Bowers, 46, the suspect in Saturday morning's Tree of Life Congregation Synagogue shooting that left 11 people dead in Pittsburgh.
Screenshots of Gab comments from Bowers' @onedingo account railed against a Jewish "infestation" and called upon #QAnon for assistance in "draining the swamp," a common Trump rallying cry. Gab's official account on its much larger rival, Twitter, urged Trump to stop the "direct collusion between big tech giants" that has seen PayPal, Stripe and Joyent cut ties with the "alt-right" platform.
Apple has since refused to host Gab on its iOS store and Google barred the app from its Google Play store citing the company's policy against hate speech. Much like Alex Jones' InfoWars website last month, all of the major tech platforms pulled away from the controversial far right-wing platform. Gab.com's Twitter account bragged Saturday, claiming "we have been getting 1 million hits an hour all day" amid the backlash.
Nearly an hour before Saturday's shooting took place, a Gab account using Bowers' name made an ominous comment ridiculing the Hebrew Immigrant Aid Society. The social media site bills itself as a company in support of "free speech and individual liberty and the free flow of information online."
Bowers reportedly posted, "HIAS likes to bring invaders in that kill our people. I can't sit by and watch my people get slaughtered. Screw your optics. I'm going in."

Other comments on his now-deleted Gab account blasted an "overwhelming jew problem," claimed diversity is just an effort to eliminate white people and describes Jews as "children of satan" with a Bible verse.
When challenged about the company's appeal to Trump, Gab's Twitter account responded Sunday, "Because the Big Tech oligarchy is colluding to remove Gab.com from the internet. Antitrust laws exist for a reason."
Trump himself has ridiculed tech companies with accusations of political bias, shadow-banning and even "collusion" with major mainstream media news outlets. Last month Trump tweeted, "Facebook was always anti-Trump.The Networks were always anti-Trump hence,Fake News, @nytimes(apologized) & @WaPo were anti-Trump. Collusion?"
The account has gone on to highlight a seeming hypocrisy on behalf of its critics in Silicon Valley, posting screenshots of several Twitter users who have used the phrase "kill Donald Trump" and have not been removed. The thread shows several Twitter accounts threatening the president's life using the hashtag "Document The Left."
Gab.com also retweeted a post arguing Nation of Islam leader Louis Farrakhan "has tweeted the exact same rhetoric the Pittsburgh shooter had in their GAB profile." In May, the controversial minister lost his verified status on Twitter after ranting about "satanic Jews."
In a statement Sunday, Gab dismissed "media narratives" about the company and said it would continue fighting for free speech at all costs.
"We refuse to be defined by the media's narratives about Gab and our community. Gab's mission is very simple: to defend free expression and individual liberty online for all people. Social media often brings out the best and the worst of humanity. From live streamed murders on Facebook, to threats of violence by bombing suspect Cesar Sayoc Jr. that went unaddressed by Twitter, and more. Criminals and criminal behavior exist on every social media platform."
Gab's statement said the company "unequivocally disavows and condemns all acts of terrorism and violence." The company said Bowers' account was verified and Gab employees have been proactively cooperating with law enforcement.