Gabbi Tuft, AKA Tyler Reks, Is First WWE Wrestler to Come Out as Transgender
A former WWE wrestler who performed as Tyler Reks has come out as a transgender woman named Gabbi Tuft. Tuft wrestled as Reks for WWE between 2008 and 2012, and is the first-known WWE wrestler to publicly come out as transgender. She will discuss her transition in a Friday interview with Extra TV.
In a Thursday afternoon Instagram post in which Tuft made her first social media appearance as a transgender woman, Tuft wrote that her previous eight months had been "some of the darkest of my entire life," adding, "The emotional turmoil of being transgender and having to face the world has almost ended me on multiple occasions."
"This is me. Unashamed, unabashedly me," she wrote. "This is the side of me that has hidden in the shadows, afraid and fearful of what the world would think; afraid of what my family, friends, and followers would say or do... My loving wife, family, and closest friends have accepted me for who I am. To them, I am forever grateful."
"I don't expect everyone to agree or understand. It's not my place to change any of your core beliefs. Just know that the outer shell may change, but the soul remains the same," she continued. "I am no longer afraid and I am no longer fearful. I can now say with confidence, that I love myself for WHO I am."
Tuft had cryptically hinted at a major upcoming life change on her Instagram for the past few months.
In an October 3, 2020 Instagram post—the first in which Tuft visibly wore fingernail polish—she wrote, "Big changes ruffle feathers...and not always in a good way. In the next 6-8 months there will be some monumental changes in my life... Setting yourself free from the chains of worrying about what others think is a life changing event. Now, it's time to stand by what I preach."
In a preview clip of her upcoming Extra TV interview, Tuft said that when she used to go into her mother's closet to try on clothes at age 10, "it just felt right." Tuft also said that her relationship with her wife Priscilla has "changed quite a bit" as a result of her gender transition, revealing "a whole different part of our relationship."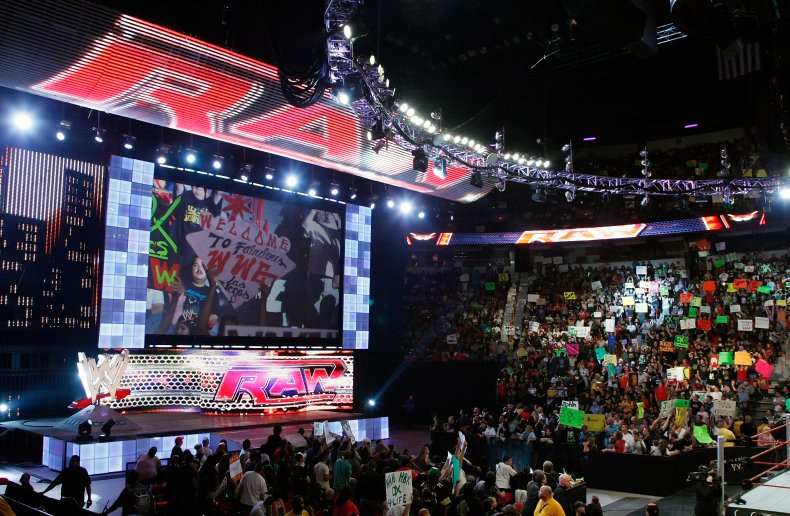 Tuft wrestled in WWE TV events such as RAW, SmackDown and WrestleMania and was known for her long dreadlocks and her heel turn with tag-team partner Curt Hawkins.
But while Tuft is the first-known WWE wrestler to come out as transgender, other trans wrestlers have performed in various wrestling promotions as out individuals.
In May 2019, wrestler Nyla Rose became the first out transgender woman ever signed to a full-time contract with a major wrestling promotion, All Elite Wrestling.
Other trans female wrestlers—like Candy Lee of Impact Pro Wrestling New Zealand, Amanda the Bloodthirsty Vixen of Northern Tier Wrestling and New Tradition Lucha Libre, Harley Ryder of U.K. Wrestling and Asuka of the Japanese promotion Pro Wrestling WAVE—have all competed as out transgender women too.
Newsweek contacted Tuft for comment.