Who Is U.S. Doctor Accused of Sexually Abusing Gabby Douglas and Olympic Gymnasts?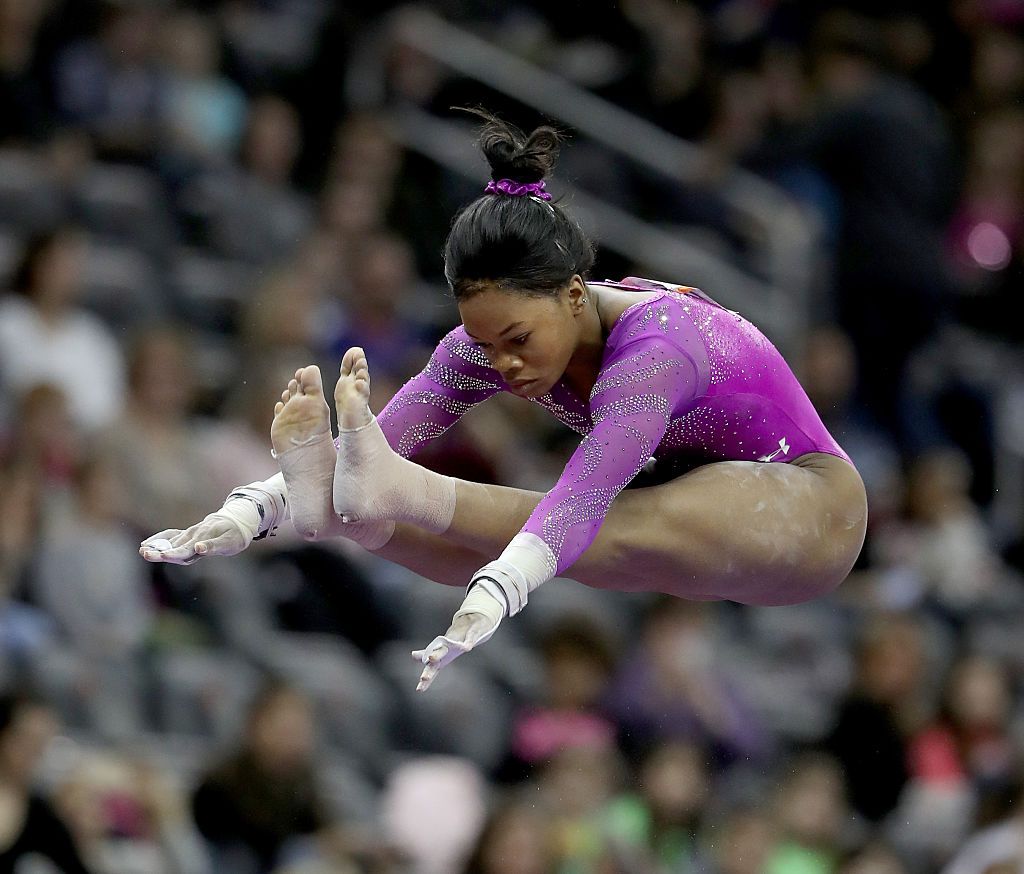 Gabby Douglas is the latest member of the USA's London 2012 Olympic gold medal–winning gymnastics team to say that team doctor Larry Nassar sexually abused her.
Douglas, 21, follows teammates McKayla Maroney and Aly Raisman in accusing Nassar of abuse. Her allegations came five days after she posted a response about Raisman's allegations and was accused of victim blaming when she said women should "dress modestly" to avoid "the wrong crowd." She later deleted her tweet.
A representative for the gymnast confirmed to USA Today that Douglas was also accusing Nassar of abuse, following a lengthy statement on her Instagram account captioned, "please hear my heart."
"I know that no matter what you wear, it NEVER gives anyone the right to harass or abuse you," she wrote. "It would be like saying that because of the leotards we wore, it was our fault that we were abused by Larry Nassar.
"I didn't publicly share my experiences as well as many other things because for many years we were conditioned to stay silent and honestly some things were extremely painful," Douglas wrote.
Douglas, Maroney and Raisman were part of the "fierce five" that won gold at the Olympic games in London five years ago.
Nassar is currently in jail awaiting sentencing after pleading guilty to federal child pornography charges. He is due in court on Wednesday and is reportedly set to be jailed for 25 years due to a deal agreed with prosecutors.
Nassar's work with the national gymnastics team began in 1986, and he spent almost three decades as an osteopath for the USA Gymnastics program. USA Gymnastics fired him in 2016 following several allegations of sexual misconduct.
According to the Associated Press, the 54-year-old former doctor will plead guilty to multiple charges of sexual assault and is accused of molesting seven girls—all bar one were gymnasts.
The abuse allegedly took place during scheduled treatments at his home in the Lansing area and at a campus clinic at Michigan State University. Similar lawsuits have been filed by 125 women and girls in neighboring counties.
A plea deal has a minimum prison sentence of 25 years, but a judge can set the minimum sentence to as high as 40 years.
The allegations say Nassar molested girls with his hands when they were seeking medical attention for sports injuries, some of which took place while parents were in the room. Neither Douglas nor Raisman has specified the details of their abuse as of yet.