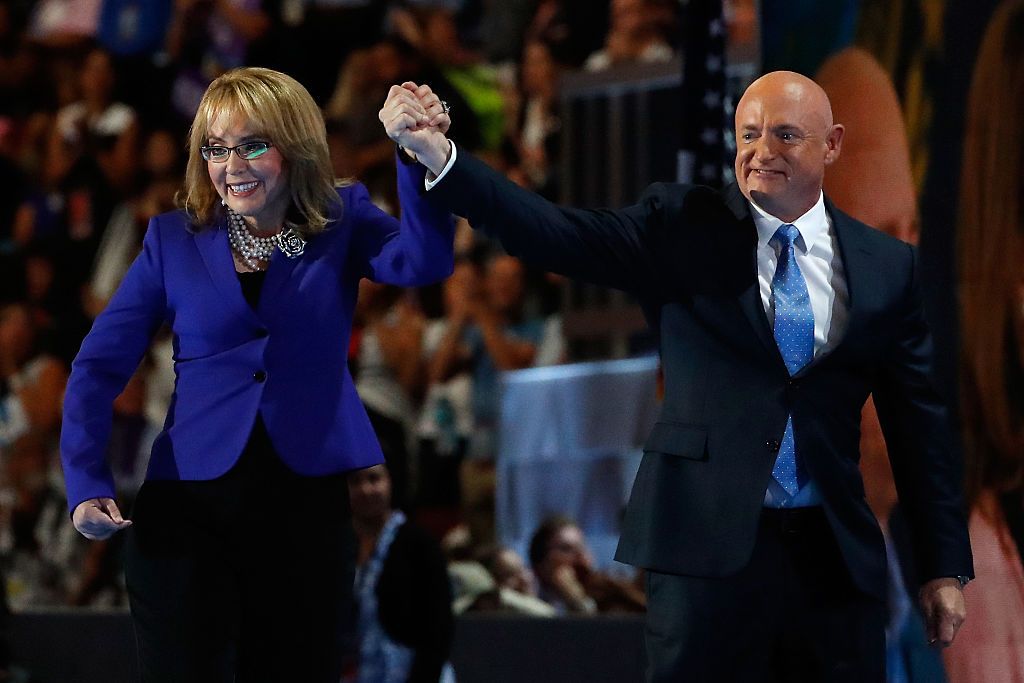 The U.S. Navy is almost ready to launch a ship named after Democrat congresswoman Gabby Giffords, who resigned her seat after narrowly surviving an assassination attempt.
In 2011, a gunman shot Giffords in the head and killed six people in a parking lot where she was meeting constituents. Giffords suffered injuries so severe in the assassination attempt that in 2012 she resigned her Arizona seat in the House of Representatives.
On June 10, the Navy will commission the 418-foot Gabrielle Giffords in Galveston, Texas, and it will set sail for active duty. Senior Democrats including Hillary Clinton and former Vice President Joe Biden will attend the event, reported The New York Times.
The day of Giffords' resignation, Secretary of the Navy Ray Mabus called the former representative to tell her that a naval ship would be named after her.
Naming the ship after Giffords marks first time a vessel has been named after a living U.S. woman since the cutter Harriet Lane was named after the niece of then-president James Buchanan in 1857. It is the 16th naval ship to be named for a woman.
The ship was officially named at the Pentagon, constructed in Mobile, Alabama, and christened by Biden's wife, Jill Biden in June 2015. The littoral combat ship (LCS) set sail from Mobile to Galveston in May. It is armed with missiles, machine guns and fast-firing weapons.
Once commissioned, it will join its sister littoral combat ships in their homeport in San Diego, where it will undergo training and testing for deployment.
"That our Navy chose to give my name to this ship is an awesome, humbling honor—one I never would have imagined, one I will never forget, and one for which I always remain grateful. It is impossible to describe the pride and love of country that filled my heart when I received notice from Secretary of the Navy Ray Mabus that this ship would bear my name," Giffords wrote after the christening.
At the ceremony, Giffords and her husband, former astronaut and naval officer Mark Kelly, placed a box of personal items under the mast to bring the vessel luck; the objects inside included a patch of the U.S. flag from the launch suit Kelly wore during the final flight of the space shuttle Endeavour and a Purple Heart medal left anonymously at the Arizona hospital where Giffords was treated after being shot.
The naming of the vessel has attracted criticism from gun rights advocates, as Giffords became a prominent figure in the movement for stricter gun laws after she was shot.
"Courage comes in many, many forms—physical, mental, spiritual and political. Gabby has truly modeled courage and resilience," said Vice Admiral Philip Cullom, deputy chief of Naval operations for fleet readiness and logistics, at the 2015 christening.