Gabby Petito's family is confident that the FBI will find justice in their daughter's case but internet sleuths worry that a celebrity's new involvement will hinder the investigation.
Duane "Dog the Bounty Hunter" Chapman was in Florida on his honeymoon when he claims that people began asking him to join the search for 23-year-old Brian Laundrie. Known for tacking down and arresting people who have broken their bail agreements for eight seasons on reality TV, Chapman believes his celebrity status will help him acquire tips that people don't want to give the police.
Yet as Chapman and social media users work hard to crack Petito's case, by analyzing and hypothesizing about details released by police or by sharing their own stories claiming to have interacted with Laundrie or the couple, every new clue brings another lead for law enforcement to investigate.
"The quality is the thing that we're really stressing here," said Former FBI Special Agent Dr. Bryanna Fox to WFLA. "If people are sending any little elements that they think could be relevant, it could actually prolong the amount of time that agencies spend poring over every single lead they get sent to them."
Reddit users were critical of Chapman's involvement in the case describing it as "an opportunities celeb-clout-grab, even if it's well intentioned."
When Chapman arrived at the Laundrie family home, video showed the bounty hunter knocking on the door and talking to reporters, mentioning his own tip line, and then driving away.
Since then, Chapman publically announced that he received a tip that placed newfound attention for Laundrie on Fort De Soto Park after the bounty hunter learned Laundrie had gone camping there with his parents in early September, but the Pinellas County Sheriff's Office said there have been no credible sightings in the area.
Fox told WFLA that tips like these can waste investigators' time.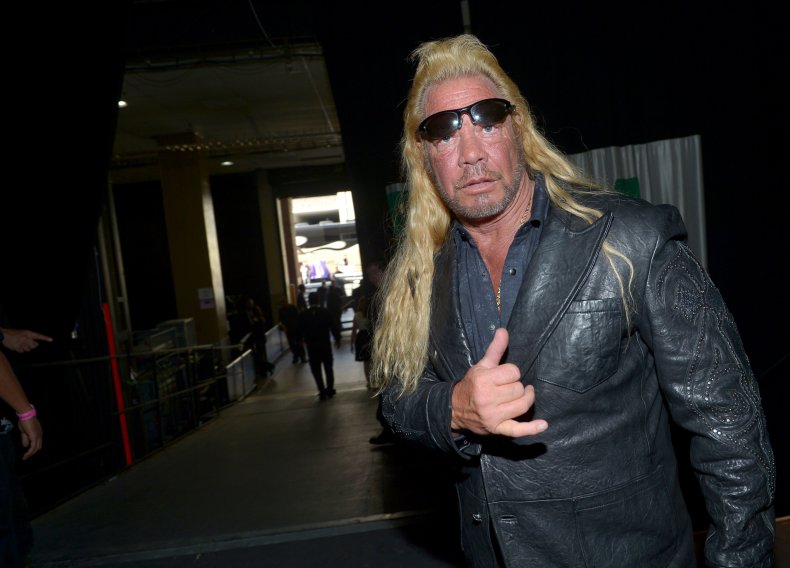 Users also questioned why Chapman would create a separate hotline from the FBI and believe it would split up the information that police received. Chapman previously said he welcomes information from people who don't feel comfortable speaking to the police and claimed to have already received over 1,000 tips.
TikTok user Matthew Drake Swann speculated that Chapman's involvement is self-motivated. "Dog the bounty hunter is just trying to save his career and turning this into a joke," he posted.
Chapman's newest show, Dog Unleashed, was canceled before it aired earlier this year, and Unleashed Entertainment announced they planned to investigate a breach of contract.
"The other big issue with somebody who is such a high-profile person, such as a reality TV figure, injecting themselves is everything they learn now is public," Fox said to WFLA. "And law enforcement, when they learn certain information, they hold that back. That protects the integrity of their investigation. It also makes sure that if they eventually catch the right person, there are some details that only law enforcement knows."
However, some on social media have criticized how law enforcement has handled the investigation and don't think it can go any worse.
"At this point I don't think anything would be able to mess up this case or the investigation anymore than it already is," Reddit user Alarminglights wrote. "The investigation has been a complete mess and in my opinion, handled unprofessionally by LE."
Others pointed out that licensed bail agents—bounty hunters are illegal in Florida—do not have to follow the same laws as police although out-of-state agents like Chapman have limited authority. Agents do not need a warrant but do need relevant paperwork to apprehend someone.
Chapman expected to have Laundrie captured within 48 hours but his whereabouts are still unknown.