Gabby Petito died from strangulation, the Teton County, Wyoming, coroner said Tuesday.
"We find the cause and manner to be cause [is] death by strangulation and manner is homicide," Dr. Brent Blue said during a press conference.
He declined to provide further details, but Pei-Sze Cheng of New York City TV station WNBC obtained a document signed by Blue that said Petito died from "manual strangulation/throttling."
Blue also said his office estimated that Petito died three to four weeks before her body was found. On September 21, Blue confirmed that a body found near Wyoming's Grand Teton National Park was Petito's. The body was first discovered by investigators on September 19.
"Coroner Blue's initial determination for the manner of death is homicide. The cause of death remains pending final autopsy results," the FBI in Denver said in a September 21 tweet.
During the press conference, Blue also said Petito was not pregnant when she died.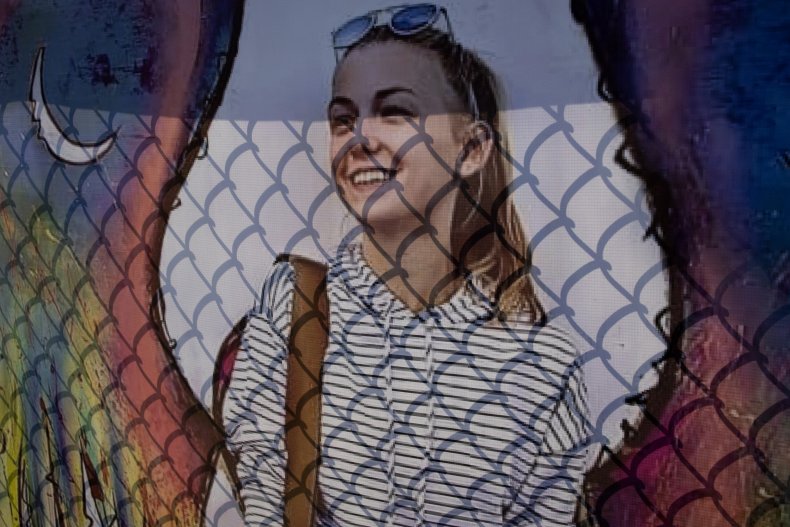 Following the conference, Steven Bertolino, the attorney for the family of Brian Laundrie, Petito's fiancé, said in a statement sent to Newsweek that "Gabby Petito's death at such a young age is a tragedy."
The statement continued, "While Brian Laundrie is currently charged with the unauthorized use of a [debit] card belonging to Gabby, Brian is only considered a person of interest in relation to Gabby Petito's demise. At this time, Brian is still missing, and when he is located we will address the fraud charge pending against him."
Petito, 22, disappeared while on a cross-country road trip with Laundrie, 23. Police previously said they believed her last known location was in Wyoming's Grand Teton National Park.
On September 1, Laundrie drove back to his parents' home in North Port, Florida, in the 2012 Ford Transit van the couple was traveling in. The North Port police said Laundrie refused to speak with them about the matter and have named him a person of interest in Petito's disappearance.
On September 17, Laundrie's parents told the North Port police that they had not seen their son for several days, which prompted the search for him. Laundrie's parents informed the police that the last time they saw him was on September 13 and that they believed he went for a hike in Florida's Carlton Reserve.
A federal arrest warrant has been issued for Laundrie by a U.S. District Court in Wyoming, accusing him of debit card fraud. In a statement announcing the warrant, the FBI in Denver did not explicitly say that Laundrie used Petito's bank debit card. But Bertolino said Laundrie used it "to get home and then ran from the police."
The FBI in Denver said, "While this warrant allows law enforcement to arrest Mr. Laundrie, the FBI and our partners across the country continue to investigate the facts and circumstances of Ms. Petito's homicide."
On August 12, Petito and Laundrie were stopped by officers with the Moab, Utah, police after a reported "altercation" between the two. No charges were filed.
Since Laundrie's disappearance, law enforcement officers have continued to search the 25,000-acre Carlton Reserve. Despite combing through the area for nearly a month, the North Port police recently said they have not found any evidence connected to Laundrie.
Laundrie's father, Chris, recently joined the search for his son after he was asked by police to "show them the trails and places Chris and Brian have hiked and which Brian was known to frequent," according to Bertolino.
"There were no discoveries, but the effort was helpful to all," Bertolino previously said in a statement.
Updated (10/12/2021, 4:32 p.m. ET): This story was updated to include additional information on Gabby Petito's cause of death.