The family of Gabby Petito issued a statement Wednesday that called her boyfriend Brian Laundrie "reprehensible" for refusing to speak with investigators about her disappearance.
In the statement, Petito's family criticized Laundrie for leaving her "in the wilderness with grizzly bears and wolves while he sits in the comfort of his home. In his home!"
"Brian, how could you do this to Gabby? You selfishly remain silent while Gabby is all alone in the wilderness," the statement, released by the family's attorney, Richard Stafford, read. "Brian, your silence is reprehensible! We beg you to do the right thing and help us bring Gabby home."
Earlier Wednesday, police in North Port, Florida, identified Laundrie as a person of interest in 22-year-old Petito's disappearance following a cross-country trip the couple took together.
The couple departed for their trip on July 22 from New York. Her mother, Nichole Schmidt, said she last heard from Petito on August 25. At that time, Petito informed her mother that she and Laundrie were on their way to Grand Teton National Park and Yellowstone National Park in Wyoming.
Schmidt said she received a text from Petito days after they spoke, but she added that she didn't know if the text came from her daughter.
Before she disappeared, Petito and Laundrie had been documenting their trip in a converted camper van owned by Petito on social media.
"Downsizing our life to fit into this itty bitty van was the best decision we've ever made," Laundrie said in one Instagram post. "With the limited space we wanted to take advantage of every inch, while also keeping everything minimalist."
The two also posted a video on YouTube on August 19 entitled "VAN LIFE | Beginning Our Van Life Journey."
On Wednesday, police in Moab, Utah, released a report of an incident involving the couple on August 12. According to the the report, Laundrie told a Moab Police Department officer Petito tried to slap him, because she thought "he was going to leave her in Moab without a ride."
That incident caused a witness to call 911 over "possible domestic violence" near Moonflower Community Cooperative store. The witness also claimed to have seen Petito and Laundrie arguing over a phone.
The report stated Petito did not want to be separated from Laundrie and started slapping him. Laundrie grabbed her face, pushed her back and locked her out of the vehicle. However, Petito was able to get inside via another door and the two drove off.
In the report, police said Petito was in a "confused and emotional state" and couldn't "stop crying, breathing heavily, or compose a sentence without needing to wipe away tears, wipe her nose or rub her knees with her hands."
"No one reported that the male struck the female," and nobody was charged, the report said. It also noted that officers suggested the two separate for the night, and Laundrie was taken to a hotel while Petito stayed in the van.
Weeks later, Laundrie returned alone to the home Florida he shared with Petito on September 1, Florida police said. Petito's van they had been traveling in together was also recovered at the Florida residence.
Her family reported her missing on September 11.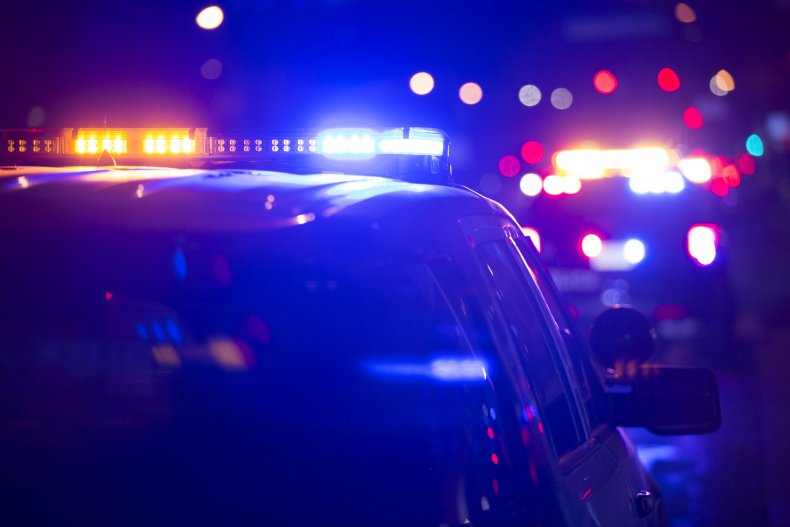 Update 09/15/21 4:40 p.m. ET: This story has been updated to include more background about the disappearance of Gabby Petito.