Gabby Petito's Father Calls Brian Laundrie's Parents 'Complicit' in Daughter's Death
Gabby Petito's father, Joseph Petito, believes her fiance Brian Laundrie was involved in her disappearance and blames his parents for not doing more to help find his daughter.
Gabby and Laundrie knew each other since high school and had been dating for two years when they got engaged and embarked on a life on the road. The two were traveling across the country together in a van and documenting their travels on Instagram when Laundrie returned to his home in Florida without her, sparking a search for the missing 22-year-old.
The search ended when human remains that investigators believe are Gabby's were found in Wyoming. The FBI is now searching the Laundrie family's home in Florida, where Gabby and her boyfriend were living, and his parents, Chris and Roberta Laundrie, were questioned by police.
Speaking with Dr. Phil before her remains were found, Joseph called Brian's parents "complicit" in what happened to his daughter because of their son's actions.
"That is not how you raise a child. You raise your children to stand up and own up to your mistakes," Joseph said. "As a man that is what I do. From father to father he should be doing that too. And I'm sorry, I understand protecting your kid and all that other stuff but in my opinion, you're a coward."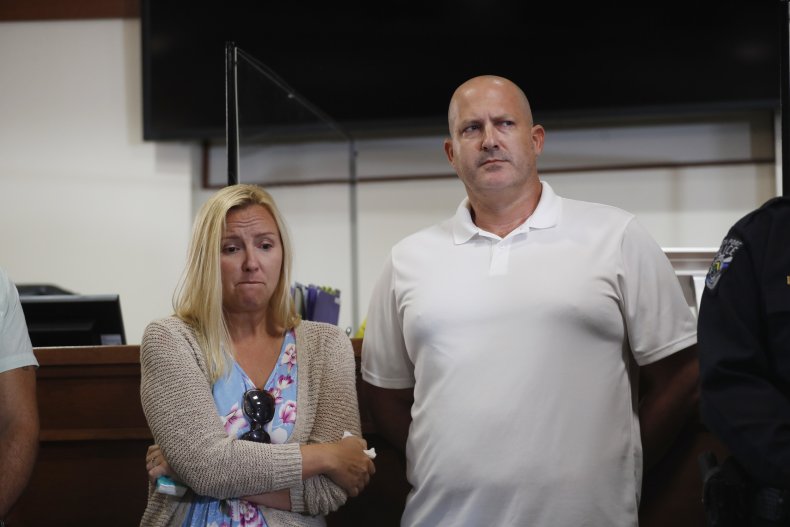 The last time Gabby's parents spoke to her on the phone was on August 24. They received a text message from her a few days later, which her mother suspects was sent by someone other than her daughter. On September 1, Brian returned alone to Florida in Gabby's white van that the two had been traveling in, and having not been able to get in touch with their daughter, her family reported her missing on September 11.
Authorities have been shut out from speaking with Brian, who they have identified as a person of interest in the case. And now, the 23-year-old is missing. The Laundries called the police to their home on Friday because they hadn't seen Brian since Tuesday. Authorities conducted a search for him at the Carlton Reserve in Venice, Florida, as that's where his family said he was headed, but it concluded on Sunday evening after Brian was not found.
Steve Bertolino, the Laundrie family attorney, advised Brian not to speak with authorities and told local news station WABC he wouldn't be speaking to police because he has "nothing to offer" them. Having been with Gabby in the final days before she went missing, Gabby's family begged for the Laundries to cooperate with the investigation. Joseph told Dr. Phil that he believes Brian's silence makes him look guilty.
"Let's just say, he's innocent and he has to lawyer up because he doesn't want to get caught in a trap. Okay, but then you'd still work with authorities on how to get it back," Joseph said. "There is no scenario where you clam up that doesn't at least perception or my emotionally drained optics, come to the conclusion that you're the guilty party. I don't know for sure, but that's the way it looks, doesn't it?"
Gabby's disappearance sparked national attention and a question that's plaguing people's minds is why Brian would drive home to Florida, which could take multiple days, without Gabby and not inform anyone that she was no longer with him. One theory people have is that the couple had an argument, Brian left her behind and then something happened to her. Even if that was the case, Joseph told Dr. Phil Brian should have told her parents what happened so he could go pick her up and bring her home.
"You make the phone call. That means my daughter would be here right now because I would have picked her up on the 1st, the day he got home. Or how about this, call me on the day you started traveling home so I can get her," Joseph said.
At the time of the interview with Dr. Phil, Joseph acknowledged that his gut feeling was that "something bad happened" because it's not in Gabby's character to not communicate with her family. His number one goal was to bring his daughter home safely and if that happened, he indicated he would drop everything else.
"If she's hurt or worse, I hope they get what's coming. And that includes his folks," Joseph said.
Newsweek reached out to Steve Bertolino for comment but did not receive a response in time for publication.