Gabon Coup Attempt: What Happened and Will American Troops Based There Intervene?
The government of Gabon said it had dealt with a coup attempt by junior officers in the early hours of Monday morning, amid speculation that U.S. troops based in the West African nation might be drawn into a civil conflict.
The government said it had arrested the junior army officers who attempted the coup, and had regainted control of state broadcasting offices. Earlier a soldier, who identified himself as Lieutenant Obiang Ondo Kelly, announced the military had seized control of the country broadcasting from the offices, The Associated Press reported.
Read more: Opposition leader says two killed after disputed election
The coup attempt followed earlier reports that the White House had ordered 80 combat-equipped military personnel to Gabon. According to Stars and Stripes, the troops were sent to the nation on Africa's Atlantic coast over fears of violence in the neighboring Democratic Republic of Congo, rather than in Gabon itself.
In the wake of the coup attempt, the focus of U.S. forces in the country will remain on the Democratic Republic of Congo, where upcoming elections could spark clashes that endanger U.S. diplomatic assets.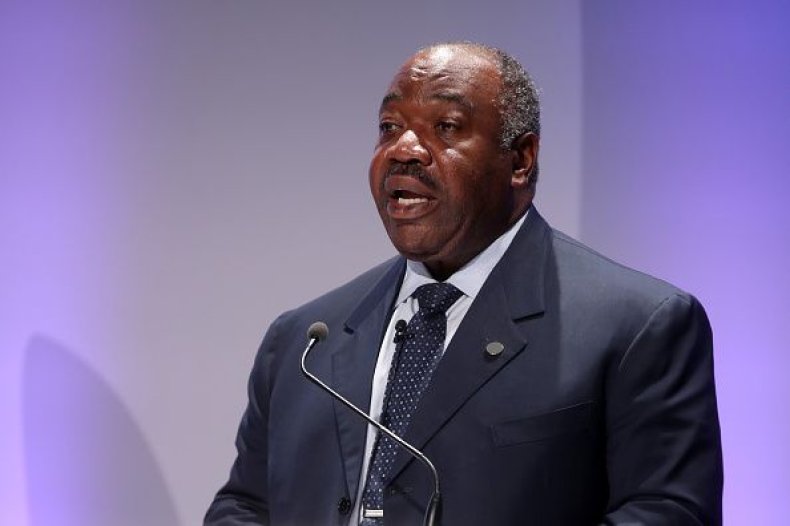 "At this time there is no change in the status of our forces in Gabon," United States Africa Command (AFRICOM) spokesman John Manley said Monday. No U.S. troops in Gabon have been diverted to secure diplomatic buildings in the country itself, he added.
Despite instability in recent years, Gabon has remained a crucial U.S. ally. It serves as a staging ground for troops required to secure diplomatic facilities in the broader region.
In the White House's letter to House Speaker Nancy Pelosi regarding deployment in Gabon, President Donald Trump wrote troops "will remain in the region until the security situation in the Democratic Republic of the Congo becomes such that their presence is no longer needed."
A curfew remains in place over Gabon's capital Libreville, where forces loyal to President Ali Bongo patrol the streets. Bongo, who has held power in Gabon since 2009, addressed the country in a televised message over the New Year from Morocco, where he is receiving medical treatment.
The 59-year-old Bongo, whose father ruled Gabon for decades before him, acknowledged his health problems in a New Year's speech but said he had overcome them.
Bongo narrowly won re-election in a 2016 poll in which his rival, Jean Ping, carried the reformist vote. Ping continues to contest the election result, calling himself the country's real president.