Gabon Election: Army Deployed as Opposition Leader Ping Claims Victory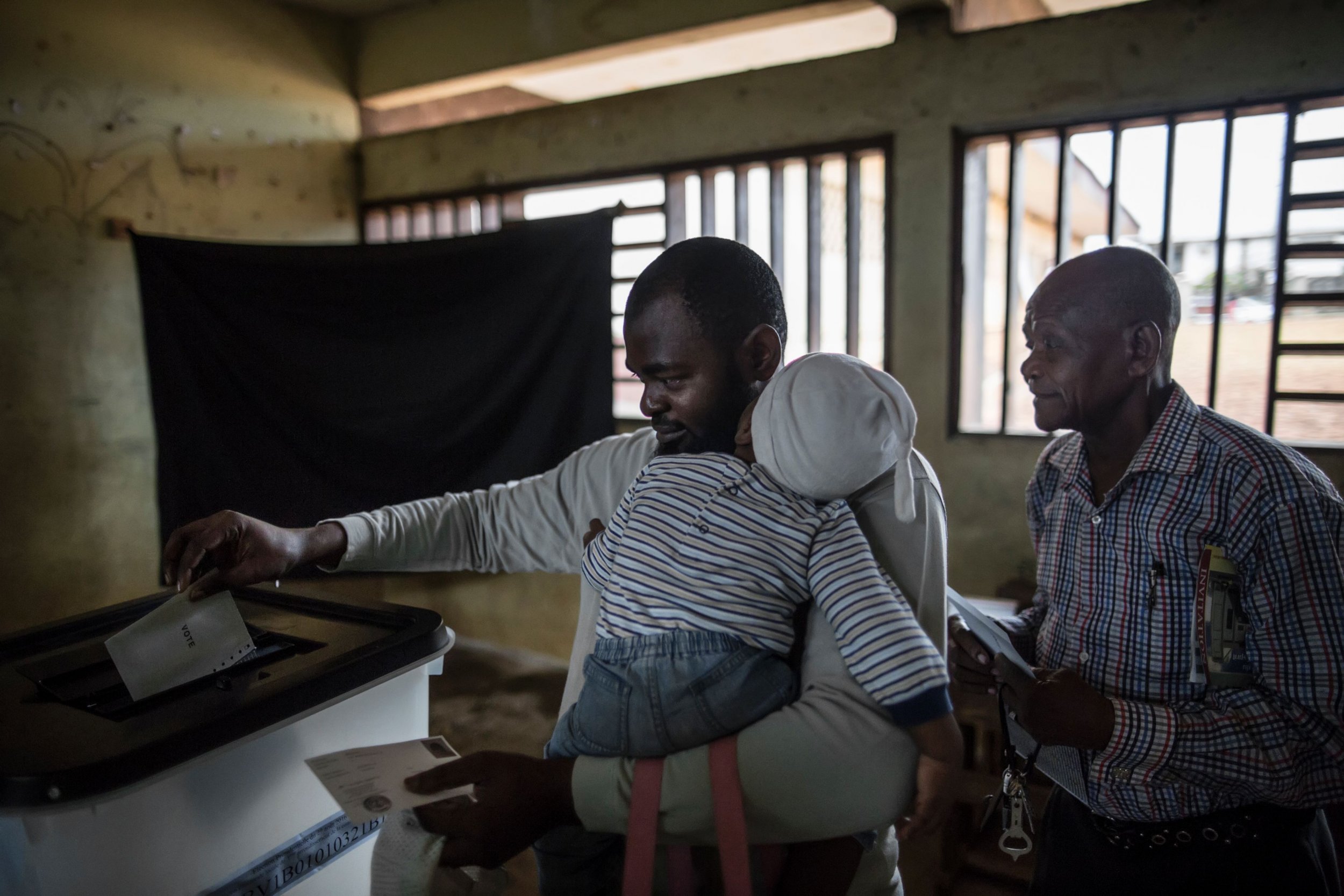 Soldiers and police have been deployed on the streets of Gabon's capital Libreville as the announcement of the result of a tensely-fought election is delayed.
Residents were stockpiling food and remaining indoors in Libreville Tuesday, The Guardian reported, as fears grew about a repeat of the violence that followed disputed elections in 2009.
Both of the main candidates in the presidential election—incumbent Ali Bongo Ondimba and opposition leader Jean Ping—have said they are confident of victory. The electoral commission was due to announce the winner Tuesday, but remained in closed-door consultations into Wednesday morning.
Bongo's government Tuesday warned that Ping's announcement of results before the electoral commission was illegal and said that they would hand over such instances to the Gabonese judiciary following the official announcement, Reuters reported.
Ping tweeted Monday that he was calling upon Bongo "to abide by the verdict of the polls and to recognize his defeat." A statement signed by the opposition leader estimated that Ping had garnered about 60 percent of the vote, compared to Bongo's 40 percent. Ping's supporters gathered over the weekend to sing songs in celebration of what they believe is Ping's impending victory.
The incumbent's camp also decried "foreign interference" after the governing party in France, the Socialist Party of President François Hollande, posted a message Sunday saying that "early estimates" indicated a victory for Ping.
Were Ping to succeed, it would be the end of almost 50 years of rule by the Bongo family. The current president took over in 2009 after the death of his father, Omar Bongo, who had ruled the oil-rich country since 1967.
Bongo won the disputed 2009 election with 41.7 percent of the vote, sparking violent demonstrations in which several people were killed and opposition protesters set the French consulate on fire.