Gabriel DeWitt Wilson Named Person of Interest in West Hempstead Stop & Shop Shooting
Update: 3:18 p.m. EDT—The Nassau County Police Department confirmed the "subject" was apprehended and taken into custody. They did not specify if that subject was Wilson.
Original story:
Police identified Gabriel DeWitt Wilson, a 30-year-old man, as a person of interest in Tuesday's shooting at a New York grocery store that left at least one person dead and two others injured.
Officers responded to reports of shots being fired at a West Hempstead Stop & Shop on Tuesday morning. The suspect, who was reportedly seen wearing a mask and all black, fled the scene, prompting local lockdowns and a manhunt.
Wilson was described as being 6'2" and wearing a black baseball hat and a black sweatshirt. He was last seen heading westbound on Hempstead Turnpike, according to the Nassau County Police Department.
The Nassau County Police Department confirmed there was a shooting at the Stop & Shop shortly after noon on Tuesday, and employees told WCBS-TV they heard five or six gunshots on the upper level of the store. Officers canvassed the area on Tuesday and advised nearby schools to lock down and secure their buildings.
As the suspect was still on the run, the police department told residents in the area to remain inside.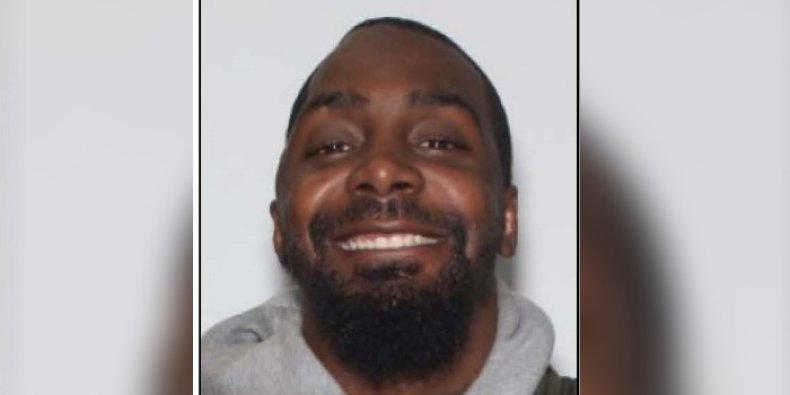 "Incredibly frightening. Nobody knew what was going on. Just ran out the back of the store," Kelly Egan, a cashier told WCBS-TV. "They're all quite traumatized. When is this going to stop?"
Tuesday's shooting comes about a month after Ahmad Al Aliwi Alissa opened fire at a Boulder, Colorado, grocery store. Alissa was charged with 10 counts of murder and fueled calls for the Biden administration to take action on gun control.
President Joe Biden has called the prevalence of gun violence in the country an "embarrassment" and, along with signing several executive orders, urged Congress to act.
"I continue and I strongly, strongly urge my Republican friends in the Congress who even refused to bring up the House-passed bill to bring it up now," Biden said on Friday. "This has to end. It's a national embarrassment."
In a statement, Stop & Shop said the company was "shocked and heartbroken" by the violence that broke out at the store, and that its hearts go out to everyone involved in the "tragic situation." The company's cooperating with law enforcement on the investigation, and said the store will remain closed until "future notice."