Gabrielle Union Says Thank You to Fans Following Uproar Over 'America's Got Talent' Firing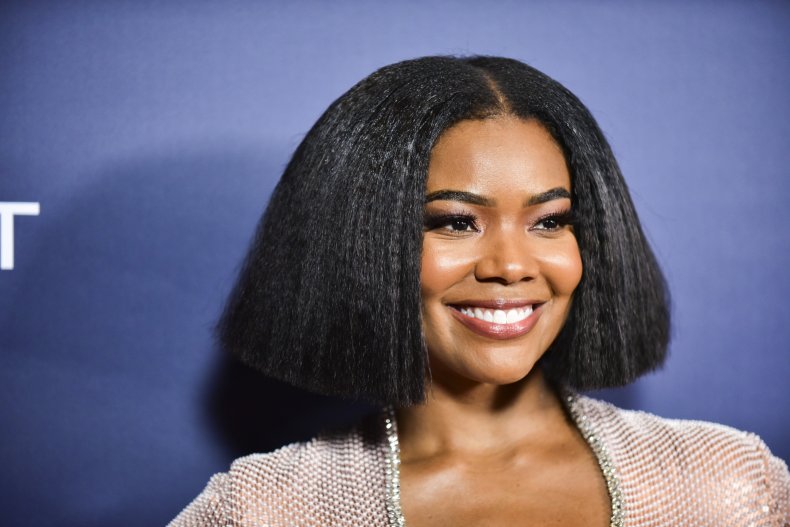 Actress Gabrielle Union, who was recently fired from the position as a judge on NBC's America's Got Talent, addressed the matter in a tweet on Wednesday that thanked her fans for continuing to support her.
"So many tears, so much gratitude," Union wrote Wednesday evening. "THANK YOU! Just when you feel lost, adrift, alone... you got me up off the ground. Humbled and thankful, forever ❤."
The magazine Variety first reported that NBC would not renew the contracts of Union and fellow judge Julianne Hough through an exclusive piece published November 22. Four days later, the publication followed up with another article that linked the pair's ousting to Union's complaints of a "toxic culture" on the set of the talent show.
According to sources as told to Variety, both women were repeatedly given criticism over their physical appearance. This included at least six instances where Union received a note that said her practice of changing her hairstyle often was "too black" for viewers of America's Got Talent to tolerate.
Another incident reportedly occurred when Hough, Union and others witnessed former talk show host Jay Leno, who had arrived at NBCUniversal in Los Angeles to be a guest judge on America's Got Talent, make a joke on camera that they considered racist.
Spying a painting on the wall that depicted Simon Cowell, the executive producer and another host of the show, with his dogs, Leno reportedly made a joke about the painting. He said that it looked like an image that might be found "on the menu at a Korean restaurant."
One of the show's "very few" Asian staffers was present when Leno attempted the joke, which Variety reported was viewed as a reference to the stereotype that people of Asian descent consume dog meat.
Variety reported that Union had wanted to raise the issue of the joke's insensitivity to human resources, but "several insiders" who knew the situation said that it never reached that point. Leno's attempt at humor was cut when the episode aired on August 8.
Another alleged racially-charged incident occurred during a contestant's live audition for the show, according to sources. The contestant, a white male, reportedly impersonated people of color as part of his act. One part of his performance had him impersonate singer Beyoncé, which included making his hands appear black. Union reportedly pressed for the removal of the audition from the lineup, and the contestant's audition was later cut from the episode.
Union's tweet thanking her fans came hours after her husband, former NBA player Dwyane Wade, made a series of tweets defending his spouse and her decision to speak out against the so-called toxic culture of America's Got Talent.
"As proud as i were of her being selected as a judge on #AGT— Iam even more proud of her standing up for what she stands for and that's US," Wade wrote Wednesday afternoon.
NBC and series producer Fremantle, however, have maintained that Union and Hough's firing was unrelated to the incidents described in media reports.
"'America's Got Talent' has a long history of inclusivity and diversity in both our talent and the acts championed by the show," the two companies said in a joint statement published in Variety. "The judging and host line-up has been regularly refreshed over the years and that is one of the reasons for AGT's enduring popularity. NBC and the producers take any issues on set seriously."