Gadget Lust: Last-Minute Swag For The Top of Your Holiday Gift List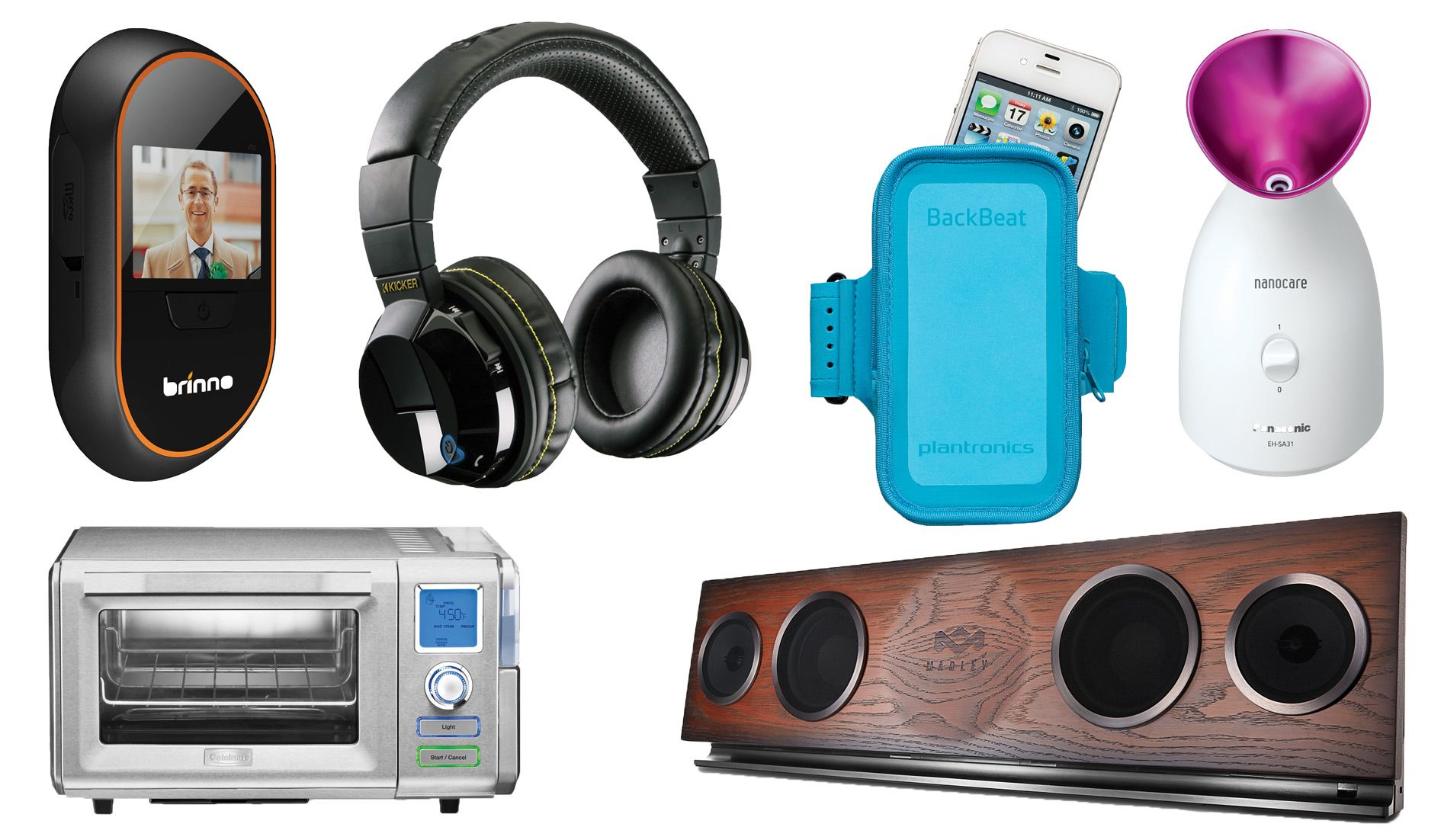 Last-minute holiday shopping doesn't necessarily imply that we are thoughtless procrastinators—let's just say we are more discerning than the average consumer, waiting 'til Santa's sleigh is ready for liftoff to cross those last few worthies off our ever-expanding list. For those of you who can't yet put away your smoldering credit card, here are a few emergency gifting strategies before the goose (yours?) is cooked and fleeting goodwill is replaced by post-new year misanthropy.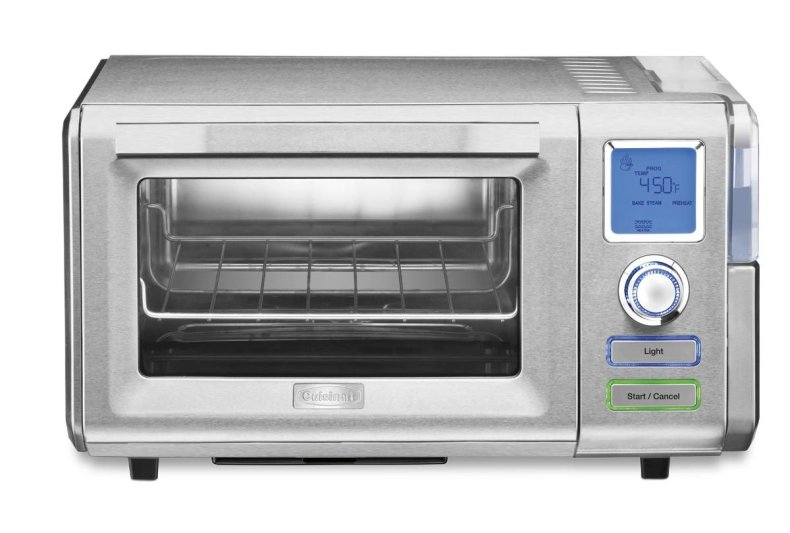 Want to haul Mom or Grandma into the new millennium, potholder first? Scrap that off-brand toaster oven they've grimed up beyond recognition and buy them Cuisinart's CSO-300 Steam Oven, capable of cutting cooking times by 40 percent. It also steams a mean order of rice, heats up leftovers without dehumidifying them and can proof and bake bread dough with aplomb. Big enough for a 5-pound chicken or 12-inch pizza, plus it convects, broils and toasts same as it ever did. (https://www.cuisinart.com/products/toaster_ovens/cso-300.html; $299)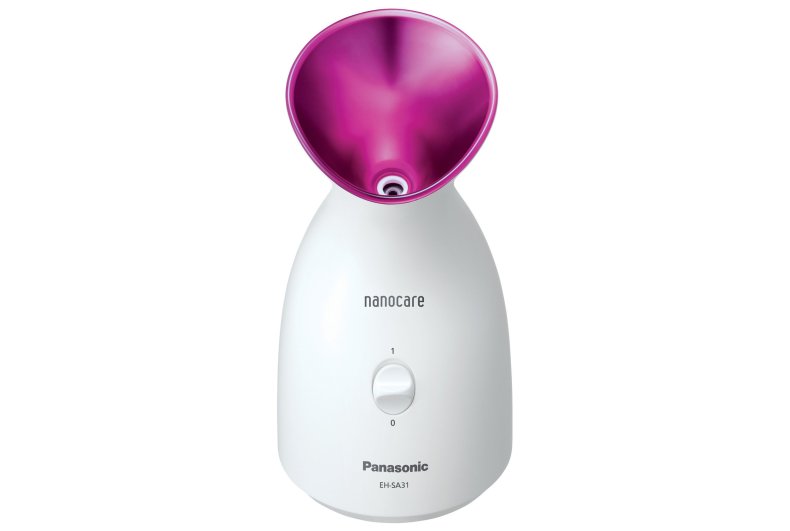 Lest we be accused of consigning our distaff partners to domestic duties, howzabout saving some of that selfish-steam for their lovely mugs with Panasonic Nano Facial Steamer, a pore-cleansing, wrinkle-smoothing, sinus-clearing wonder? Fill with a little distilled water, flick the switch and let the tiny nano-globules penetrate her skin, removing dirt and makeup, and making one's epidermis moist and smooth. And it looks sci-fi-fly too. (http://shop.panasonic.com/shop/model/EH-SA31VP; $179)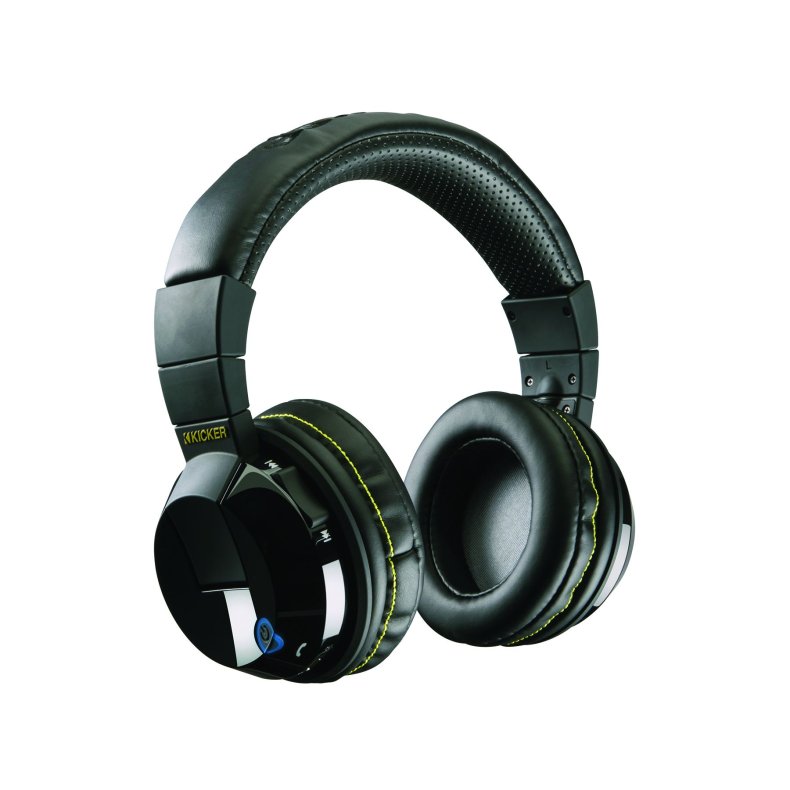 Let's not forget junior over there in the corner, blasting his poor eardrums to smithereens with The Smithereens while vaporizing aliens. Help him induce his shell-shocked stupor with a pair of Kicker Performance Audio's Tabor Bluetooth Wireless Headphones. Tabor has big, 54 mm drivers in its comfortably cushioned earmuffs, delivering detailed acoustics and 10 hours of battery life should you find yourself flying 'cross the pond for fish and chips. A built-in mic facilitates the odd, intrusive phone-call, if you deign to answer while absorbed in your phat jams. (http://www.kicker.com/headphones; $129)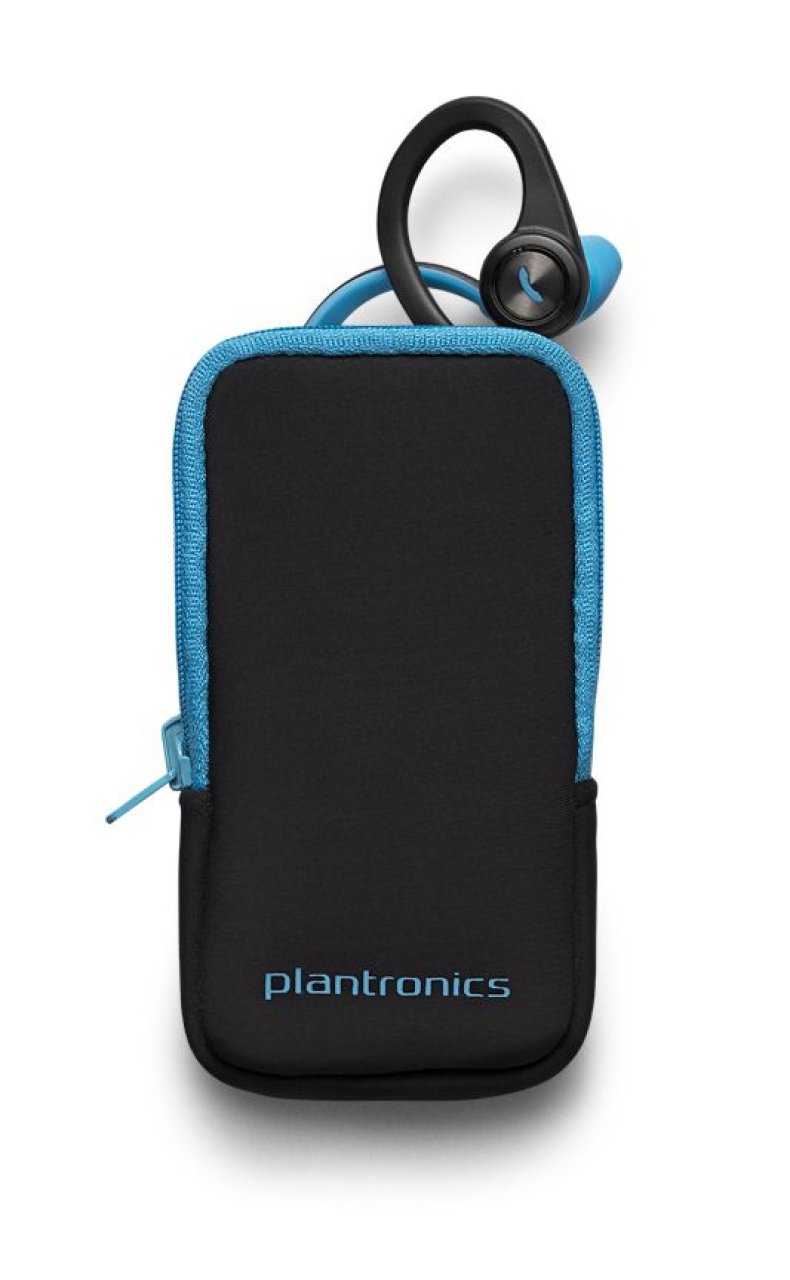 And for those of you intolerable on-the-go types, logging untold miles on the treadmill, Plantronics' BackBeat FIT wireless stereo headset is a lightweight and sweat-proof entry in a crowded field, and quite competitive for the price. FIT has a play and pause button and volume controls, and a nifty combination armband and carrying case that will hold your smartphone while you hoist dumbbells. (http://www.plantronics.com/us/product/backbeat-fit; $129)
OK, so let's say you've hit the lottery or your Ponzi scheme is about to be unraveled—quick, whisk a check or money order to the Pebble Beach Golf Academy and send Dad or big brother on a three-day tutorial mission they will likely never forget. After some de rigueur video analysis and drills, on-course instruction ensues on both Pebble Beach and Spyglass Hill. Bonus for those attending January 22 to 25: guest instructor Johnny Miller will be on hand to share swing secrets and fearless opinions about the game's biggest stars. (http://www.pebblebeach.com/golf-instruction-and-services/pebble-beach-golf-academy/golf-schools; $3,300 per person)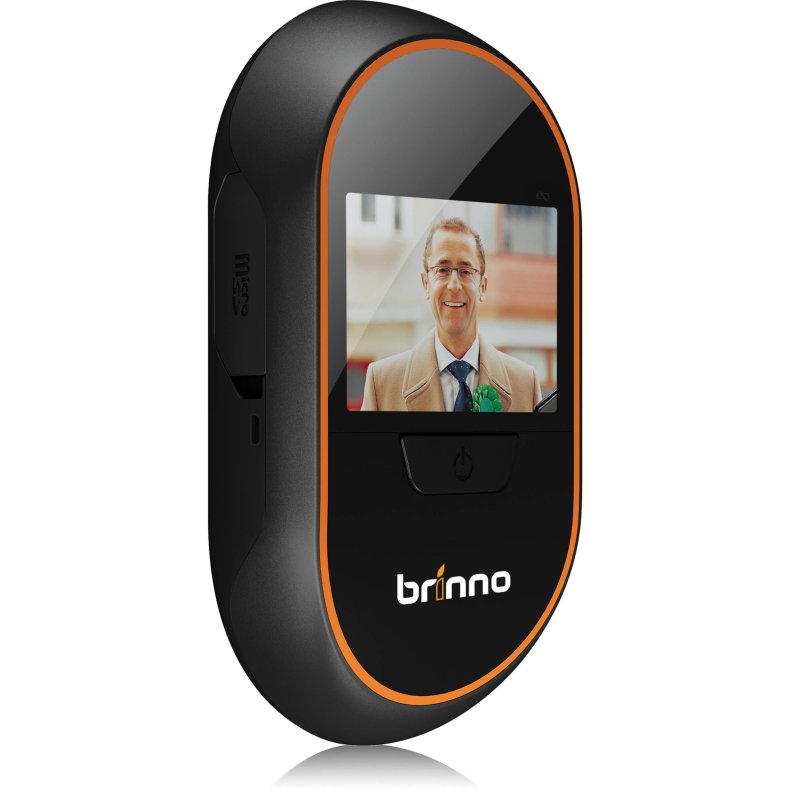 If you're one of the properly paranoid among us who refuses to answer the door without a DNA sample and a dossier from your surprise visitor, take heed! Brinno USA's PHV-MAC digital peephole viewer projects a nice sharp image of Jack the Ripper while you tiptoe around in your slippers dialing 911. Its motion activation will capture and record AVI video or JPEG stills of "porch pirates" even when you're away. Save the images on a 32GB MicroSD card and bring it to court when the scoundrel's day of reckoning comes. (http://www.brinno.com/html/front-door-security-camera.html; $139)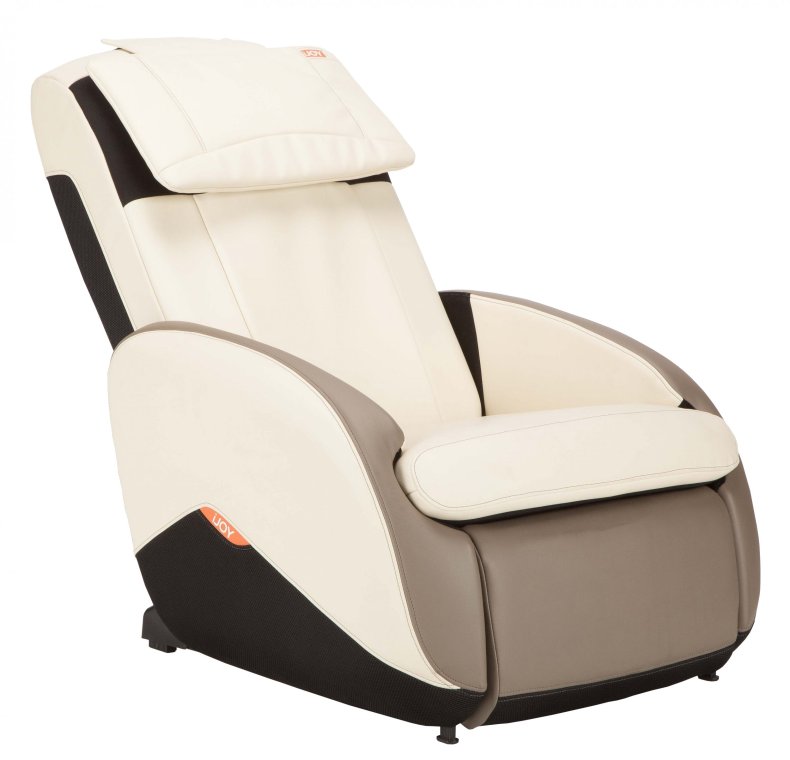 But wait, there's more! If you really are beset by tension and paranoia and all the other standard maladies of modern life, settle into the surprisingly affordable iJoy Active 2.0 massage chair from Human Touch. Put on a pair of those comfy headphones, dial in some Ravi Shankar, then let the chair's FlexGlide technology knead and roll your neck, shoulders and back 'til you're ready to divulge state secrets to the enemy. The iJoy Active is light enough to move around the house and even looks like a cool piece of furniture to the naked eye. (http://www.humantouch.com/ijoy-massage-chairs.html; $399.95 at Sharper Image)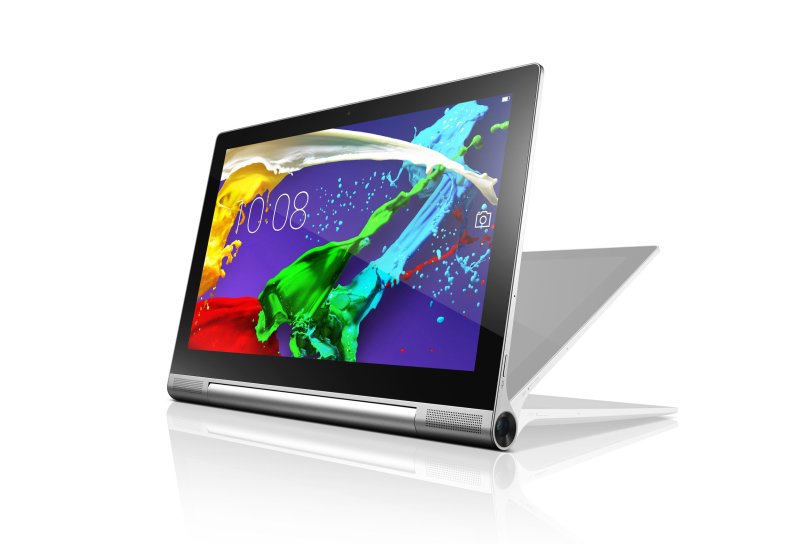 And while you're getting blissed out in that robo-chair, hold onto Lenovo's new Yoga Tablet 2 Pro, an Android-powered, multi-purposive unit that will browse the web, stream video and peruse your email without taxing its zippy quadcore processor. The 13.3-inch screen is incredibly sharp, and augmented by a built-in pico projector—an audacious feature at such a modest price-point. Use it for stodgy business presentations or for screening horror movies on the ceiling while your mate slumbers peacefully beside you. (http://shop.lenovo.com/us/en/tablets/lenovo/yoga-tablet-series/yoga-tablet-2-pro/; starting at $469.99)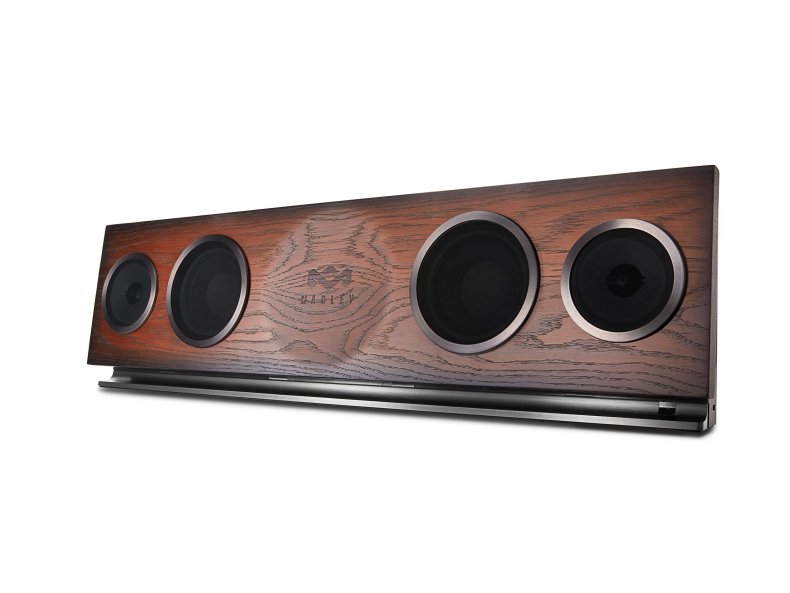 Finally—though it seems incongruous at first glance—Bob Marley's legacy lives on in a line of handsome, eco-friendly audio products that look as good as they sound. The One Foundation home audio hi-fi system is powered by a hefty 220-watt amplifier, delivering a rambunctious low end and shimmering highs through two pairs of woofers and tweeters. Its solid oak front panel is harvested from FSC-certified lumber, and recycled materials elsewhere make this handsome bugger as lasting and sustainable as its namesake's music. Bluetooth-capable or works with wires. ($799; http://www.amazon.com/House-Marley-EM-DA001-RG-Foundation-Bluetooth/dp/B00MELJ1US)
Corrrection: This article originally incorrectly described Panasonic's item as a facial ionic steamer. Its correct name is the Panasonic Nano Facial Steamer.