Gadget Lust: Dodge Charger SXT Is a Muscle Car That'll Make Your Heart Go Boom! Boom! Boom!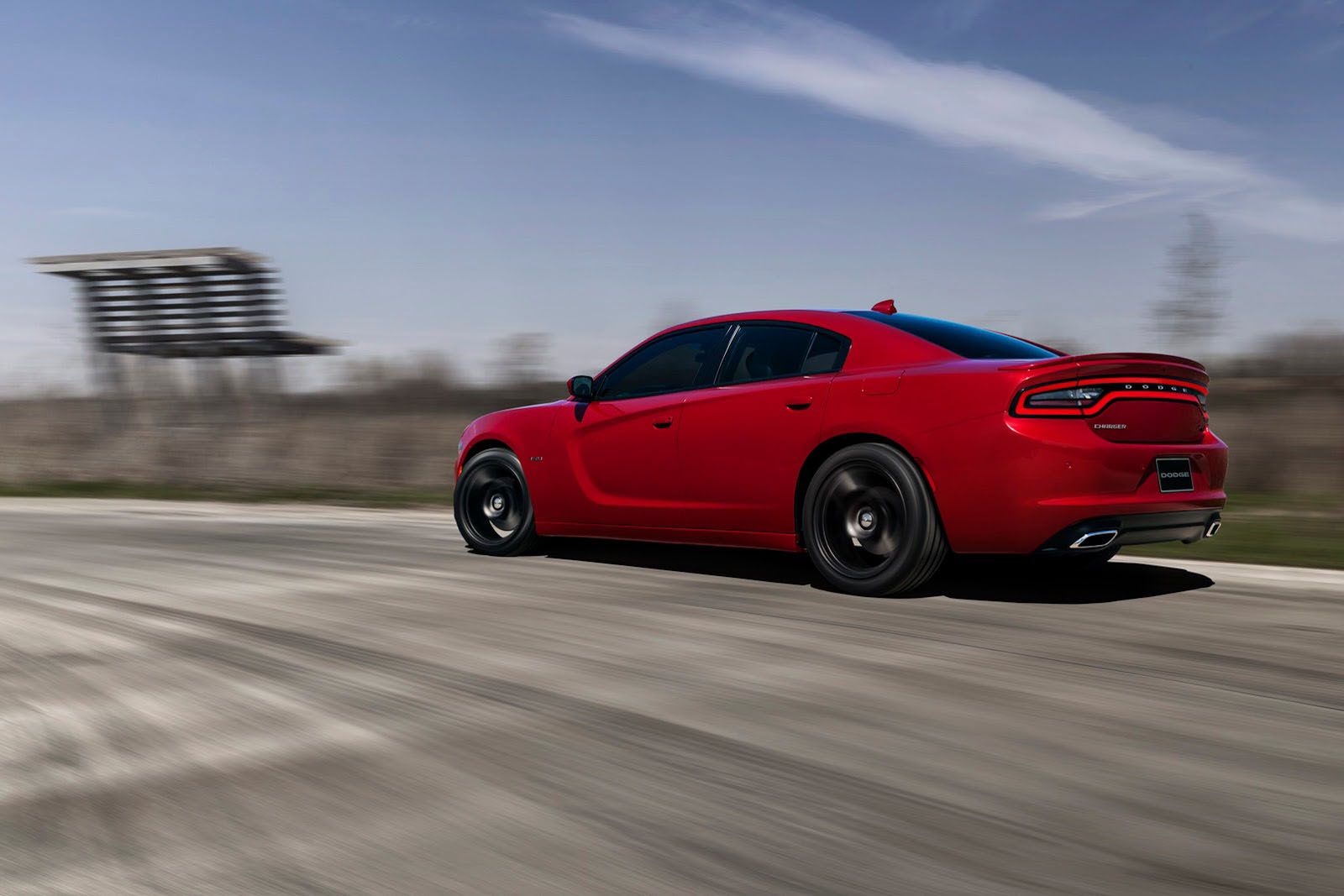 Being from Detroit confers upon the claimant instant bad-ass status, deserved or not, as if surviving into adulthood is some kind of accomplishment unto itself. I don't try to deter people from so 'misunderestimating' my mettle – let 'em think I might carjack their sorry asses at a red light or twirl a tire-iron menacingly if they disparage my godforsaken Detroit Lions. Caveat emptor.
Lately, the Motor City is enjoying a comeback of sorts, if only in the national media, which loves to broadcast how many disused homes one can purchase for $1,000 (10, by the way), or what it might cost for blight removal ($2 billion, according to some estimates). My beloved and bankrupt hometown is showing flickering signs of life, but most folks with money fled to the suburbs decades ago, and rarely ever head into the city proper except for pro sporting events or the odd concert.
I buck that trend when visiting the folks back home, as I did for six weeks this summer. Not only did I venture into the central city often for my fix of nonpareil chili dogs at Lafayette Coney Island, I did so from behind the wheel of a 2014 Dodge Charger SXT, the kind of muscular wheels that put Detroit on the map, and continue to fuel profits for an industry that almost went belly-up a half-dozen years ago.
Well, okay, Chrysler is part of Fiat now, but can't a brother represent 313 without waving the Italian flag at the same time? As I cruised the pot-holy freeways of metropolitan Detroit (truly a sensurround experience – the roads are woefully neglected), I attracted much attention from fellow gearheads, many of whom nodded their grudging approval as I left them in the proverbial dust. Sadly, I wasn't stomping on a 470-hp Hemi V-8, but my 292-hp V-6 delivered more than enough power to intimidate the neighbors.
Admittedly, one's soul can only take so much "ruin porn" before depression sets in, so I took to the road toward northern Michigan, an unspoiled part of the world Ernest Hemingway depicted in The Nick Adams Stories. Cherry orchards and rolling green golf courses were a blur as I whizzed by in my candy-apple Charger, blasting Sirius jams (confession: the Sinatra station) from the 506-watt stereo system, and hugging the asphalt confidently on the SXT's sport-tuned suspension and 20-inch wheels.
Given that gasoline costs about as much as top-shelf vodka nowadays, I was expecting to go broke if I tested the engine's outer limits, but the onboard computer told me I was averaging a thrifty 30-mpg on the open highway, and a respectable 20 or so in the city. At 70 mph the Charger's engine was only spinning at 1500 rpm, and a mere 2400 when one is, ahem, doing 110, not that I would ever flaunt the law of the land so wantonly (at least not for more than 30 seconds at a time).
Verdict: this Detroit boy gone Hollywood felt 17 again behind the Charger's smoke-tinted windows, whether abiding by the speed limit or not. This big, rear-wheel drive sedan is a worthy successor to the GTOs, Mustangs and Barracudas that fueled my teen dreams. Base price starts around $30K. (http://www.dodge.com/en/charger/packages/)