Gadget Lust: The Pedego Electric Bike Makes Exercise Look (and Feel) Easy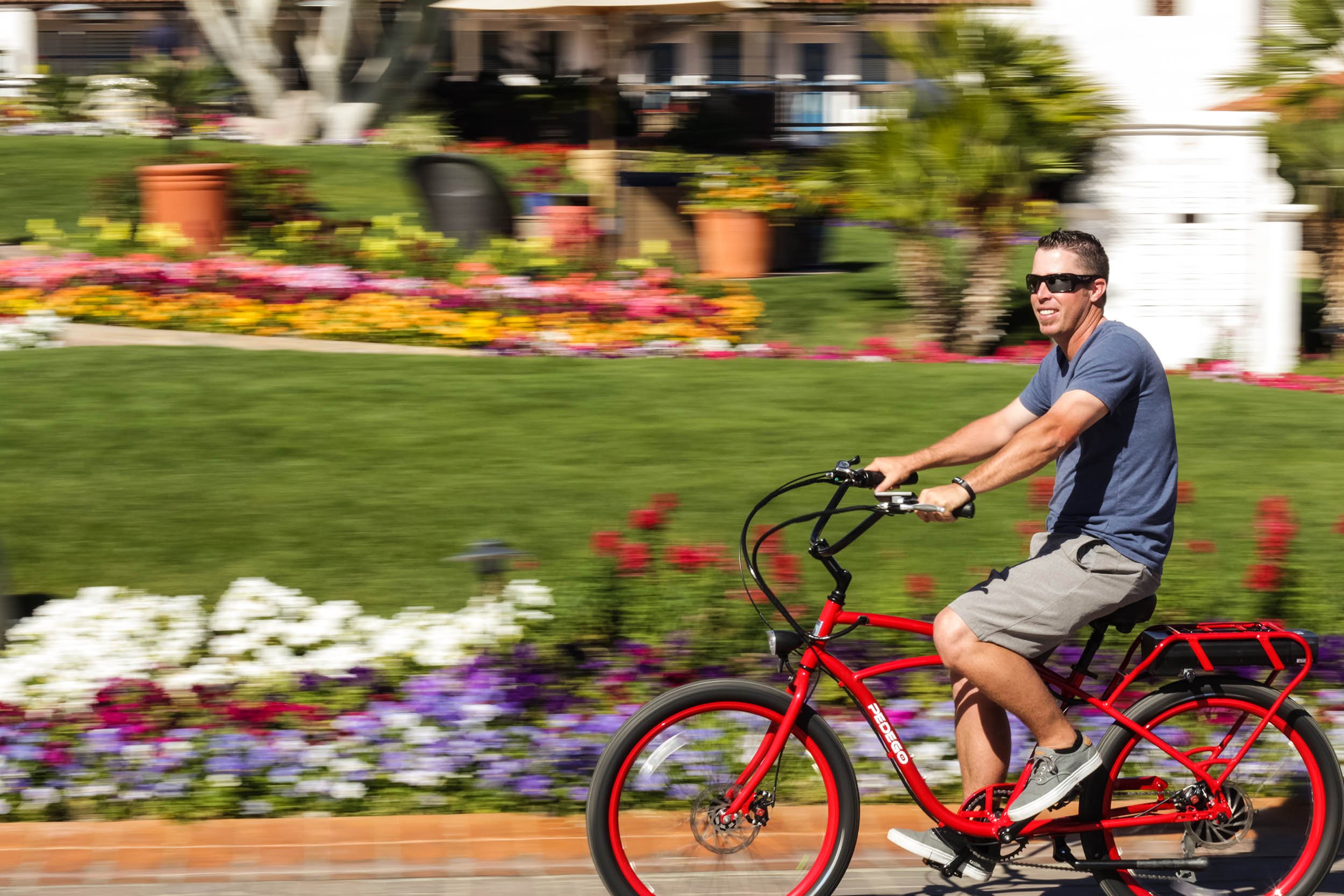 I am no fan of physical culture for its own sake, certainly not when it comes to treadmills and barbells and the like. I grew up playing combat sports on geometric fields of green or asphalt and have often joked that I'm incapable of even perspiring unless the potential for humiliating an opponent beckons.
I have owned and occasionally operated a bicycle for several years, but my humble abode sits atop a half-mile gradual grade, which usually dissuades me from wheeling down to the store for provisions. Hey, I might burn five calories getting back home and would have to fix myself a snack to compensate for the loss! Who has the time?
Several years ago, Don Di Costanzo (a far more enterprising middle-age gentleman from Southern California than this writer) found himself in a similar predicament and bought an electric bike to help him travel up a considerable hill after a brisk daily ride. Soon thereafter, he opened up a store selling such conveyances, and in short order wound up selling more e-bikes than any other retail outlet nationwide.
This being America and all, Don and a lifelong friend, Terry Sherry, then decided to make a better baby boomer trap and designed and manufactured the Pedego Electric Bike, a colorful, sleek-looking beach cruiser with a battery pack that allows one to decide when and how much one should exercise, and when one should just twist the throttle and glide with nary a foot-pound or coulomb expended.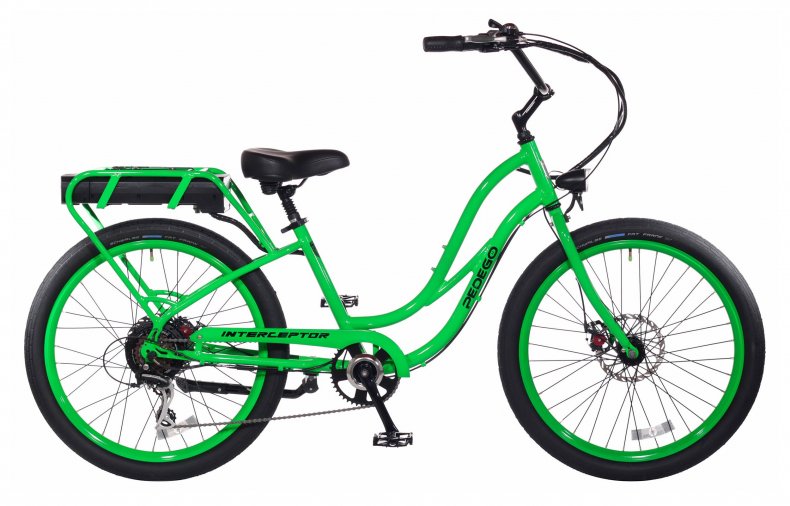 Since its humble beginnings in 2009, Pedego has been rolling over the competition, now ranking No. 2 in the U.S. and making a considerable footprint overseas as well. The market is ever-expanding—better lithium-ion batteries have enabled companies like Pedego to manufacture bikes with more power and range than ever before, offering urban commuters a way to leave the dreaded internal-combustor at home. Instead of three bucks a gallon, Pedego owners spend a dime's worth of electricity to fuel voyages of up to 60 miles, depending on the voltage capacity of the battery.
And here's the sweet fringe benefit of owning a bike that shares the chores with its rider: People who wouldn't otherwise deign to put their leg muscles to work wind up losing considerable amounts of weight on a Pedego, assuming they don't always crank the throttle wide open. In "pedal assist" mode, one chooses just how much help you'd like the battery to provide. Little by little you find yourself asking for less and less assistance and burning more calories.
And just to be a little more facetious, nobody but the eagle-eyed will even see the battery holder welded to the frame behind the quite comfortable seat, so the illusion of your Olympian grace and strength will redound to your advantage as you blithely pedal down the boulevard with nary a bead of sweat on your well-tanned forehead. Be prepared for compliments—more for the bike than the rider, but beggars are forbidden to choose.
Best of all, no license or insurance is required to operate an electric bike. Just buy a good helmet and an industrial-strength lock and become the envy of the neighborhood—which probably has a dedicated Pedego store nearby. They've recently opened new stores in Boston; Scottsdale, Arizona; and Myrtle Beach, South Carolina, making for a grand total of 65 brick-and-mortar shops from New Orleans to Dubai. Prices start around $2,295 and go up a grand or so depending on options.