Gadget Lust: Santa's Got a Brand New Bag of High-Tech Gifts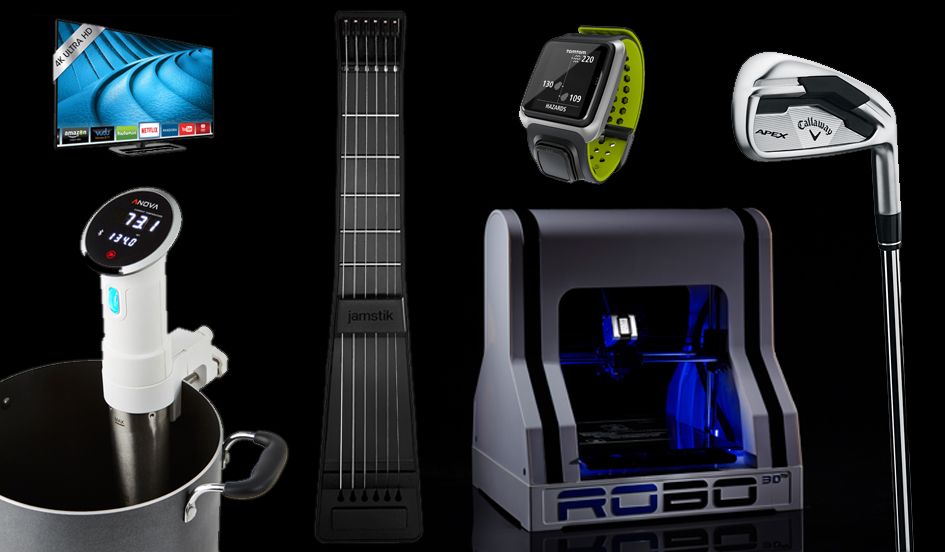 The chill winter months remind us how abidingly selfish we are between equinoxes, nudge us into acknowledging that we couldn't quite go it alone, then elbow us into the fractious retail bazaar to buy beeping baubles and cashmere-anythings for those few deserving souls in our humble orbit. Everyone else can depend on Santa's generosity, bless their unlovable souls.
The following items will surely warm the cockles of your significant muthas hearts, be they family, friends or foes one must abide for diplomacy's sake. But mostly it is the kind of stuff I covet, meaning anything techno-gadget-y, culinary or having to do with the sporting life. Food, golf and smartphones – what else does a neo-Epicurean need in this hallowed (hollow?) new millennium?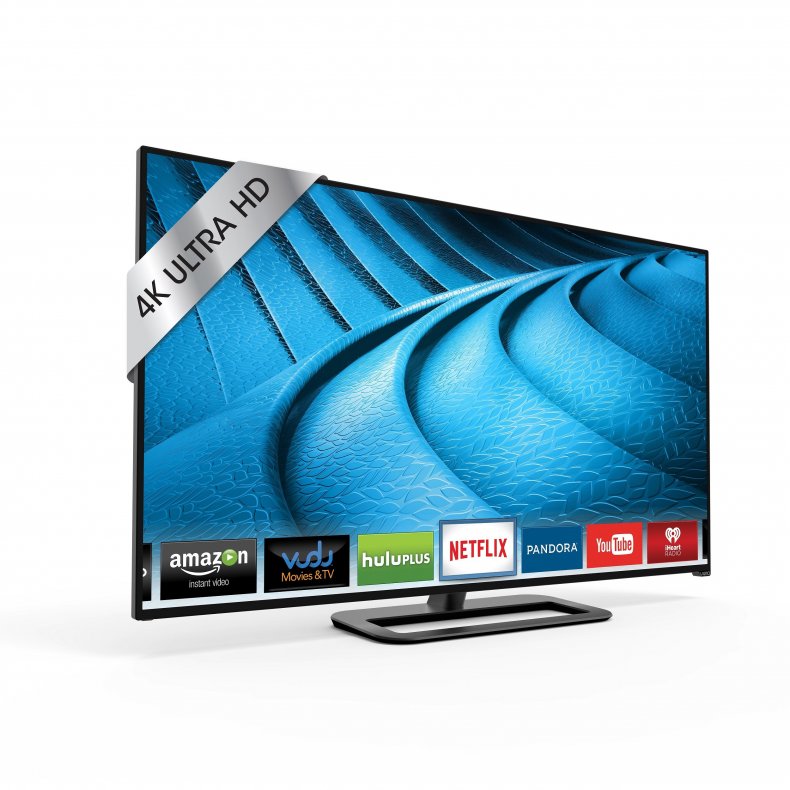 For those you truly love and cherish, consider Vizio's new Ultra-HD, 4K Smart TV's, starting with a wee 50" model and scaling up to 70" for macho man-caves. Pixel-hungry binge-watchers are also well served by Vizio's "P" Series – which streams available 4K content from Netflix, or selected Amazon Instant titles from UltraFlix. Non-4K programming is less visually stunning, but deep blacks and subtly-rendered colors make for a great viewing experience whatever the source, and powerful processors mean finicky gamers won't be disappointed by poky lag-times or pesky digital artifacts. Even better news? Buying Vizio means saving a cool grand over comparable 4K screens. (http://www.vizio.com/p-series; $899 to $2499)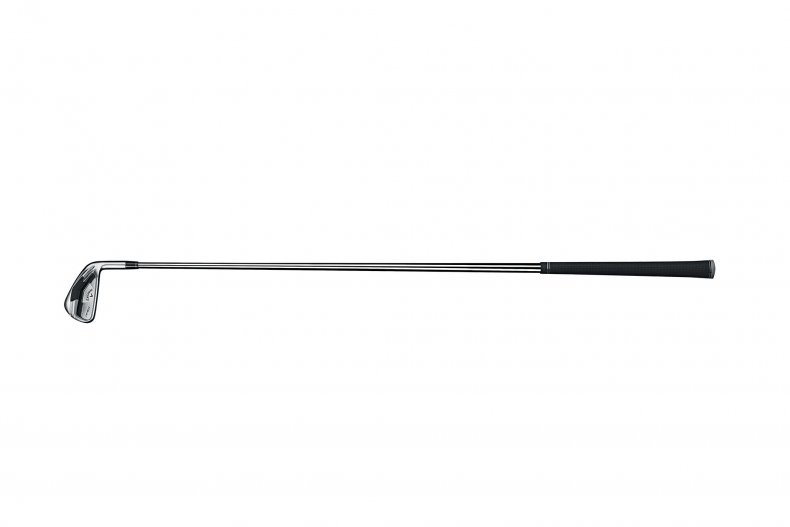 But enough vicarious thrills for the moment. Why watch golf on HD TV when a new set of Callaway Apex Irons are sure to improve your ability to hit consistent shots in glorious 3-D? Even mis-hits launch extremely well, but solid strikes result in at least a half-club's worth of extra yardage (I uncorked a 185-yard six-iron with these babies, a good 10 percent above my standard). Forged carbon steel makes for a buttery soft feel, enabling one to shape shots better than any "game-improvement" club in recent memory. And as Billy Crystal quipped about it being "better to look good than to feel good" -- the Apex irons manage to do both simultaneously. Handsome pro look, forgiveness galore – could lower scores even be in the offing? Maybe if you're real nice for the rest of the year. (http://www.callawaygolf.com/golf-clubs/mens/irons%2Fcombo-sets/irons-2014-apex.html; $1099.99)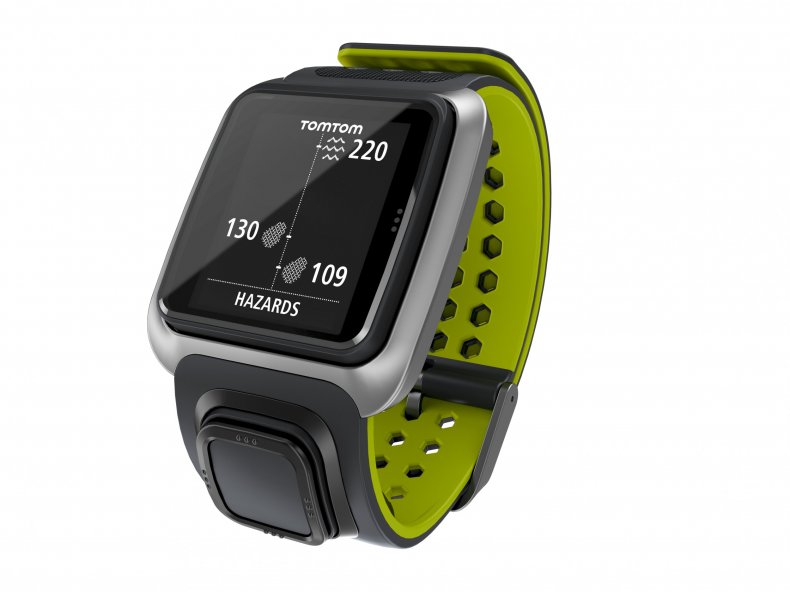 While we of the bentgrass brotherhood are talking birdies and bogeys, props must go out to a handsome GPS watch called the TomTom Golfer. Not only does a twist of your wrist yield exact yardage to any region of the putting surface, its graphics reveal how far the hazards are, and even where to lay up if you're not feeling that adventurous. Numerologists will glory in the data-overkill of the device: it can keep score, time your round and even let you know how many calories you burned walking between the electric cart and the hot dog stand at the turn. (http://www.tomtom.com/en_gb/sports/golf/index.html; $249.00)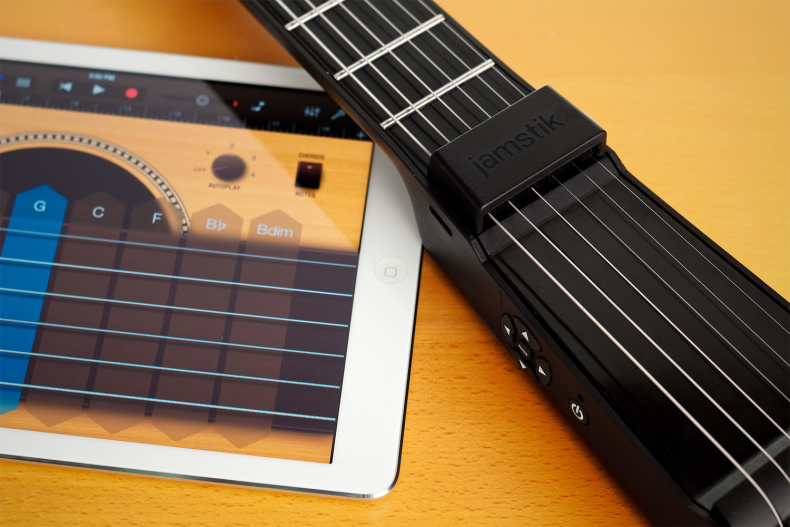 This one is for junior, or the aging inner rockstar still keeping hope alive: The Jamstik, a five-fret digital guitar that communicates wirelessly with your iOS device of choice. You can access and pluck any digital sound source (banjos, mandolins, even kettle drums), on a neck that infrared-senses what your fingers are doing and whisks the data via Wi-Fi to programs like Apple's Garageband. Linked to an app called JamTutor, you can practice (or shred) while standing in line at the post office – it is noiseless to all but you and your earbuds. Thank the guitar gods for that small favor. (http://jamstik.com/; $254.00)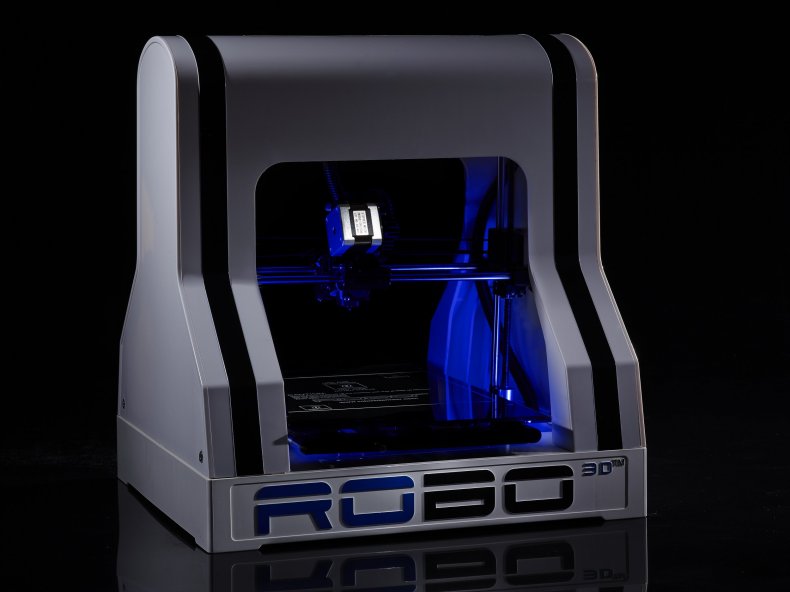 So, you're the first prying doofus on the block to have a Go Pro'd drone hovering over your neighbor's garage sale – congratulations, ace! But if you really want to show up the Joneses, be the earliest 3-D printer adopter in the 'hood with the R1 from Robo 3D, an affordable (under a grand) bit of sci-fi living for the nerd who has everything. Watching the process in real-time is almost alchemical – it melts plastic filament or nylon into objects of variable utility, from cellphone holders to spooky-looking skulls. NASA made rocket engines with its 3-D printers, but I'd suggest you stick with keychains for now. The NSA might be watching. (http://www.robo3dprinter.com/; $799.00)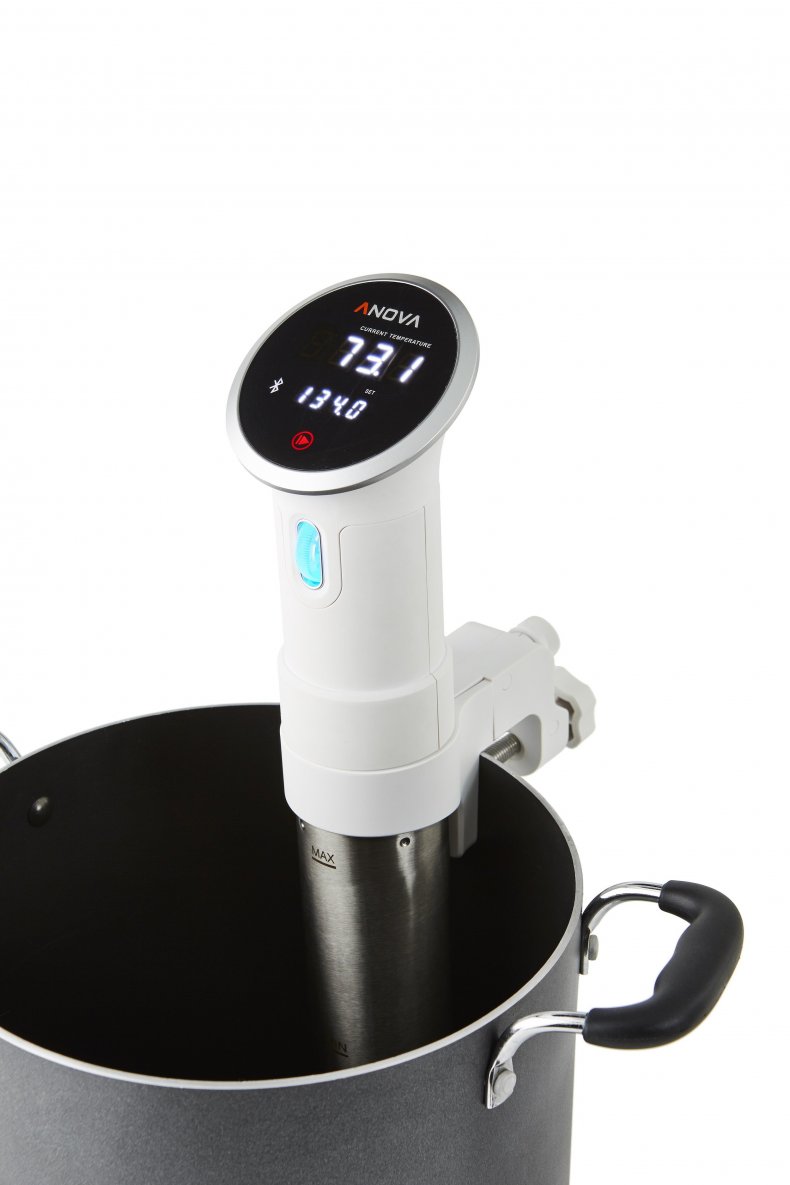 I don't know about you, but all of this tech-talk makes me hungry for cheap beef cooked well. Happily, unceasing miracles abound at Xmas-time – one of them being the Anova Precision Cooker, a portable/affordable sous vide device which will take the humblest piece of fauna or flora and slow-stew it in its own juices while you spend the day lawn-bowling or Occupying Park Avenue. I turned a lowly slab of flat-iron steak into a faux-let mignon after eight hours of Ziplocked bathing at a mellow 132 degrees Fahrenheit. Clamp the Anova to the side of a deep pot of water, set the desired doneness and then just walk away, Renee. Hurrah! -- molecular gastronomy for the rest of us. (http://anovaculinary.com/products/; $179.00)
Although advances in kitchen science will turn sow's ears into silk cravats nowadays, holiday dinners are best when sourced from artisanal producers. I tried a Diestel American Heirloom turkey over Thanksgiving, and was impressed by its rich and intense flavor, especially compared to a bargain bin supermarket gobbler. And Heritage Foods USA does an equally good job with pork, beef, lamb and even goat and bison. The Akaushi/Angus ribeyes are beautifully marbled and finish with a surprising tang. They cost more than what you can hunt down at the chain stores, but you won't need a sous-vide machine to amp up the juiciness or flavor profile. (http://diestelturkey.com/; $4.99 per lb.; http://heritagefoodsusa.com/; various prices)