Gadget Lust: Smart Gifts for Smart Santas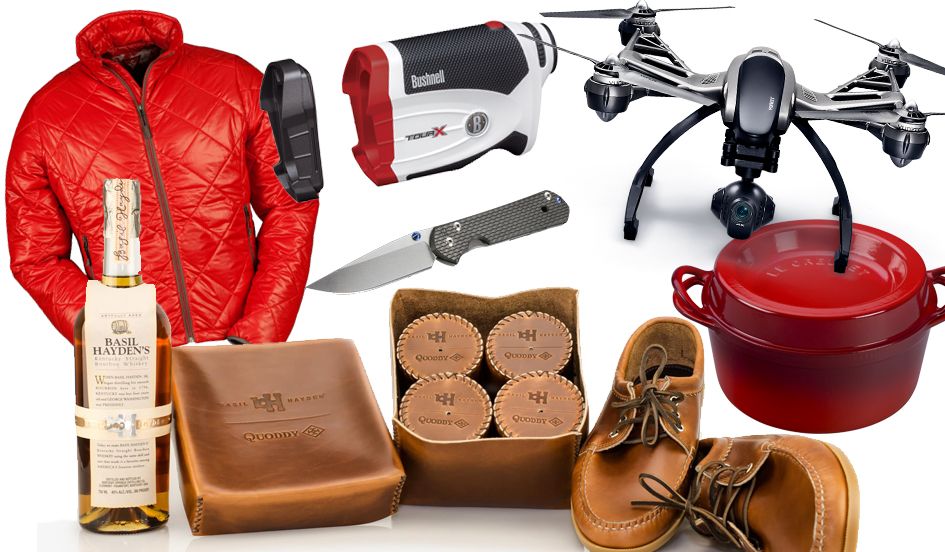 Updated | Is it at all sensible that we celebrate the spiritual impulse by succumbing to materialism in all of its garish glory? What in the name of Zoroaster does trolling the web for bargains have to do with salvation, grace or fellow-feeling? But why be a Scrooge when shopping is such a fine jolt to an ailing economy? Herewith, a short list of gift suggestions for those dear souls who have been just slightly well-behaved this past calendar year.
Yuneec Typhoon 4K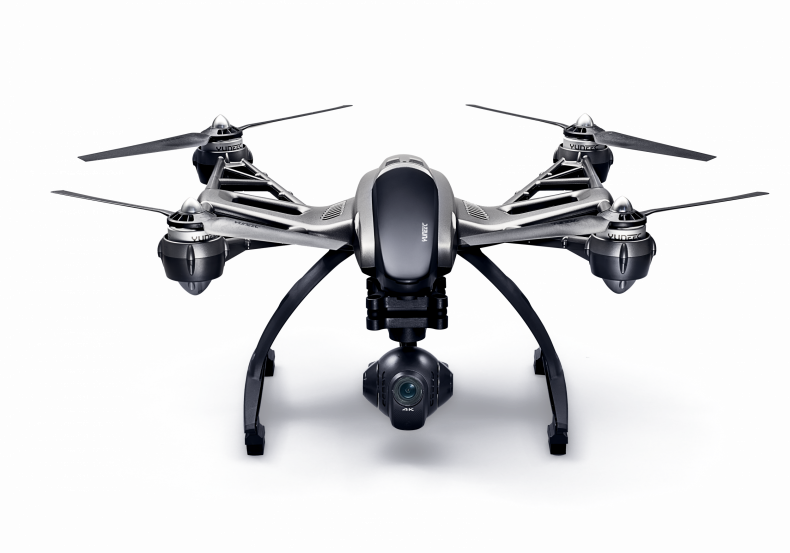 Unfortunately, we are prevented from using the tired cliché "this is not your Uncle's drone," given that your dear Uncle Ned was probably flying kites in his day, and not shooting footage of the widow next door sunning herself. With a 4K Ultra HD camera attached, and an innovative "Follow Me" software that tracks you like a hound dog with every step you take, the Typhoon 4k will turn you into an airborne Fellini in no time. Comes with a touch-screen Android device built into the controller, so no smartphone is required to monitor the video feed. Also has an indispensable "No-Fly Zone" feature that makes sure the FAA doesn't confiscate your shiny Xmas present for flying too high or too near an airport. You've been warned.
$1,299 http://www.yuneec.com/products
Bud Light Bud E-Fridge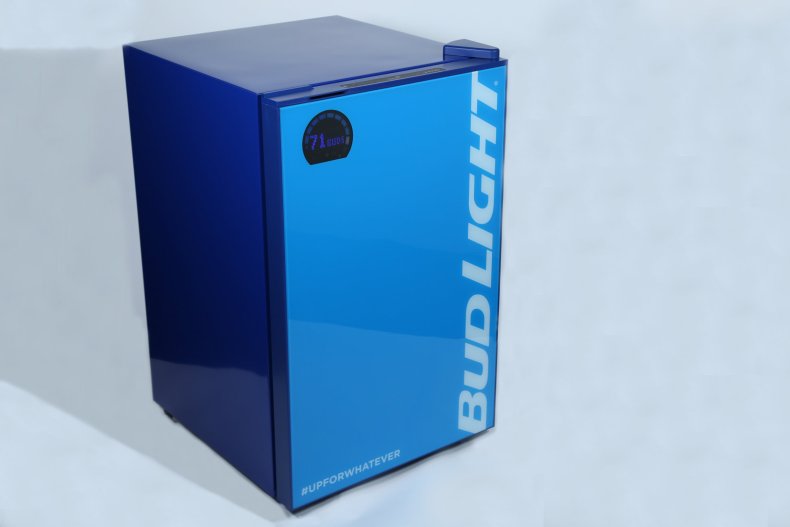 Admittedly, this is a gift idea for only the manliest of man-caves: a wired beer locker that melds digital technology with analog pastimes like swilling cold brew on game-day. Fill the fridge with 78 Bud Light (official beer of the NFL) cans and bottles, download the app (Android or iOS) and then keep track of temperature, inventory and even game-day weather forecasts. Best of all: Once conversant with your home Wi-Fi, this hi-tech icebox will play appropriate victory songs when your beloved team crosses the goal-line! As a Detroit Lions fan, mine has been rather silent this season but that's not the fridge's fault.
$299 http://www.budlight.com/e-fridge.html
Chris Reeve Small Carbon Fiber Sebanza 21–Insingo Blade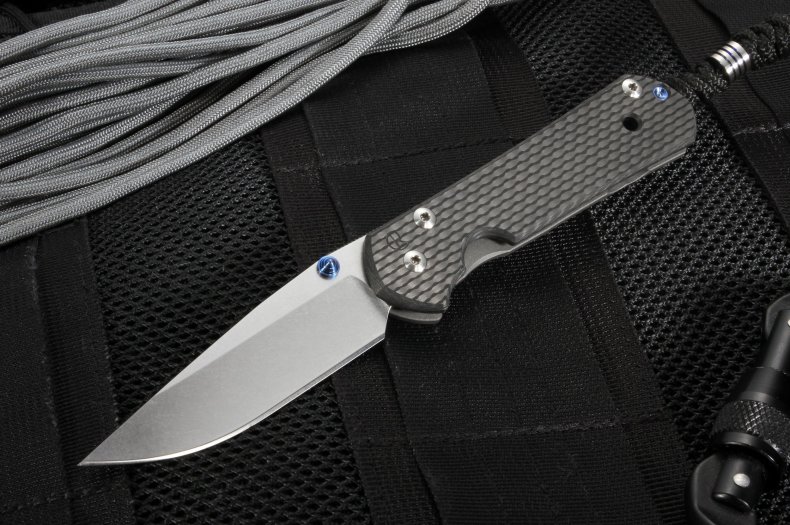 Mind you, I am not your classic outdoorsy type, but I could probably last a couple of days on Naked and Afraid with one of these knives tucked away in my Davy Crockett lunchbox. One could cut oneself just looking at the 3" stainless steel blade, handsomely housed in a blasted titanium handle that feels light to the touch, yet is sturdy as a sledgehammer. The blade folds snugly into the handle and snaps into place securely via a frame-lock mechanism. Start skinning that squirrel for holiday supper!
$395 http://www.knifeart.com/smcarbonfiber.html
Bushnell Tour X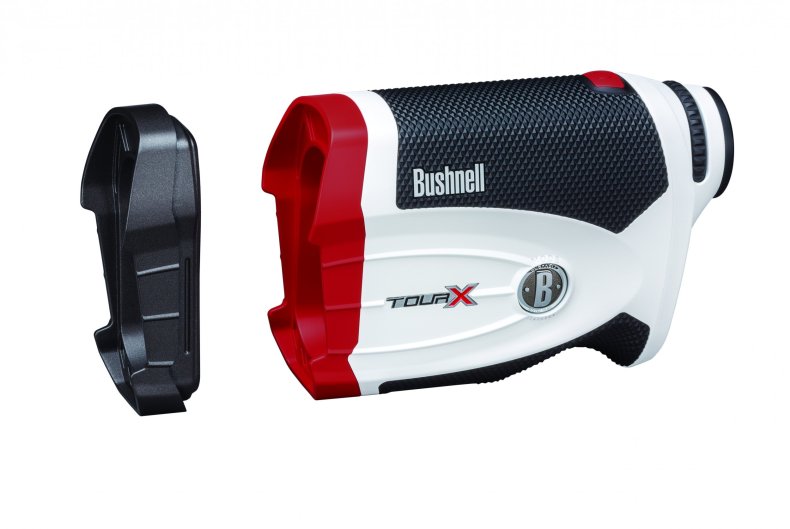 Technology has transformed the game of golf for the better, especially when it comes to digital caddies like the Tour X laser rangefinder, which not only reads raw yardage but calculates the degree of slope between you and the flagstick. Better yet, when the laser sights the pin, it actually vibrates slightly, letting you know you've locked in our your target. It is accurate to within 18 inches, and can measure distances between 5 and 1,300 yards, which would amount to a par-10 hole, if such a thing existed. And it's legal for tournament play when the slope feature is disabled.
$499 http://bushnellgolf.com/Laser-Rangefinders/Tour-X
Basil Hayden Bourbon/Quoddy Shoes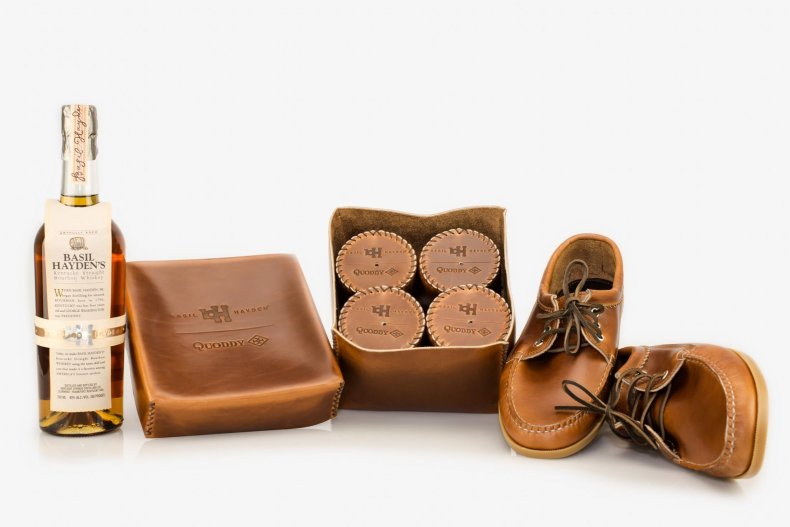 Admit it, the days of drinking quality bourbon in your bare feet are well behind you, or at least ought to be. Here's a high-class solution: A holiday gift set that includes a pair of hand-stitched, Horween-leather Quoddy moccasins and four glasses wrapped in the very same cowhide you will proudly wear on your feet. The hook? Those are custom-madedrinking shoes, compadre, not to be worn to PTA meetings or swap-meets. That's one very classy swipe of the debit card.
$399 https://huckberry.com/store/shop/basil-haydens-r-bourbon-holiday-shop
Le Creuset Moroccan Tagine; Cousances Doufeu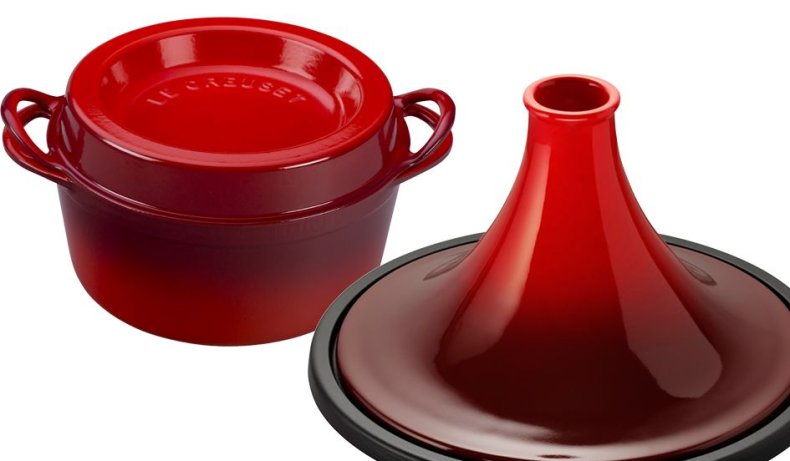 Even if you don't know the difference between pot-luck and pot-au-feu, the very presence of Le Creuset cookware in your kitchen earns you instant cred with your more discerning dinner guests. And imagine their astonishment when they see you slow-cooking a spicy, North African lamb dish in LC's cast-iron Tagine, resulting in amazingly moist results with very little tending. An even more eye-catching spectacle? The Doufeu (French for "gentle heat"), a cooking vessel with a concave lid that holds ice, which cools the steam from the cooking process and returns it in tiny droplets to the main course. Either one will endear you to your foodie friends forever. And the pretension factor? Priceless.
$200 http://www.lecreuset.com/moroccan-tagine
SCOTTeVest Puffer Jacket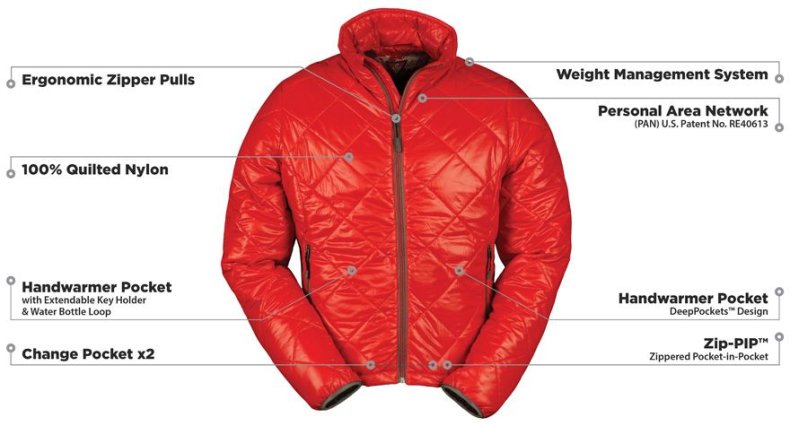 Behold, a quantum update on the much-maligned pocket protector, which in retrospect might have been the first instance of "wearable tech." The "e" in SCOTTEeVest refers to all of your digital doodads, from smartphones to cameras and even the iPad Mini—all of which fit in one of the garment's 19 pockets, with room left over for sunglasses, memory cards and travel documents. There's even a channel to thread your earbuds through to avoid tangles. All that in a lightweight jacket that actually keeps you warm in wintry weather. Tech the halls with boughs of holly.
$190 http://www.scottevest.com/v3_store/New_Puffer_Jacket.shtml
Kicker Amphitheater BT2 Speaker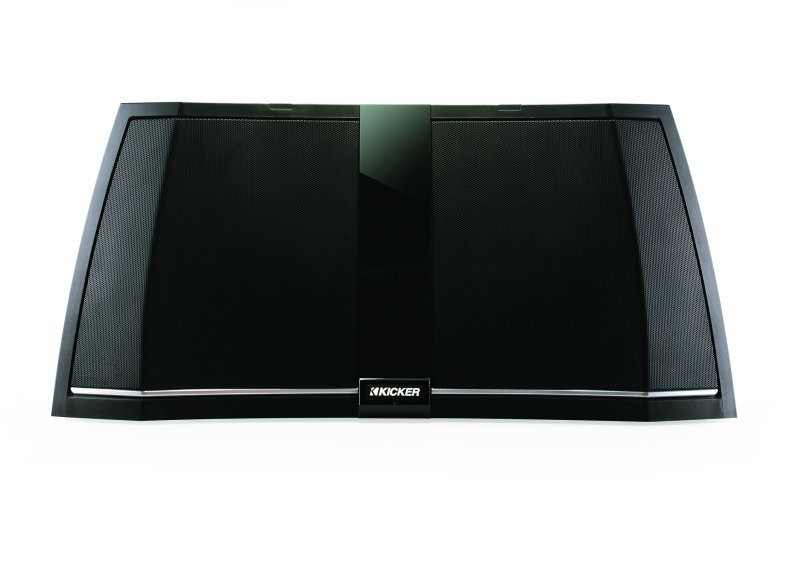 The company name is wholly appropriate—this mother-scratcher kicks serious butt when it comes to making your smartphone sound as brawny as it is brainy. Armed with a 6-by-6-inch bass reflex subwoofer and four other tweeters and woofers, the 50-watt Amphitheater is 10 pounds worth of handsomely noisy furniture, with a boomy low end and shimmery treble. A USB port charges devices and a downloadable app lets you customize EQ settings and even share your playlist on Facebook. A stereo mini-jack is available for you Luddite wire-warts, Bluetooth for the rest of us.
$149.95 http://www.kicker.com/amphitheater-bluetooth-speaker-2
Correction: This article originally incorrectly stated that the Basil Hayden gift set comes with a bottle of bourbon. It does not.