Gadget Lust: Spring Round-up!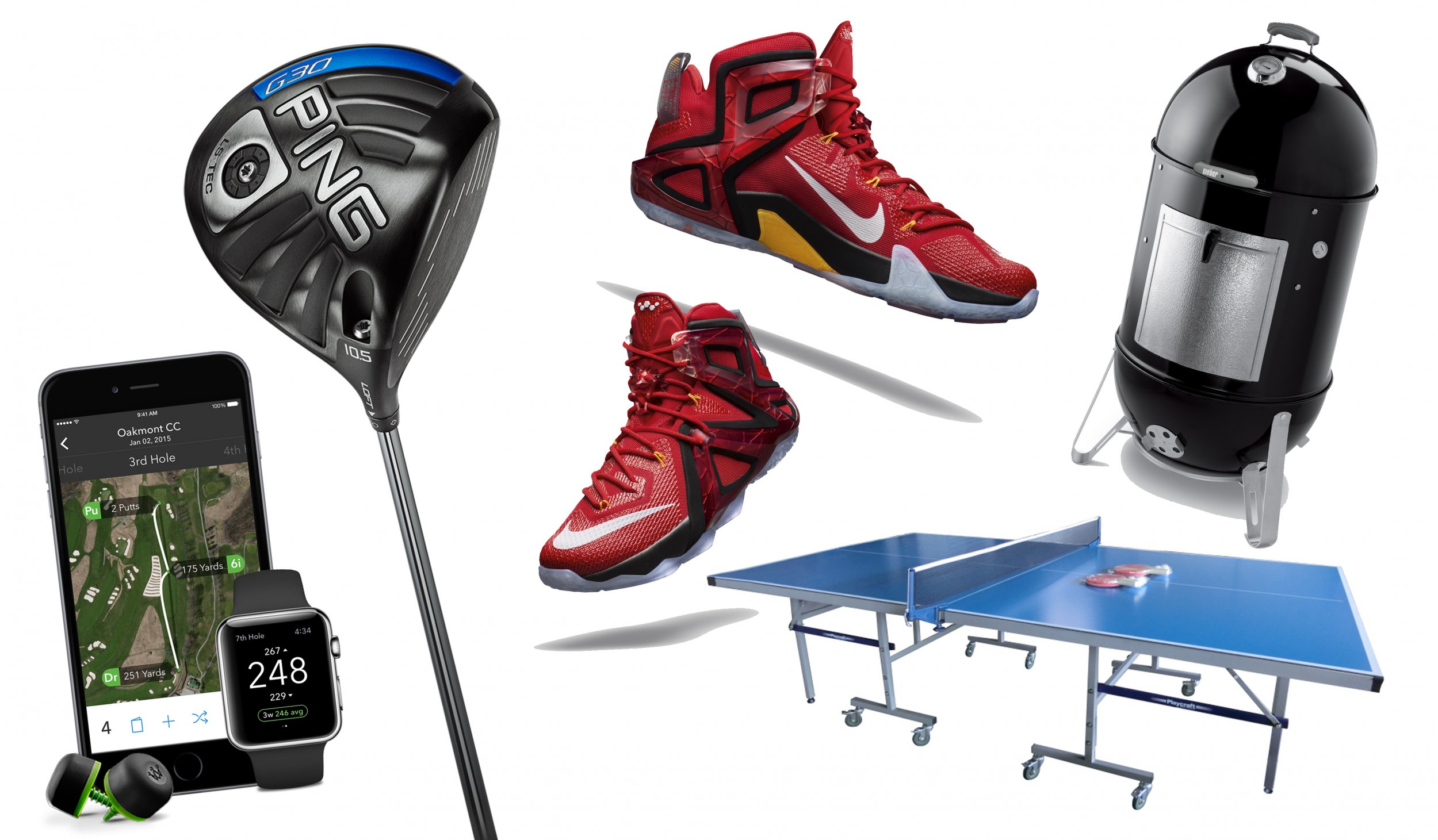 Warmer weather is a cue from the cosmos to kick off the cobwebs, don the old Chuck Taylors and get your winter-weary tail-feathers a-twitching. Shoot hoops, squeeze in nine holes of rusty golf—hey, even a game of Scrabble qualifies as sport if your rack-to-board move is done with exceeding flair.
As a lad, I only went in for games I saw oversized men playing on TV and sneered at parlor fluff like "ping-pong," which looked to me like tennis for asthmatics or tiny folks. Then table tennis competition hit the Olympics in 1988 and I went eyes wide open: Finer motor control or better hand-eye linkage had never been seen on the small screen. These cats were indeed "as fast as lightning," as Carl Douglas once sang so observantly in Kung Fu Fighting.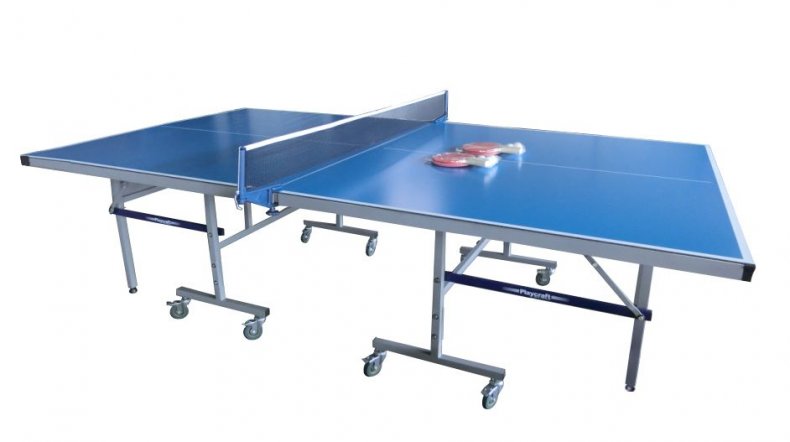 So yes, I confess, I've gone Full Booshie and installed an outdoor Playcraft Extera table tennis rig in my backyard, and find the game a fine way to Zen-out after supper. Setting up the sturdy aluminum rig was little challenge despite its bulk; it has a blue, UV-resistant top that folds up neatly for solo practice sessions, and it rolls around on casters if you want to change the mise en scéne. Best of all? It's a wallflower magnet—your most retiring guests will go all John McEnroe on you if you don't watch out (around $700 online).
Converse All Stars were my go-to adolescent basketball shoes, but have since been co-opted by droll hipsters in pre-torn jeans and meticulously messy hairdos. Not to fret—Nike's come out with some trumped-up kicks that will be the envy of the half-court hooligans you deign to consort with. Warning: Better bring mad skillz if you don the LeBron 12 Elite basketball shoes, or be ready to slip into a nicely steamed hot dog bun. You've been warned.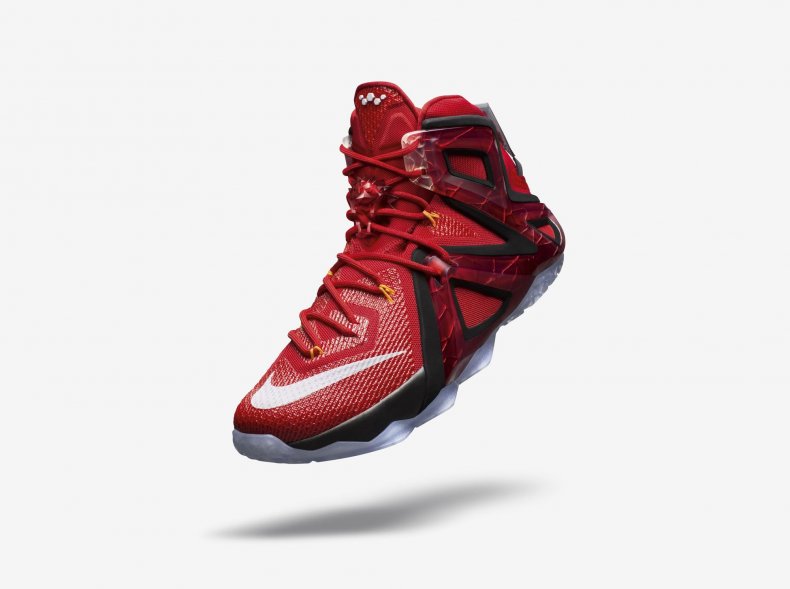 These high-tops are engineered for battle but sculpted for style, support the heel and midfoot with equal comfort, and feel incredibly stable. Air cushion "Zoom" units on the sole enable quick cutting and explosive drives, but I wouldn't know—I prefer to camp out on the perimeter and launch leisurely triples. For those of you who like to risk life and limb for two points at the rack, these are your dream shoes, young sons ($274.99).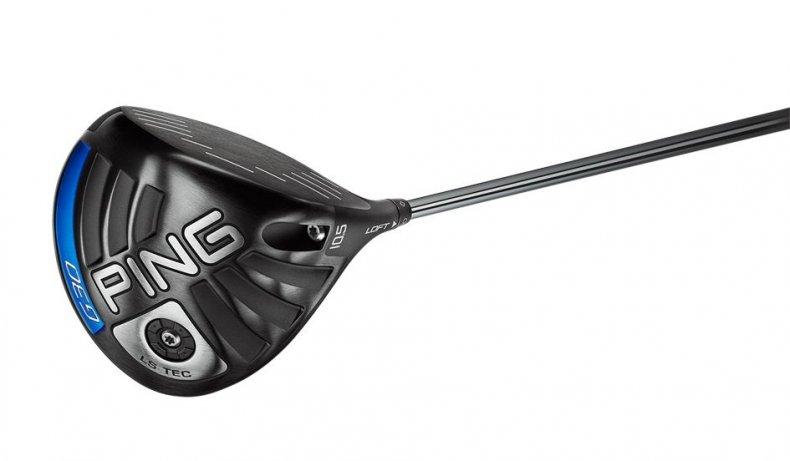 To the turf—the new G30 LS Tec from Ping is the latest in a breed of drivers made for distance-hungry brutes like myself. Take a hint from golf coach to the stars Hank Haney, who says: "Swing faster, not harder." The G30's secret sauce is a "Low-Spin Technology" that increases MOI (moment of inertia) but reduces unwanted spin, resulting in added yardage and better accuracy. Aerodynamic drag is lessened by "turbulators" – angled ridges on the crown that Ping-man Bubba Watson calls "speed humps." All that and adjustable loft (plus/minus one degree) make this big stick one of the season's best new entries ($385).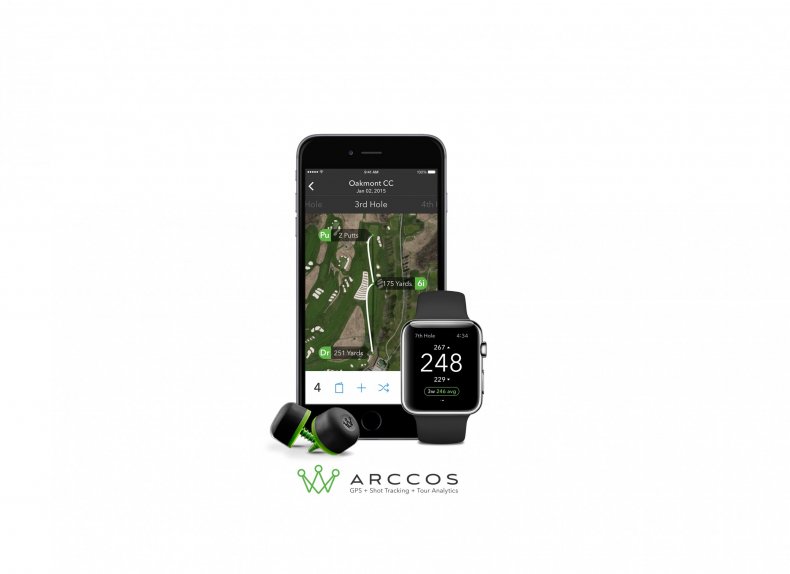 While you're swinging away on the first tee with your teeth clenched and your eyes closed, get with the digital 21st century and retrofit your golf clubs with Arccos, a genius gizmo that screws into the top of each shaft and Bluetooths critical data on your game to an iPhone app. Setup takes a wee five minutes, at which point you've got yourself a game-improvement tool that measures how long you've hit each club, keeps score and GPS's distances to hazards and flagsticks. Might seem like techno-overkill at first, but more data means better choices in a game ruled by those who know their swings better than they know their wife and kids. Hey, good golf takes time, like high-end hooch. Give a playa a break ($399)!
Pitching ace Walter Johnson warned opposing hitters that "you can't hit what you can't see"—as true of The Big Train's heater as it is of a 1.680-inch-diameter golf ball glaring in the noonday sun. My soul-wrenching dilemma? Keep the tinted lenses on while hitting, or sight the wee orb better with the unfettered naked eye?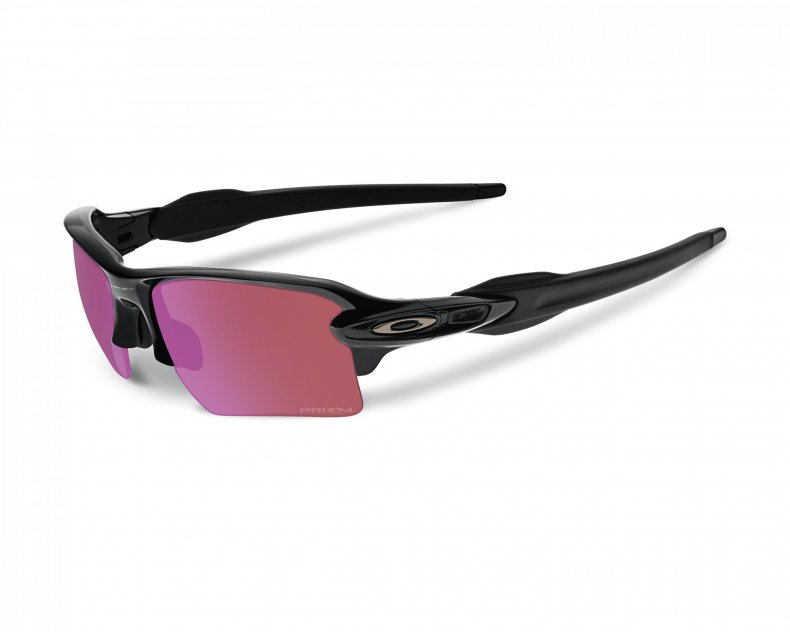 Glory be, such are the questions they stay up late at Oakley trying to answer, recent result being their Prizm Golf Flak 2.0 XL sunglasses, a mega-merger of superfly style and superior optics. Wrap-around lenses are Hi-Def (what ain't nowadays?), emphasize colors that enhance detail-sensitivity (who knew?) and can withstand most any kind of projectile assault short of a sharply struck three-metal, golf gods forbid! The look is more George Jetson than country club—of which I heartily approve. Golf needs a little punk attitude and flash now that Tiger's gone easy-listening on us. I liked him better as golf's version of Ozzy Osbourne, eating birdies instead of birds, of course. ($170)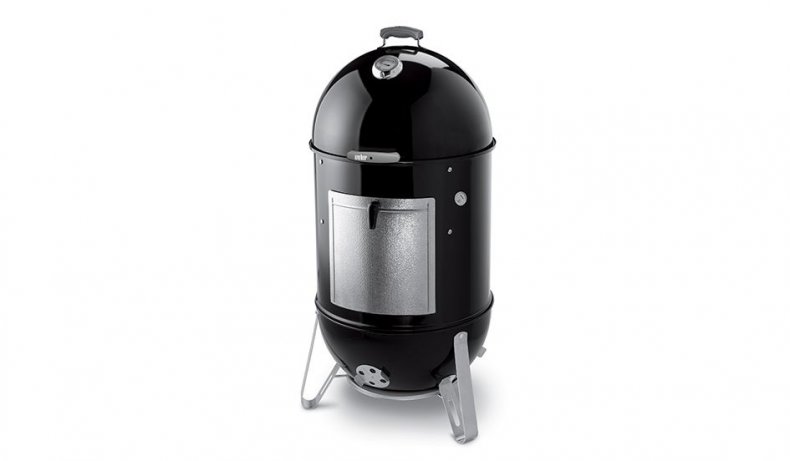 I don't know about you, but all of this sports talk makes me hungry for red meat, and how better to prepare it than in low-and-slow-motion via Weber's Smokey Mountain Cooker? Made in models from 14 inches to 22 inches in diameter, this charcoal-fired silo will turn a pedestrian pork shoulder into a prince among pigs if you spice-rub it kindly and keep the temperature at around 250 degrees. Add pre-soaked wood chips of choice and fine-tune the heat with adjustable vents and a built-in thermometer. Porcelain-enameled steel and nickel-plated cooking grates ensure the unit's long life, though your own may be in jeopardy unless you smoke a salmon on alternate weekends ($399).