Gaia GPS Headed to Google's Android Auto In-Vehicle Operating System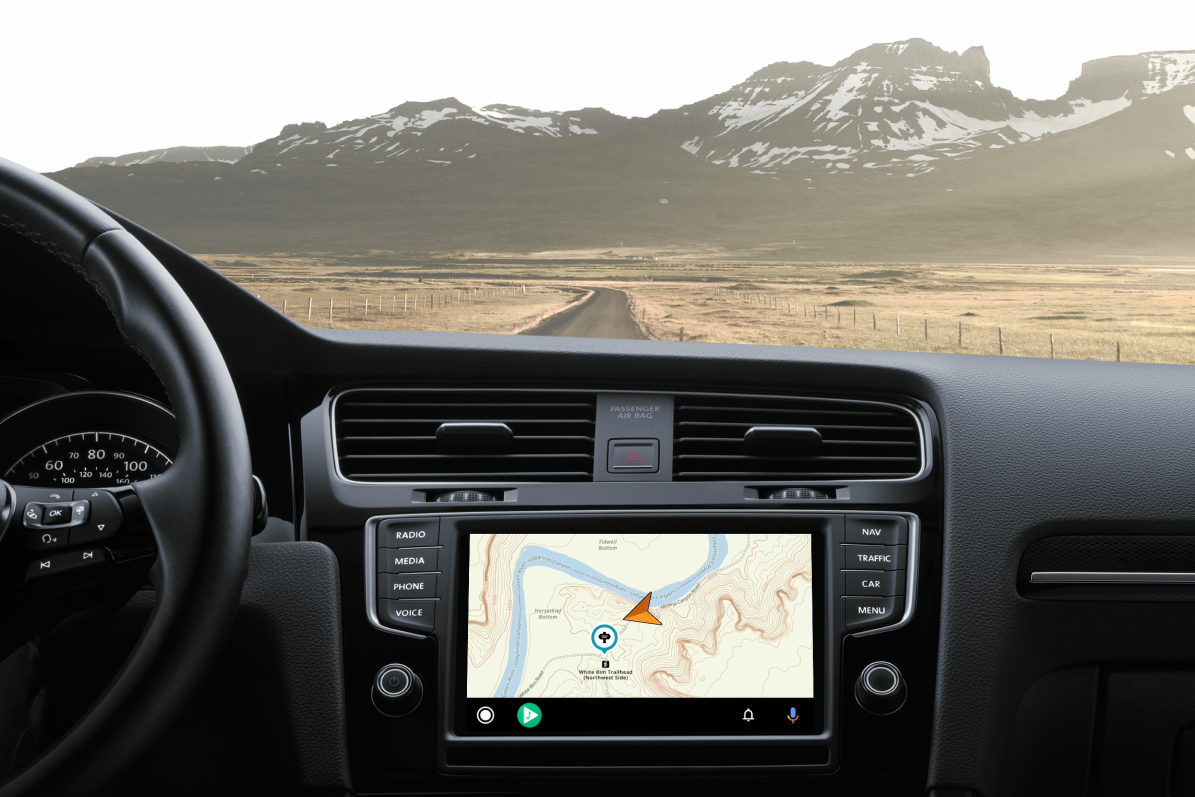 Gaia GPS is launching compatibility with Android Auto, Google's in-vehicle operating system, making the Outside, Inc. company the first backcountry navigation app built for the service. Android Auto technology backs some of the most widely available infotainment systems in the auto industry.
The partnership allows users to access any available Gaia GPS map and display it on their vehicle's infotainment screen. Maps like satellite, Gaia Topo, Nat Geo Trails Illustrated, MUVM and more can be pulled up online or offline with turn-by-turn directions.
Gaia GPS allows drivers to be able to locate themselves off the grid away from cell service with directions on backroads, a feature not available on Google or Apple Maps. Users will then be able to transition to using the app on foot, continuing with the ability to navigate and identify landmarks.
By providing users with offroad and overland maps, Gaia GPS informs users on seasonal restrictions and closures on trails, public and private land designations, precipitation and wildfire forecasts and topographical maps from the U.S. Geological Survey and U.S. Forest Service.
Overland vehicle drivers will be able to see these maps safely on their head-up device rather than having to reference a zoomed-in view of their phone or tablet while driving.
"The Gaia GPS development team took to the trails navigating backroads to thoroughly develop and test all of Android Auto's new features and capabilities," software engineer and Android Auto project lead Sasha Heinen said in a press release. "We can't wait for users to do the same."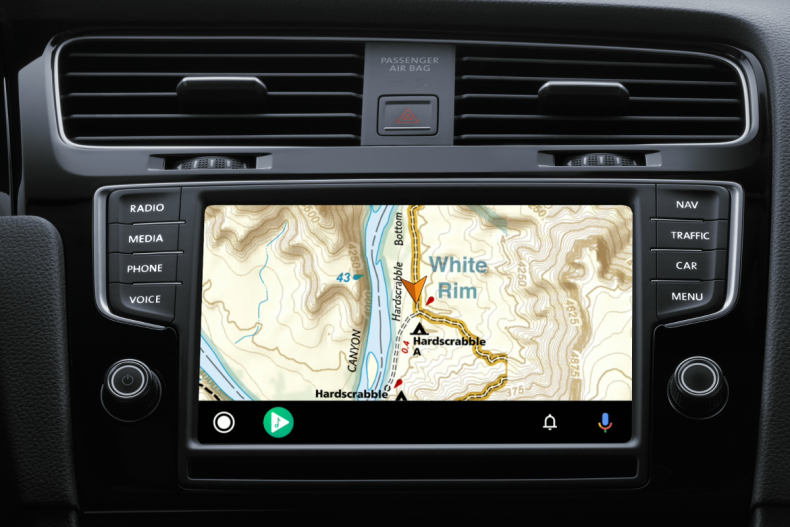 Android Auto has already enabled users to find routes on Google Maps or other map applications and receive real-time alerts, with Gaia GPS now bridging the gap for offline capability.
The move follows the app's release of its compatibility with Apple CarPlay in February 2020.
Originally started as an outdoor search website, Gaia GPS was acquired by Outside Interactive, Inc. in 2021.
Two years ago, Ford announced its Satnav Breadcrumbs feature for its Ranger line, which enables drivers to navigate their way back to established roads after veering into unfamiliar terrain utilizing its SYNC 3 operating system. When enabled, the feature drops a virtual pin every second that a driver is off-road, offering them a map back to their starting position.
The Gaia app remains available to all Android Auto and Apple CarPlay users.