Gal Gadot has conceded that her star-studded and heavily ridiculed rendition of "Imagine" she released at the beginning of the COVID-19 pandemic was "in poor taste."
The Wonder Woman actress opened up about the stunt from March 2020 in which she collaborated with a host of A-listers in a misguided attempt to encourage morale and positivity as widespread lockdowns began all over the world.
Joined by Kristen Wiig, Natalie Portman, Will Ferrell, Zoë Kravitz, Natalie Portman and Jamie Dornan, each celebrity awkwardly singing a different line from the inspirational 1971 John Lennon song.
However, certain phrases from the song, such as "imagine no possessions" sung by these mega-rich celebrities from their mansions did not go down well.
The clip itself has been viewed over 10 million times and has been widely regarded as completely tone deaf and just downright cringeworthy.
"We are in this together, we will get through it together," Gadot captioned the original post as many people's plight with coronavirus was only just beginning.
Now the 36-year-old Israeli actress has admitted her misstep and said the criticism she and the other celebrities received for the stunt was deserved.
Gadot said that the timing of the video's release was the main problem but that she had "pure intentions."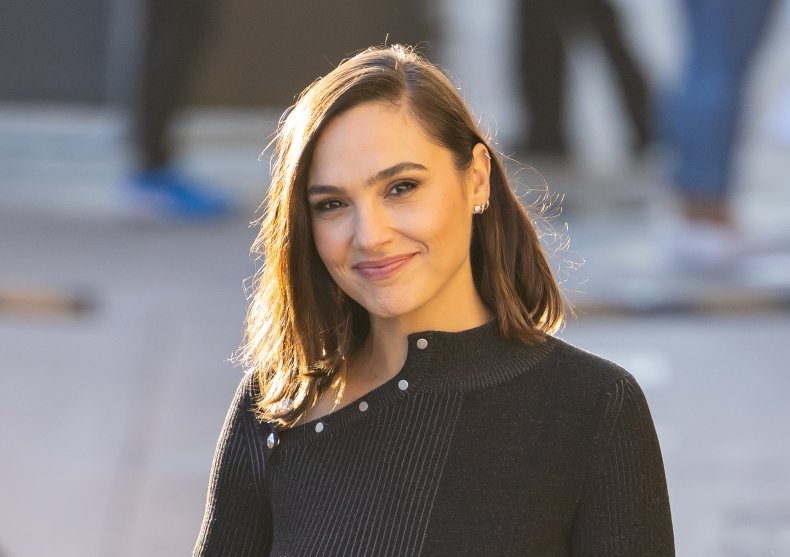 "The pandemic was in Europe and Israel before it came [to the U.S.] in the same way," Gadot said in an interview with InStyle Magazine.
"I was seeing where everything was headed. But [the video] was premature. It wasn't the right timing, and it wasn't the right thing. It was in poor taste."
She added: "All pure intentions, but sometimes you don't hit the bullseye."
The actress' latest comments on the "Imagine" fiasco show a change of heart from when she last discussed it with the media.
Speaking to Vanity Fair in October 2020, she remained somewhat unapologetic, telling the magazine she simply tried to do a "good deed."
"Sometimes, you know, you try and do a good deed and it's just not the right good deed," she said. "I had nothing but good intentions and it came from the best place, and I just wanted to send light and love to the world."
She continued: "I started with a few friends, and then I spoke to Kristen [Wiig].
"Kristen is like the mayor of Hollywood. Everyone loves her, and she brought a bunch of people to the game. But yeah, I started it, and I can only say that I meant to do something good and pure, and it didn't transcend."