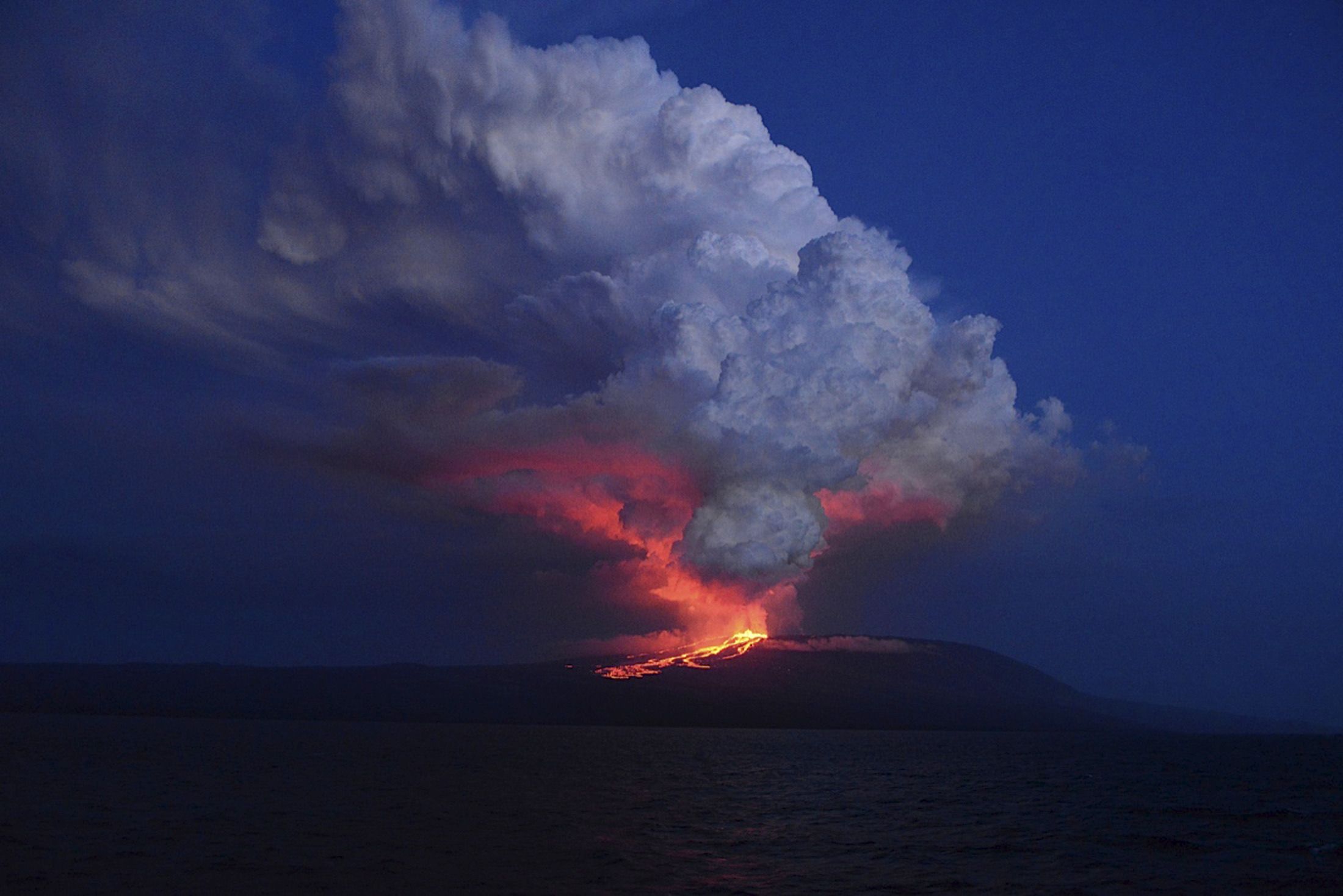 For the first time in 33 years, the Wolf volcano in the Galapagos Islands erupted, stoking fears that the event might have threatened the lives of many of the unique animals that call the area home. One particular species stands out: the world's only population of pink iguanas inhabits a small area on the slopes of this very volcano, on northern Isabela Island.
Isabela is a mostly uninhabited island that, along with the rest of the Galapagos, lies about 560 miles west of Ecuador in the Pacific Ocean. It's home to the incredible diversity of life that helped inform Charles Darwin's theories of evolution when he visited the area in 1835.
Luckily, it appears that the iguanas are not in any immediate danger. The Galapagos National Park released a statement that these pink animals, along with their cousins the yellow iguanas and Galapagos giant tortoises, are not "expected to be affected." The park reports that the lava is largely flowing onto the southeastern portion of the summit; the iguanas live on the northern flank of the volcano.
Scientists first identified the Galapagos pink land iguana (Conolophus marthae) as a unique species in 2009. There are thought to be only 192 mature adults, and the animal is considered critically endangered by the International Union for Conservation of Nature.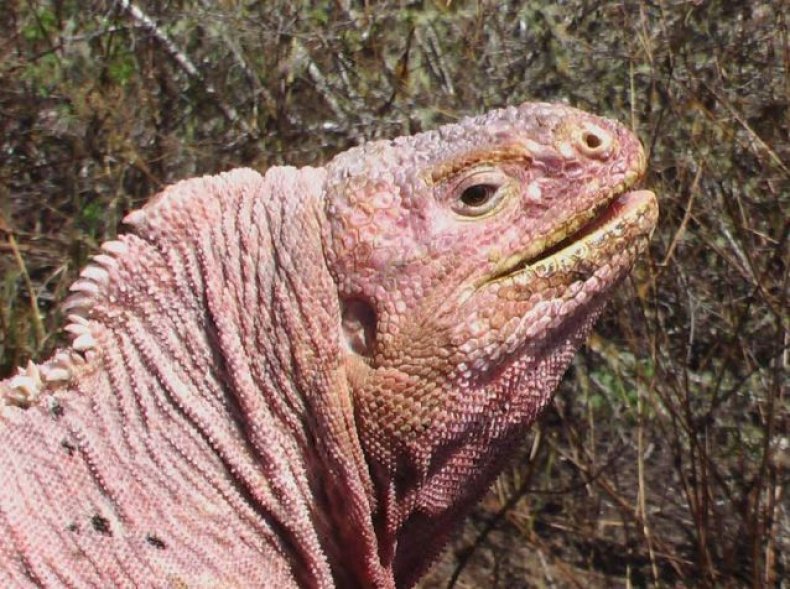 A park ranger first found the animal in 1986; at first, some thought that it was a land iguana suffering from a skin condition. But a search for more individuals and a genetic analysis of these animals led to a new species declaration in 2009 by Gabriele Gentile and Howard Snell, from the University of Rome Tor Vergata and the University of New Mexico, respectively.
The animal lives under the constant threat of volcanic activity, feral cats that have spread to the island and various parasites. Since the animal lives in a remote, uninhabited area of the Galapagos, it cannot be seen by tourists, but researchers are currently conducting work to better understand its biology.