Galaxy Digital CEO Mike Novogratz Calls Coinbase IPO Cryptocurrency's 'Netscape Moment'
Mike Novogratz, the CEO of Galaxy Digital, said on Wednesday that the Coinbase initial public offering, or IPO is the "Netscape moment" for cryptocurrencies.
While appearing on CNBC's Squawk Box, Novogratz discussed the Coinbase IPO, which allows Wall Street investors to buy shares of the cryptocurrency trading application.
When asked if the Coinbase listing has an impact on the price of Bitcoin, Novogratz said, "step back and let's not miss the big picture. This is like the Netscape moment for the cryptocurrency economy."
"Remember Netscape in 1995, four years before we had this crazy frenzy, basically signaled the beginning of the internet age," Novogratz said. "This is a really important day for the whole crypto world. This is saying, 'This is an asset class, and it's an asset class that's here to stay.'"
Novogratz went on to state that now that Coinbase will be listed on traditional stock markets, "Institutions are going to come flooding into this space."
"Coinbase is the first big marquee equity that mutual funds are going to say, 'Hey I can make my statement in crypto this way,' and so I just think you don't want to miss, by looking at the small technicals of what happens today, kind of the magnitude of the moment," Novogratz added.
Novogratz's comments on Coinbase and Netscape suggest that he believes today's IPO will prompt a surge in the cryptocurrency world, in similar ways that Netscape led to the arrival of the internet and allowed for more interconnectivity across websites.
Newsweek reached out to Galaxy Digital for comment from Novogratz but did not receive a response in time for publication.
Coinbase, which was founded in 2012, opened at a share price of $381 on the Nasdaq on Wednesday morning. Coinbase avoided the traditional IPO process and instead opened in a direct listing, which allowed employees and existing shareholders to immediately sell shares. The direct listing also means that the company isn't raising additional capital or issuing new shares, according to Fortune.
Just last week, Coinbase issued its estimated first quarter results, ending on March 31, which showed the company achieving a total revenue of approximately $1.8 billion. Coinbase also reported that it now has at least 56 million verified users.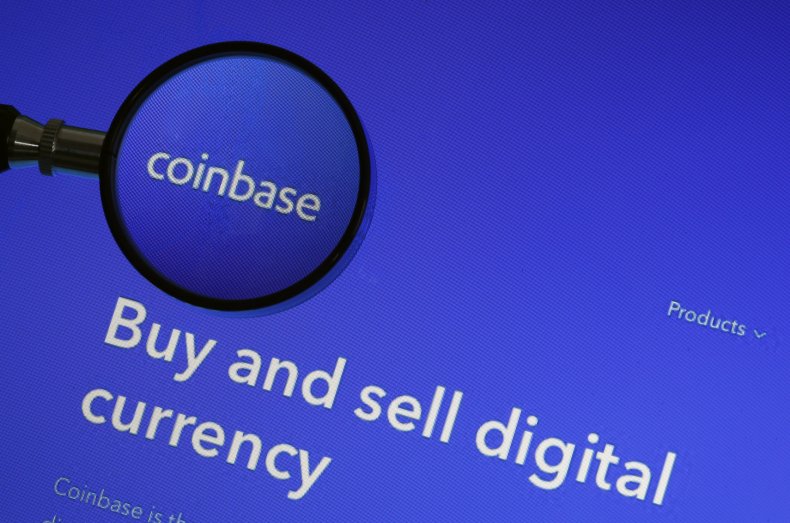 On Wednesday, Brian Armstrong, founder and CEO of Coinbase issued a statement on the company's IPO, writing, "Today's listing is a milestone, but it's not as important as every new day in front of us."
"Today Coinbase is listing on Nasdaq. A decade of work and so many people brought us here," Armstrong wrote. "Coinbase has an ambitious mission: to increase economic freedom in the world. Everyone deserves access to financial services that can help them build a better life for themselves and their families. We have a lot of hard work to do to make this a reality."
While Wall Street investors will now be able to buy shares of Coinbase, the application's users saw an increase in major cryptocurrencies, such as Bitcoin and Ethereum. Prices for Bitcoin reached a new all-time high on Wednesday of above $64,000 but has since moved down to around $62,000 at the time of publication.
Coinbase declined to comment on Novogratz's remarks.