Lawsuit Alleges That New Samsung Galaxy Note 9 Caught Fire Spontaneously
Barely a month after Samsung's CEO Koh Dong-jin promised consumers the batteries on the new Galaxy Note 9 are "safer than ever," an allegation that the phone caught fire was made in a lawsuit made public on Saturday.
A Long Island woman currently suing the smartphone maker said her brand new Galaxy Note 9, which retails for about $1,000, suddenly caught fire. Diane Chung said she was in a building elevator when she noticed her phone "became extremely hot" after use, according to the legal documents. Chung said the phone was in her purse when she "heard a whistling and screeching sound, and she noticed thick smoke."
While attempting to empty the contents of her bag, Chung said she burned her fingers when touching the Samsung phone, which had smoke coming out of it, according to the lawsuit. The phone didn't stop smoking until Chung was off the elevator and a person nearby grabbed the mobile device with a cloth and dunked it into a bucket of water, the suit alleges.
Calling the incident "traumatic," Chung is seeking unspecified damages and a restraining order preventing the furthering of Galaxy Note 9 sales, according to the lawsuit.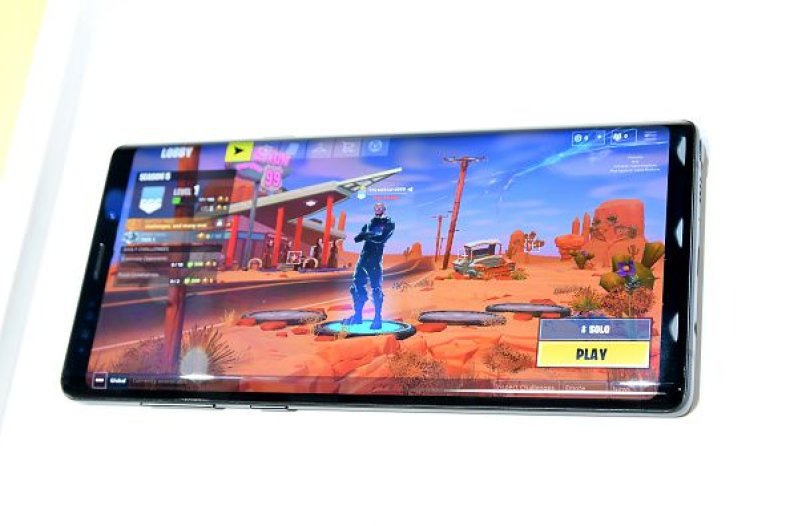 Samsung released a statement on Saturday claiming it had not received any "reports of similar incidents involving a Galaxy Note 9." The company is also conducting its own investigation of the matter.
The latest of the Samsung Galaxy products, the Note 9 released on August 24. Samsung execs guaranteed the mobile phone wouldn't have the batteries issues like the Galaxy Note 7 experienced.
"We've instituted a water-based carbon cooling system that is unique to Samsung, in addition to the eight-step safety check we created," Kate Beaumont, director of commercial strategy, product and planning at Samsung, told British publication Metro in August.
Samsung was forced to dump more than 2.5 million phones after continued reports of overheating and battery explosions in 2016. By October of that same year, sales of the Galaxy Note 7 were discontinued.
Samsung blamed the explosions on two separate problems with the phone's lithium-ion battery.