What Is Galentine's Day? The 'Parks and Rec' Episode Is Now an Unofficial Holiday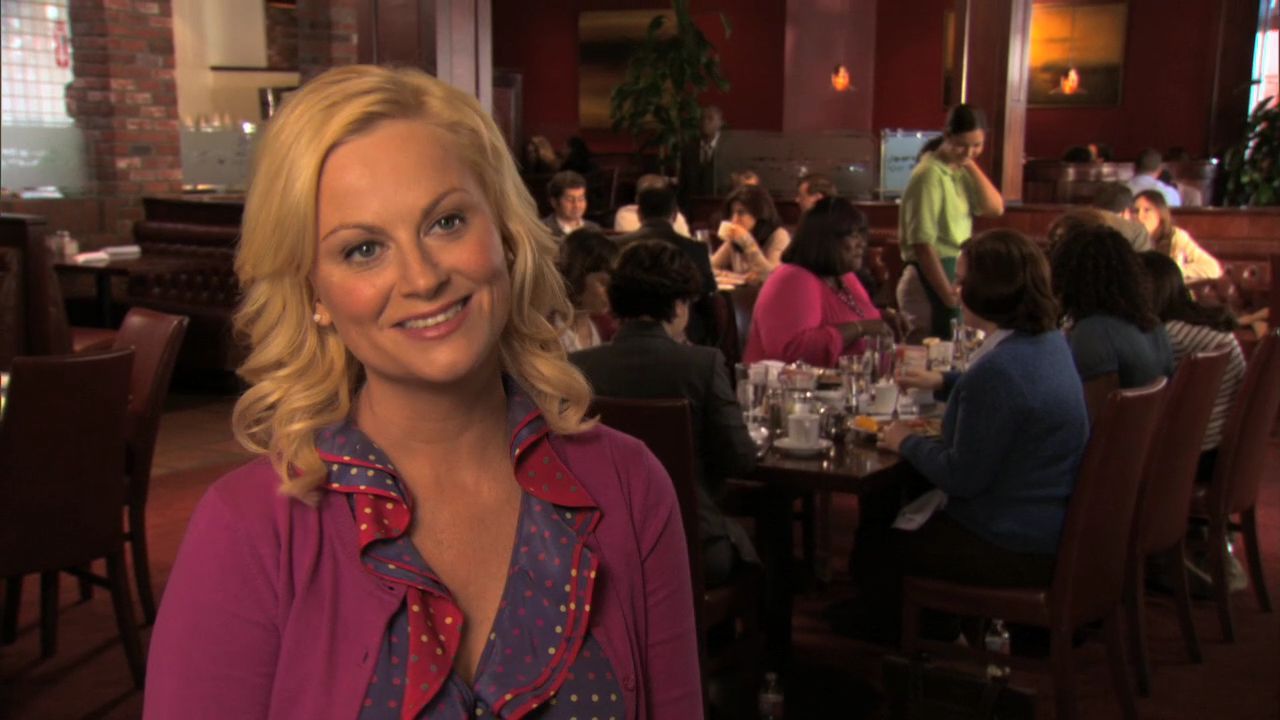 What's Galentine's Day? Oh, it's only the best day of the year—but it wasn't always.
On "Galentine's Day," women celebrate platonic friendships—typically with a brunch—on February 13 (the day before Valentine's Day). This ritual dates all the way back to 2010, when Season 2's 16th episode of Parks and Recreation aired.
In the words of Amy Poehler's emblematic character Leslie Knope, here's what Galentine's Day is: "Every February 13th, my lady friends and I leave our husbands and our boyfriends at home, and we just come and kick it, breakfast-style. Ladies celebrating ladies. It's like Lilith Fair, minus the angst. Plus frittatas."
In the episode, Leslie honors her favorite women: Ann Perkins (Rashida Jones), Donna Meagle (Retta), April Ludgate (Aubrey Plaza), Leslie's mom Marlene Griggs-Knope (Pamela Reed) and several random women that we never see again. Leslie bestows on them highly personalized, over-the-top presents, and treats them to a sugar-filled breakfast.
The episode—written by showrunner Mike Schur and directed by Ken Kwapis (The Sisterhood of the Traveling Pants, He's Just Not That into You) was a hit. It remains one of the most-watched Parks episodes of all time, with 4.98 million viewers at the time.
Sandra Gonzalez of Entertainment Weekly wrote, "The show managed to cram more character development into 22 minutes than I thought possible."
Fans latched onto the Galentine's Day concept, flooding Tumblr and Twitter with Leslie Knope GIFs every February 13. The show even brought the concept back for a second "Galentine's Day" episode in Season 6, right after Jones and Rob Lowe left the show.
Now, three years after Parks and Recreation went off the air, Galentine's Day has taken on a life of its own. Businesses from Krispy Kreme to the Smithsonian honor the day.
Look around, and you can probably find local Galentine's Day events in your city—like this Galentine's Day Guide to Love and Crystals at the Remedies Herb Shop in Brooklyn. You can even buy Galentine's Day cards at Target.
And so, a new unofficial holiday was born. (Notably, this is the second fake holiday created by an NBC sitcom—we all know Seinfeld fans who still get out their Festivus pole every December 23.)
In years past, Galentine's Day served as a much-needed reminder to people that romantic love isn't the only kind of love that deserves celebration. This year, however, a day devoted to female solidarity takes on new meaning in a post-#MeToo era. Gender activists are getting involved, such as the Women's Rights and Empowerment Network and Sexual Trauma Services, who hosted a Galentine's Day happy hour evening in Colombia, South Carolina on Monday.
A quick look at Tuesday's Twitter trends shows ladies across the world are celebrating ladies today. So follow the footsteps of Leslie Knope, and reach out to your platonic gals today. Save the romance and/or heartache for tomorrow.