Romance may top the agenda for couples on Valentine's Day, but before lovers get in the mood on Friday, gal pals all across the country will celebrate their friendships on Galentine's Day.
The unofficial holiday, which arrives on the eve of Valentine's Day, marks a time for women to celebrate and recognize the platonic relationships they share with their girlfriends. Although brunch and mimosas has been associated with Galentine's Day since it was introduced on a 2010 episode of Parks and Recreation, the main point of the day is for women to spend time with their closest friends and participate in the activities they enjoy the most.
Leslie Knope, the Pawnee, Indiana, bureaucrat played by show creator Amy Poehler, celebrated Galentine's Day in an episode titled after the holiday that aired during Season 2 of the series.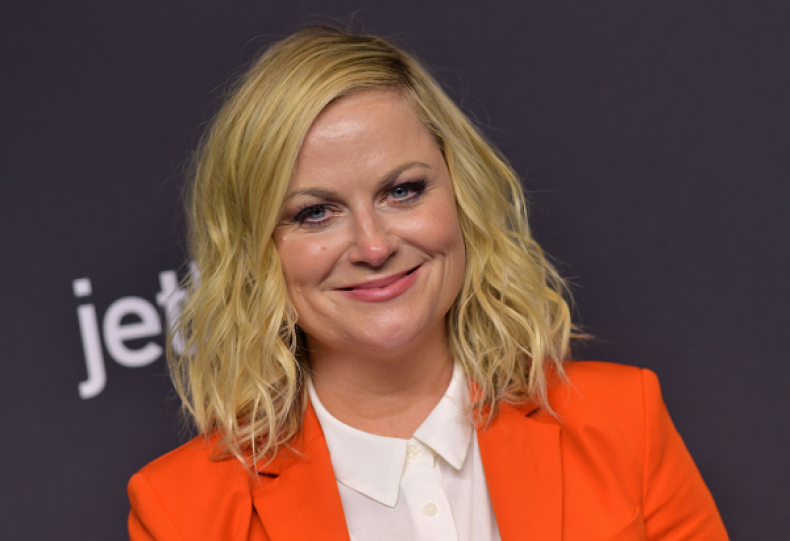 "Oh, it's only the best day of the year. Every February 13, my lady friends and I leave our husbands and our boyfriends at home, and we just come and kick it breakfast style. Ladies celebrating ladies. It's like Lilith Fair, minus the angst, plus frittatas," she explained.
"Galentine's Day" went on to become one of the series' most-watched episodes, receiving more than 4.98 million views when it first aired in 2010, and the made-up holiday became a series staple. Leslie and her friends celebrated Galentine's Day on two more occasions before the show ended in 2015.
In a Season 4 episode, titled, "Operation Ann," Leslie spent Galentine's Day playing matchmaker and set her best friend Ann (Rashida Jones) up with a date for Valentine's Day. The only problem is the suitor Leslie chose for her longtime buddy was Tom (Aziz Ansari), who's obsessive crush on Ann is a well-known annoyance for the nurse.
Galentine's Day was celebrated once again on the show during a Season 6 episode—also titled after the holiday—during which Leslie was forced to cope with spending her favorite day of the year without her best friend. Her attempts to find a replacement best friend for Ann, who moved at the end of Season 5, leads her to discover that she still has quite a few amazing friends right there at home.
In the years since Leslie first celebrated Galentine's Day on the show, the fictional holiday has become the informal counterpart of Valentine's Day and has become almost as commercialized as the main event. Retailers and brands across the U.S. have capitalized on the holiday by marketing gifts just for Galentine's Day while holding sales and shopping deals on female-friendly products in support of the fake holiday. Meanwhile, on social media, networks like Instagram and Twitter are flooded with memes, gifs and messages shared by women during the day.