What Is Galentine's Day? 'Parks and Recreation' Holiday Celebrated by 'Lady Friends' Long After Show's Ending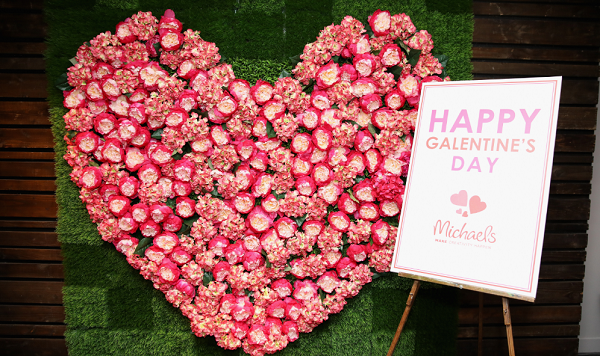 It's been nearly 10 years since Galentine's Day was first introduced to the masses, but it's still continuing. Well after Parks and Recreation's end, women gather with their best gal pals in the name of love, friendship, waffles and mimosas for the made-up holiday. This year will be no different when Galentine's Day rolls around once again on Wednesday, one day before Valentine's Day.
So what exactly is Galentine's Day and how did it come about?
It all started on a 2010 episode of Parks and Recreation when the unforgettably funny Leslie Knope, played by Amy Poehler, invited a group of her "lady friends" to brunch for a day of fun, food and sisterhood away from the whiny demands of men.
"Oh it's only the best day of the year. Every February 13, my lady friends and I leave our husbands and our boyfriends at home, and we just come kick it, breakfast-style," Leslie said. "Ladies celebrating ladies. It's like Lilith Fair, minus the angst. Plus frittatas."
The Season 2 episode was aptly titled, "Galentine's Day," and Leslie adorably gifted her friends mosaic tiles of their faces made from crushed bottles of their favorite diet sodas.
From there, the holiday sparked a life form of its own, leading women to recognize each February 13 as a day for celebrating the strong relationships they share with the women in their lives.
The holiday became such a hit with fans Parks and Recreation went on to acknowledge Galentine's Day a few more times before the series eventually ended in 2015. In addition to Season 2, Galentine's Day was celebrated on the show in Season 4—this time with Leslie gifting her friends needlepoint pillows with their faces on it.
Since Parks and Recreations ended after Season 7, women have continued to honor Leslie's tradition with their own Galentine's Day celebrations among friends, which led a number of companies to start offering promotions specifically for the holiday.
In honor of 2019 Galentine's Day, Groupon is offering a whole section of deals to help ladies "Show Your Squad Some Love" this year.