Ukrainians' Outlook on Life Getting Bleaker as Uneasy Ceasefire Continues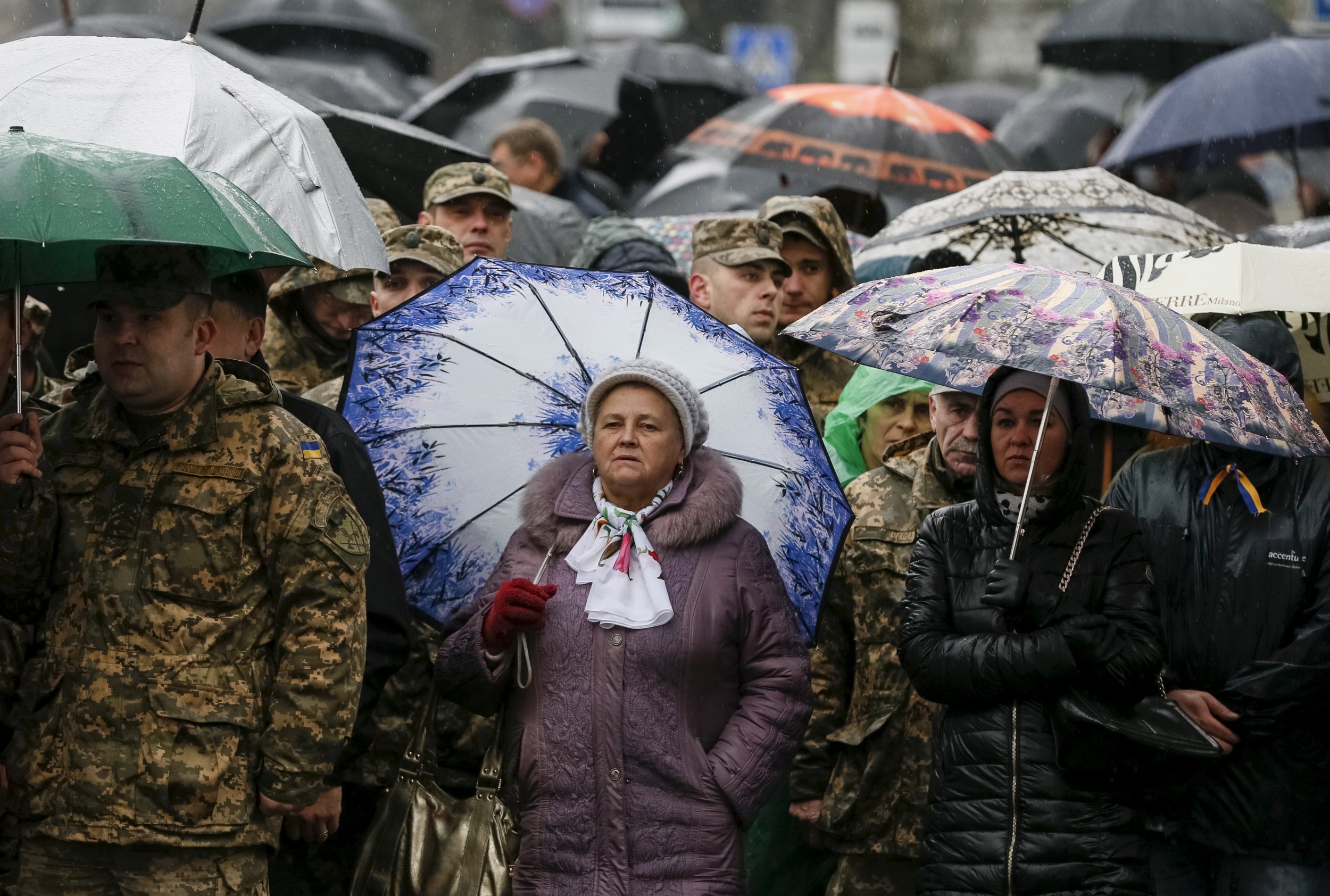 The quality of life in Ukraine fell to a record low in 2015, according to a recent poll by U.S. survey agency Gallup.
The economic crisis in Ukraine exacerbated by the still unresolved conflict in its eastern Luhansk and Donetsk regions, has prompted 79 percent of Ukrainians to consider themselves "poor" in 2015, up from 62 percent in 2014. Over the same time period the number of Ukrainian residents who consider themselves satisfied with their standard of living has dropped from 27 percent to 17 percent.
The poll was conducted in the form of face-to-face interviews of 1,000 adults, aged 15 and older, conducted between the months of July and August. According to Gallup the sample excludes around 10 percent of the population as the annexed peninsula of Crimea did not take part in the survey and the rebel-held areas in Luhansk and Donetsk regions were also not surveyed.
Swathes of land in the two regions have been held by pro-Russian rebels in response to the toppling of the pro-Russian government by pro-European protesters in early 2014. Apart from the eastern regions, Ukraine's Crimean peninsula was also hit by violence, with Russia annexing it and making it part of its own territory in March 2014.
Conflict-weary Ukrainians gave their lives in 2015 the worst Gallup rating on record for that country. On a ladder scale from 0 to 10, with 10 being the best possible life, Ukrainians on average rate their current lives at a 4.0. Ukrainians' optimism about the future also shrunk last year, with their ratings of their lives in five years time sinking to a new low of 5.2.
When asked about their present situation and their hopes for the future, only 9 percent of Ukrainians expressed views positive enough to make it into the top category of "thriving" in 2015. This is a huge drop compared with 2011 when more than twice that number (21 percent) were "thriving". This is the category out of three that those with the best outlook qualify for.
As the number of those "thriving" has plummeted, the number of those categorised as "suffering" has increased, reaching a high of 36 percent in 2015. According to Gallup this is the highest figure among the post-Soviet states.
Perhaps unsurprisingly, Ukrainians living furthest away from the Russian border and the heat of battle were the most content. Those in western Ukraine ranked the highest—4.6 out of 10, while those in southern Ukraine, caught between Crimea and the east, scored the lowest—3.2 out of 10.