Galveston Flooding Strands Carnival Cruise Passengers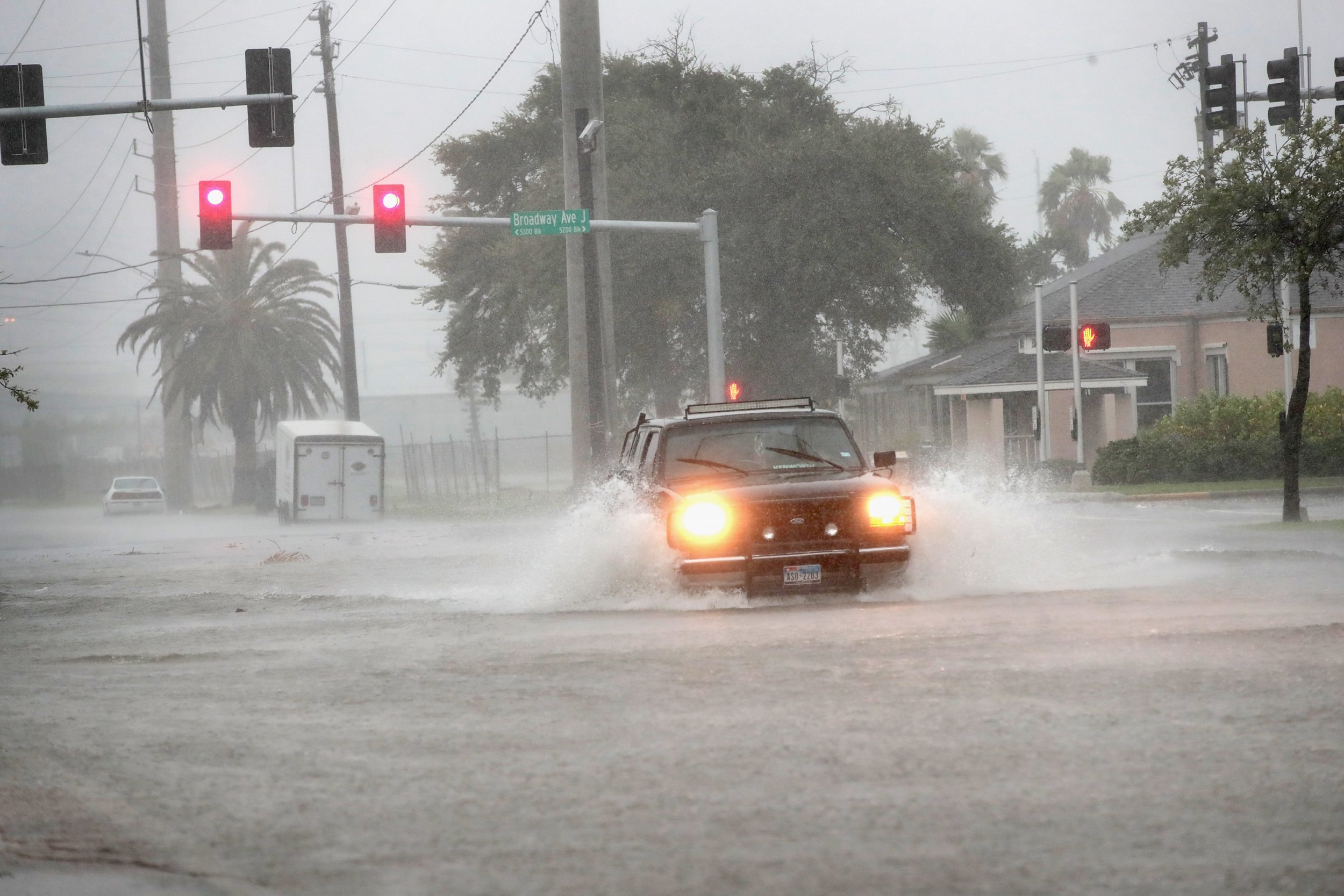 Massive rain caused flooding in Galveston, Texas, on Labor Day, and passengers coming to and from their Carnival Cruise ship found themselves in the middle of the water.
On Monday, parts of Galveston experienced four to six inches of rain as early morning storms moved along the Gulf Coast, according to KTRK. Businesses put sandbags in front of their doors to try to keep the water from damaging stores and High Island received over 10 inches of rain.
Among the people affected by the flooding were passengers on the Carnival Cruise Line, many of whom took to Twitter to express their frustration with the situation. Daniel Betancourt posted a photo of two people walking through the flooded streets with their bags and wondered why, if all the streets are flooded, the company couldn't provide shuttles.
Another passenger explained that they were trying to get to the cruise ship but since all the streets were flooded, the Twitter user wondered if the ship's departure time would be delayed until roads cleared.
Samantha Berezowsky, who docked in Galveston Monday morning, tweeted that she was kicked off the ship, as well as, kicked out of a parking lot during the torrential rain.
"They had to turn the ship around for another cruise and I guess that's more important than sending 3,000 people into a flood zone who may or may not make it to the highway," she added in a second tweet.
Newsweek reached out to the Carnival Cruise Line but did not receive a response in time for publication. The company did interact with its patrons on Twitter and responded to their criticism on the social media site.
"We are aware of flooding in the Galveston area. Port officials and our Fleet Operation Center in Miami are actively monitoring the situation as it pertains to today's Carnival Valor sailing," the standard message said. "In the event there is an update to today's sailing time, we will post it here."
A flood warning was issued for the area on Monday until 7:00 p.m. CDT, and the city of Galveston issued a list of impassable roads due to flooding on its website:
Avenue L, from 51st St. to 52nd St.
Harborside Dr. and 21st St.
Harborside Dr. from 51st to I-45
Saladia and Avenue R
325 51st.
61st from Seawall to Stewart Rd.
Downtown area: Between 19th St. and 25th St. and Harborside Dr. And Market St.
The city added that people should avoid driving because of the danger posed during the flood and encouraged them to stay off the roads until Tuesday.