What's the Point of Gambia Rejoining the Commonwealth?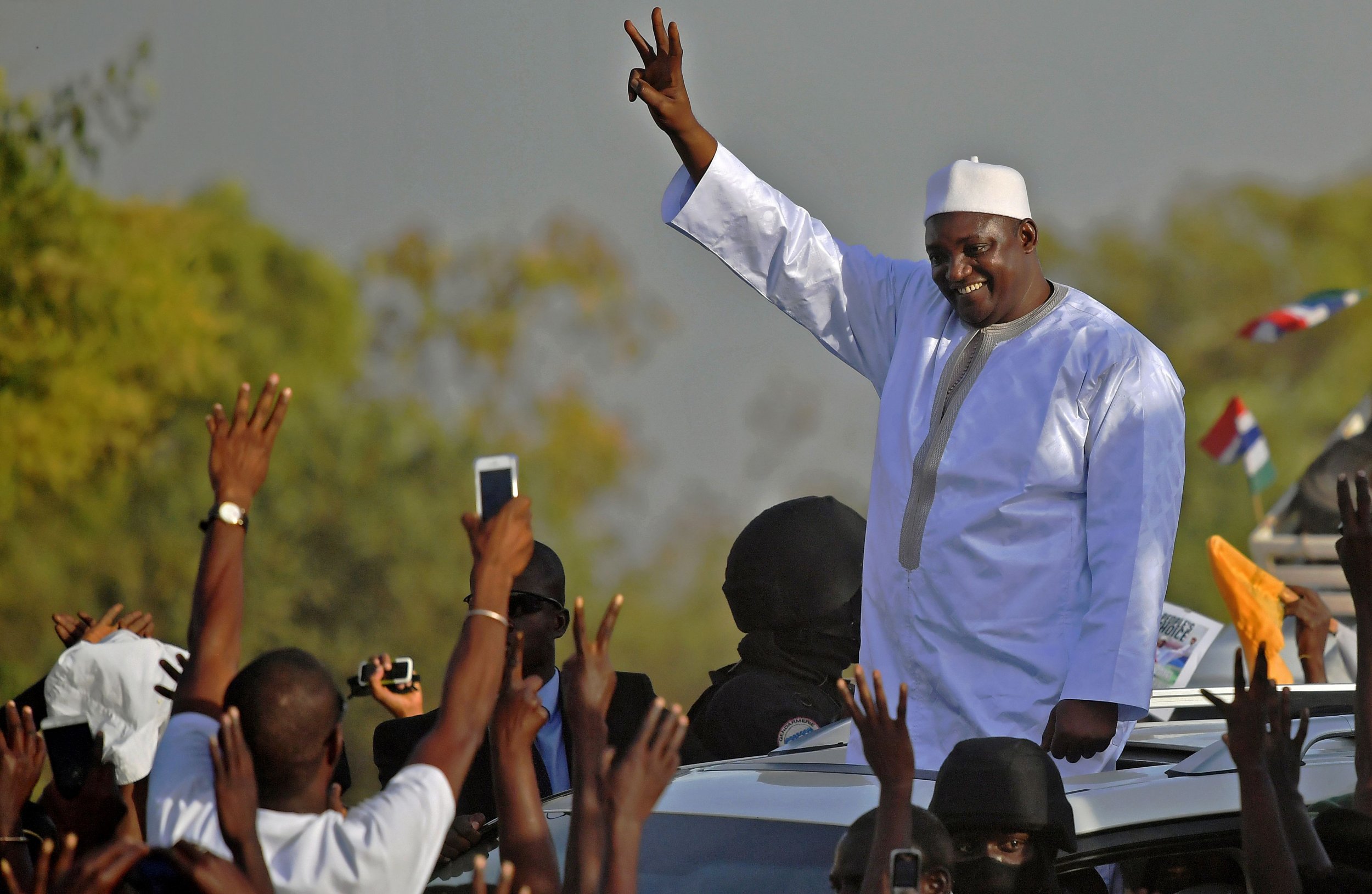 With a bluster that only he can muster, the British foreign secretary welcomed Gambia's desire to return to a venerable British institution on Tuesday.
During a visit to the capital Banjul at which he referred to the country's ex-president Yahya Jammeh as a "Jammeh dodger"—a reference to a British biscuit—Boris Johnson said that the British embassy in Gambia would soon become a High Commission "because the Gambia is going to be rejoining the Commonwealth."
A British colony until independence in 1965, the tiny West African country came out of the union in 2013 under Jammeh, who referred to it as a "neo-colonial institution." The decision raised concern in the U.K. and was part of a general anti-Western stance adopted by Jammeh, who in 2016 also withdrew Gambia from the International Criminal Court (ICC), which his then-information minister Sheriff Bojang described as an "international Caucasian court."
But Gambia's new president, Adama Barrow—who defeated Jammeh in the December 2016 election and returned to the country from neighboring Senegal in late January, after Jammeh delayed his exit from power—has pledged to return the country to international institutions, including the Commonwealth.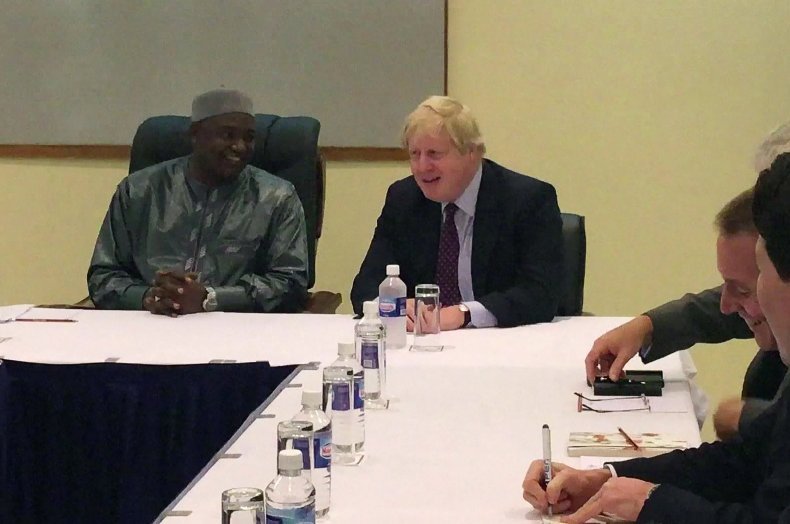 There are several steps to go before Gambia is readmitted to the institution—the Commonwealth Secretariat said in a statement that it would have to undertake "formal processes" and have its return agreed by current member states, though it said that it "looked forward to the country's eventual return." But what are the benefits to Gambia to returning to an institution that critics say is a vestige of British colonialism?
According to Gambia analyst Jeffrey Smith, rejoining the Commonwealth is one of President Barrow's top priorities as it is part of a wider process of rebuilding ties severed during Jammeh's 22 years in power. "It's all part of a process of social healing, bringing people back together, both in the country and reconnecting Gambia to the world," says Smith, executive director at U.S.-based NGO Vanguard Africa, which was a vocal supporter of Barrow during the election. "In that sense, it ranks at the very top [of Barrow's priorities]."
Membership of the Commonwealth brings with it a certain prestige. As British foreign minister Johnson indicated, embassies in the 52 Commonwealth member states are given the upgraded status of "High Commission." Member states receive political and economic support—for example, the Commonwealth Secretariat assists member states with election monitoring. The institution also markets itself as an equal-opportunities body: regardless of the size or international status of a country, all member states hold an equal say at meetings of the Commonwealth Heads of Governance Meeting, which takes place every two to three years.
This last point is particularly attractive for smaller states such as Gambia, which is geographically the smallest country in mainland Africa and has a population of less than 2 million, says Alex Vines, the head of the Africa Program at U.K. international affairs think tank Chatham House. "For a small state, it makes sense to be a member of as many organizations as it can be," he says.
Vines adds that the Commonwealth provides a forum for Gambia to have a louder voice on issues affecting it, such as climate change—Gambia is a low-lying country that is heavily dependent on its agriculture industry, meaning it is vulnerable to rising sea levels and unpredictable weather conditions. "There is a scenario where Banjul could end up pretty much like Atlantis on current trajectories," says Vines.
Among the international community, Gambia has been feted as an example of democracy taking root in Africa after peacefully negotiating its way through a post-election crisis. Fearing prosecution after years of allegations of human rights abuses, Jammeh originally bunkered down in Banjul, submitting an appeal against the election result to Gambia's Supreme Court—which didn't have enough judges to function—and banning officials from inaugurating Barrow.
The situation came to a climax when regional body the Economic Community of West African States (ECOWAS) deployed troops, led by Senegal, as a threat to Jammeh, and several West African heads of state acted as mediators for the strongman, who eventually went into exile in Equatorial Guinea.
According to Philip Murphy, the director of the Institute of Commonwealth Studies at the University of London, it was probably better for Gambia that it was not a member of the Commonwealth during the recent crisis. "If the U.K. had been pressing for [Jammeh's departure] through the Commonwealth, that might have created all sorts of resistance from other African leaders who may have said, 'Hang on, this is some kind of neo-colonial plot,'" says Murphy. "The fact that the issues was solved solely down to local pressure shows that, to some extent, the Commonwealth is pretty irrelevant."
But Murphy adds that, on balance, the advantages to being a member of a still-prestigious institution—which includes other continental powers such as Nigeria and South Africa—outweigh any potential accusations of neo-colonialism. "It doesn't involve them in any real commitments except agreeing to the principles of the Commonwealth," he says. "For a lot of states, it's a kitemark of respectability."