The Gambia Is the World's Newest Islamic Republic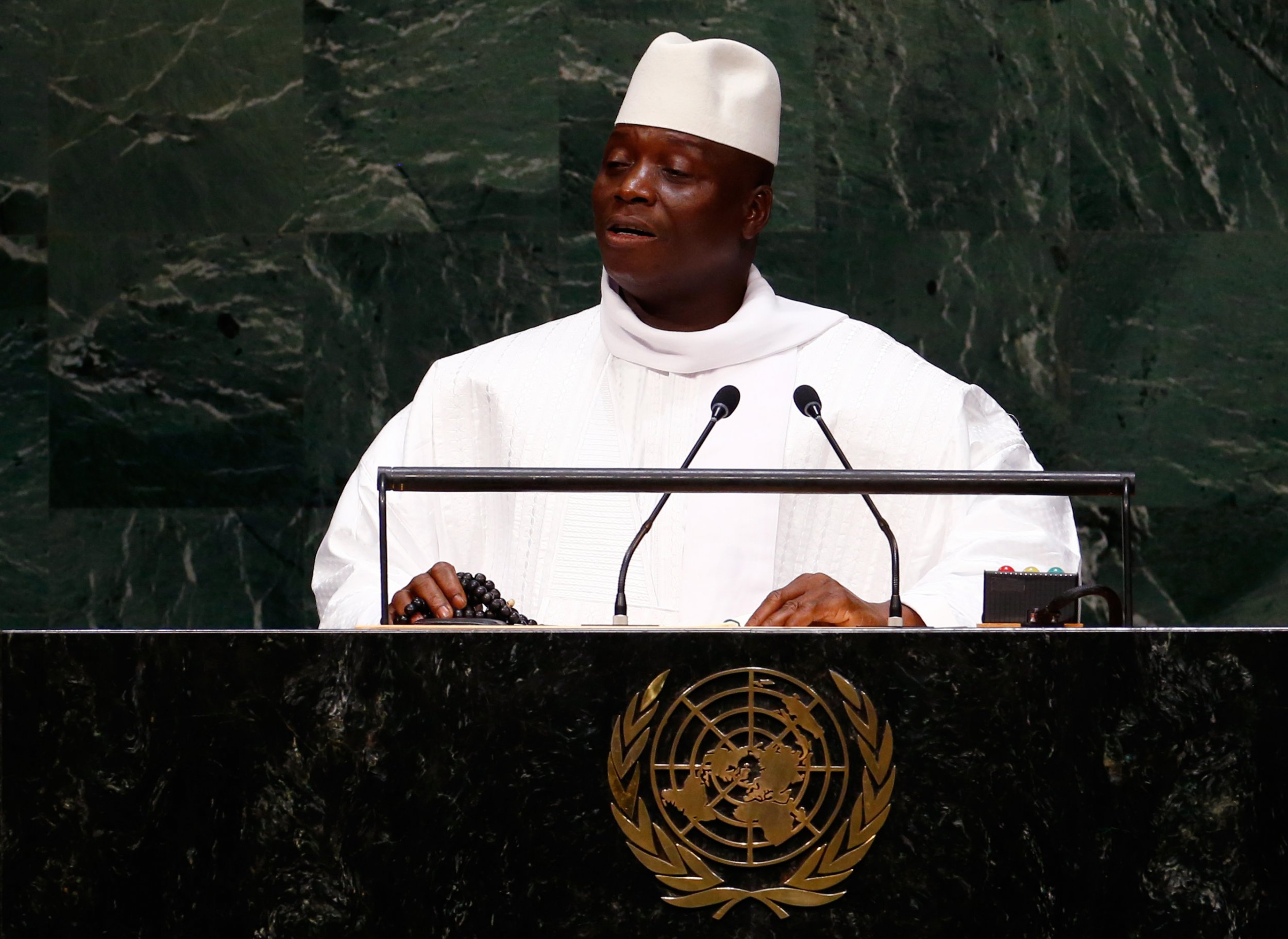 The president of Gambia has declared his country an Islamic republic in order to shake off the country's "colonial legacy," the Guardian reported.
Appearing on state television on Friday, President Yahya Jammeh made the announcement that the Gambia is joining the ranks of other countries ruled by Islamic law, including Iran, Pakistan, Afghanistan and Mauritania, which is separated from the Gambia by Senegal. The Gambia has a population of almost two million people, 90 percent of whom are Muslim . Christians make up another eight percent, and the rest belong to indigenous religions and belief systems.
Jammeh proclaimed the Gambia to be an Islamic republic "in line with the country's religious identity," according to the Guardian. "As Muslims are in the majority in the country, Gambia cannot afford to continue the colonial legacy," said the president, who took power in a 1994 military coup. The Gambia gained independence from British rule in 1965 and Jammeh pulled the tiny country out of the Commonwealth in 2013.
The long-serving president did not say what the change in status might mean for day-to-day life in the Gambia, but he stressed that non-Muslims will be free to practice their religion and that women will not be forced to abide by a conservative dress code, Al Jazeera reported. "We will be an Islamic state that would respect the rights of all citizens and non-citizens," said Jammeh.
Some analysts believe the decision is a bid to curry favor among Arab states, to compensate for the Gambia's soured relations with the west. Jeffrey Smith, senior advocacy officer at the Robert F. Kennedy Center for Justice and Human Rights, told Al Jazeera that Jammeh had "burned all bridges with his former donors in the west" over the country's human rights record and, as a result, is "desperately attempting to foster a closer and more lucrative relationship with the Arab world."
The European Union withdrew millions of euros worth of funding for the Gambia in December 2014 after judging the country to have violated the Cotonou Agreement, which regulates EU aid to developing countries in return for progress in protecting human rights.