Gambian Army Chief Pledges Loyalty to Embattled President Yahya Jammeh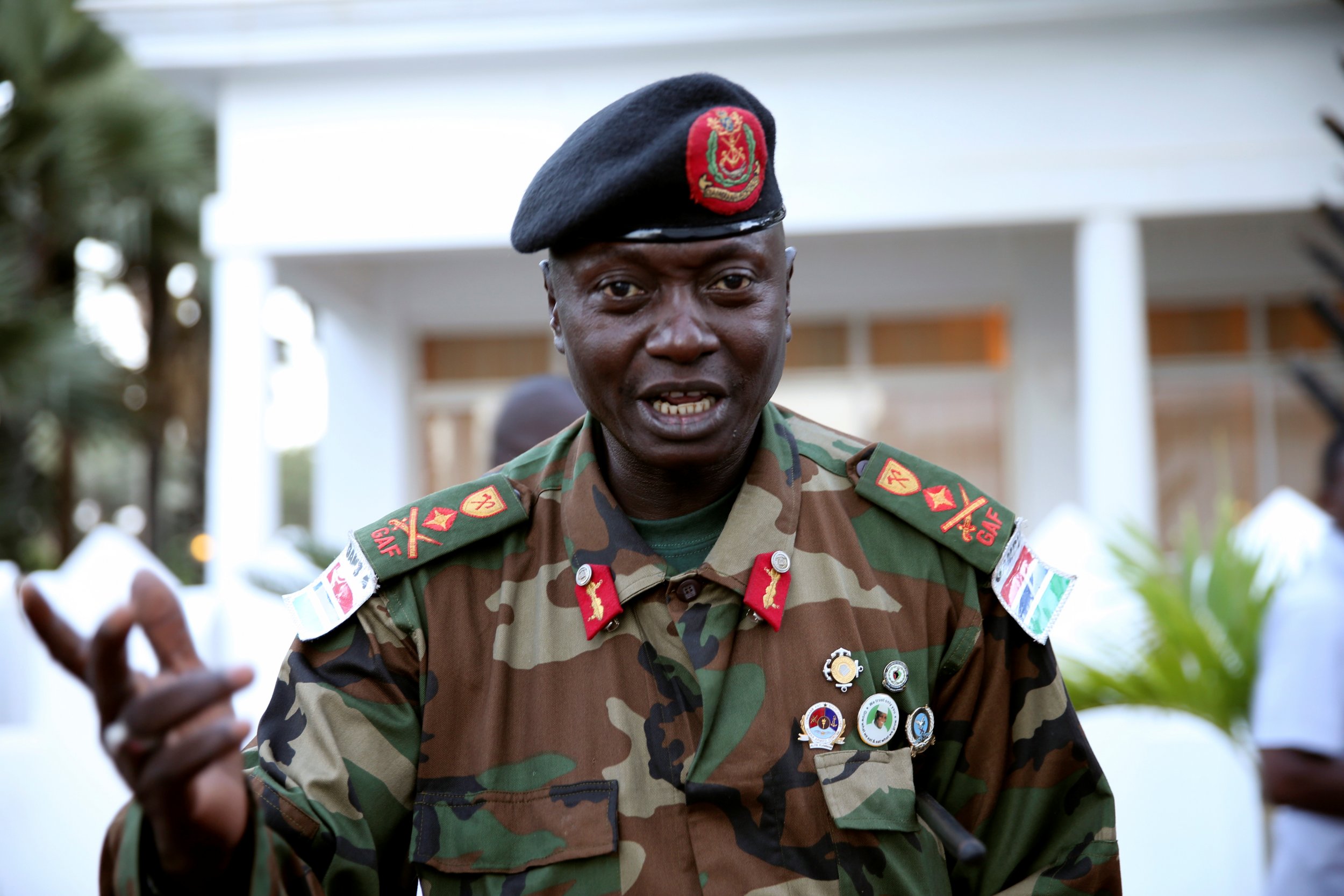 The head of Gambia's army has pledged "unflinching loyalty and support" to President Yahya Jammeh, who has refused to relinquish power after losing last month's election.
Jammeh initially conceded defeat to property developer Adama Barrow, but changed his mind days later, claiming the vote was marred by irregularities.
"May I please seize this opportunity to renew to [President Jammeh] the assurance of the unflinching loyalty and support of the Gambia Armed Forces," General Ousman Badjie wrote in an open letter published in pro-government newspaper The Daily Observer Wednesday.
The pledge came after regional bloc the Economic Community of West African States (ECOWAS) placed military forces on standby in case Jammeh does not leave office as scheduled on January 19, according to Reuters. Jammeh said the bloc's stance was "a declaration of war."
General Badjie had initially pledged allegiance to Barrow when his victory became known, according to the president-elect's spokesperson.
After Jammeh's U-turn in December, security services seized control of the electoral commission's headquarters, while three private radio stations were shut down last weekend in a media crackdown. One has since resumed broadcasting, but is only playing music and commercials without any presenters.
The ongoing political crisis deepened when it emerged Wednesday that the head of Gambia's electoral commission fled the country fearing for his safety.
Barrow won 43.3 percent of the vote on December 1, beating Jammeh's 39.6 percent. Jammeh's party, the APRC, has started court proceedings to annul the result after a counting error was discovered, despite it not having affected the outcome.
The case is due to be heard on January 10, nine days before Barrow is scheduled to be inaugurated.
Gambian Army Chief Pledges Loyalty to Embattled President Yahya Jammeh | World