Gambia's Yahya Jammeh Approaches Final Deadline as Troops Close In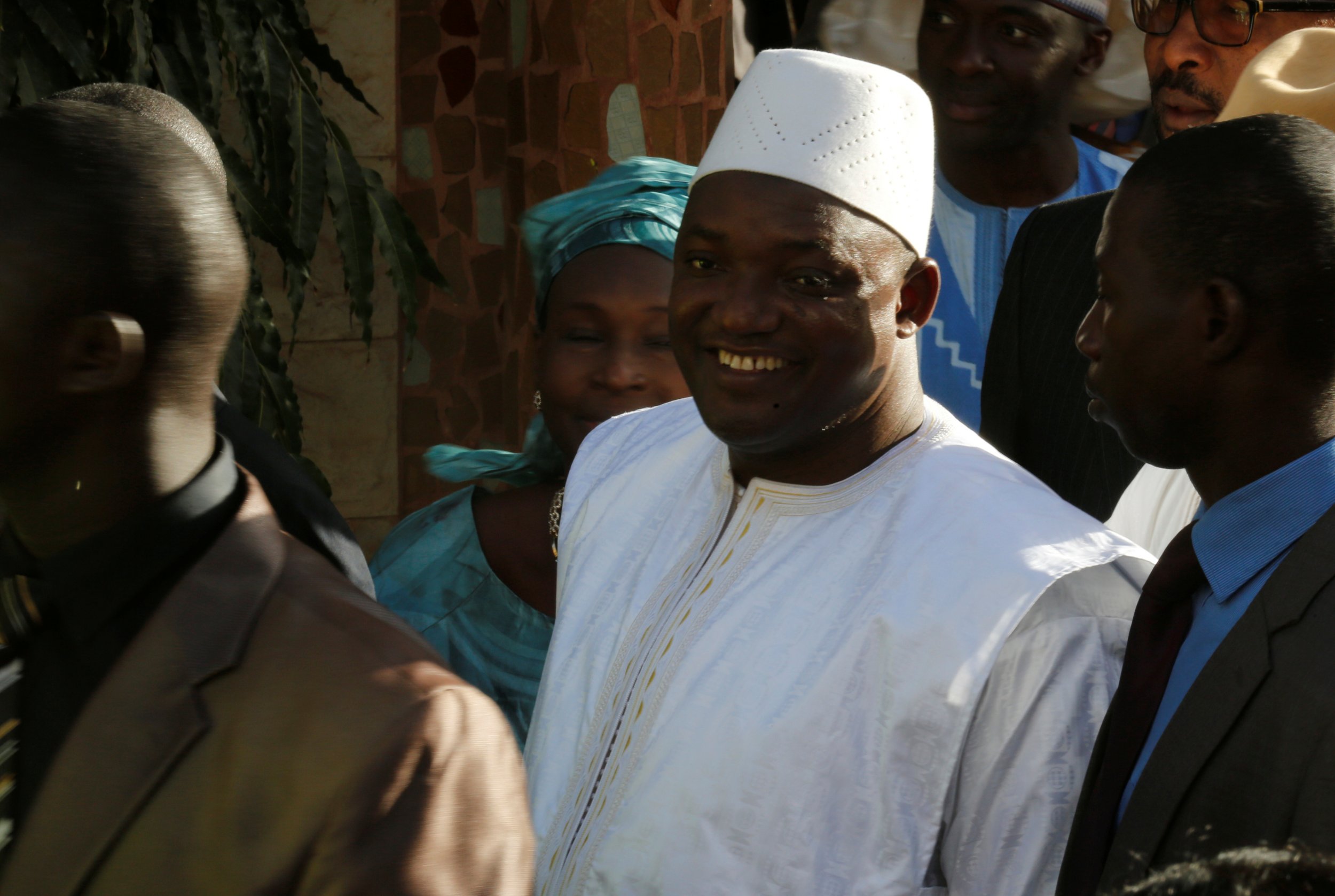 West African forces have entered Gambia, giving Yahya Jammeh a final deadline to leave power or be removed by force.
Jammeh lost the December 2016 election to Adama Barrow, who was sworn in as the country's new president in the Gambian embassy in neighboring Senegal on Thursday. A former army officer who has ruled Gambia since 1994, Jammeh has refused to accept the election result and rejected appeals by West African leaders to step down.
Troops from several West African countries, led by Senegal, entered the country Thursday. The Economic Community of West African States (ECOWAS) stated that Jammeh has been given a midday deadline to leave office, and a last-ditch mediation attempt led by Guinean President Alpha Conde is due to take place Friday morning.
"If by midday, he doesn't agree to leave Gambia under the banner of President Conde, we really will intervene militarily," said Marcel Alain de Souza, the chairman of the ECOWAS commission, according to the BBC.
Senegal's army said it had devoted significant land, air and sea resources to the mission—named Operation Restore Democracy—and that it would fight any resistance it encountered from Gambian soldiers loyal to Jammeh. The head of Gambia's army, General Ousman Badjie, told AFP Thursday that he would not involve his troops in what he called "a political dispute."
Troops from Nigeria and Ghana are also supporting the intervention.
In his inauguration speech at the Gambian embassy in Dakar on Thursday, President Barrow ordered members of the Gambian military to "remain loyal to the constitution and the republic." Barrow said that any soldiers found loyal to Jammeh or in possession of firearms would be considered "rebels."
The election victory of Barrow—a political novice and former property developer—reverberated around the tiny West African country, where Jammeh has ruled largely unchallenged for more than two decades. Human rights organizations have accused Jammeh of widespread abuses during his tenure, but Barrow told Newsweek in a December 2016 interview that he did not intend to prosecute Jammeh and instead wished to "reconcile" with his predecessor.
The political crisis in the popular tourist destination has seen British and Dutch tour operators evacuate holidaymakers from Gambia. The U.N. Refugee Agency said Wednesday that at least 26,000 people had also fled from Gambia into Senegal.
Gambia's Yahya Jammeh Approaches Final Deadline as Troops Close In | World