Gambia's Yahya Jammeh 'Dissolves Cabinet'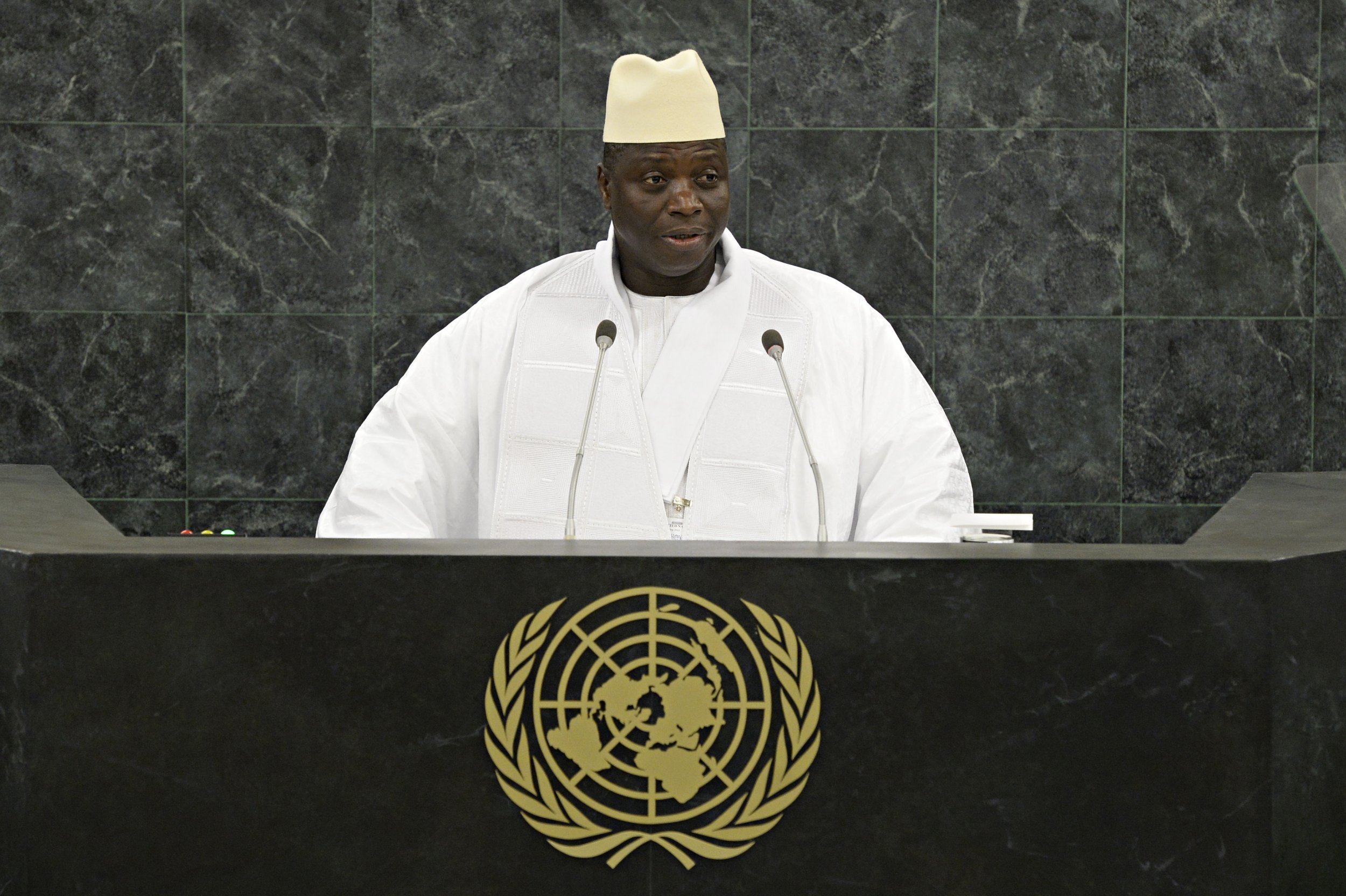 Gambia's outgoing president Yahya Jammeh reportedly sacked the remainder of his cabinet overnight Thursday as his 22-year tenure comes to a head.
Jammeh, who lost the December 2016 election to Adama Barrow, has come under intense pressure from West African states to step down. He has so far refused, but former political allies have largely deserted him.
Numerous high-profile ministers, including the former foreign, finance and trade chiefs, have resigned in recent days, and Jammeh was dealt a huge blow Thursday when his vice president Isatou Njie-Saidy—in office since 1997—resigned, according to Al Jazeera.
Jammeh has since dismissed his remaining ministers and taken control of all government ministries himself, according to a reporter for The Guardian in the Gambian capital Banjul.
Regional forces led by Senegal have entered the tiny West African country in preparation for a military intervention to remove Jammeh. The Economic Community of West African States (ECOWAS) has given Jammeh a midday GMT deadline to step down peacefully or face being removed by force.
The Senegalese army has said that it will engage any Gambian troops it finds loyal to Jammeh, and Barrow—who was inaugurated at the Gambian embassy in Dakar, the capital of Senegal, on Thursday—has warned the Gambian military to renounce its loyalty to Jammeh.
The head of the Gambian army, General Ousman Badjie, repeated his loyalty to Jammeh earlier in January. But video footage has emerged that appears to show Badjie dancing in the streets with Gambian citizens celebrating Barrow's inauguration Thursday.
Jammeh seized power in a 1994 military coup and has cracked down on political opposition during his tenure. Several African states have reportedly offered the former army officer asylum in exchange for stepping down peacefully—including Morocco and Nigeria—but Jammeh has declined and refused to accept the election result, decrying "extraordinary" foreign interference in his country's affairs.