Gambia's Yahya Jammeh Refuses to Leave as Adama Barrow Announces Inauguration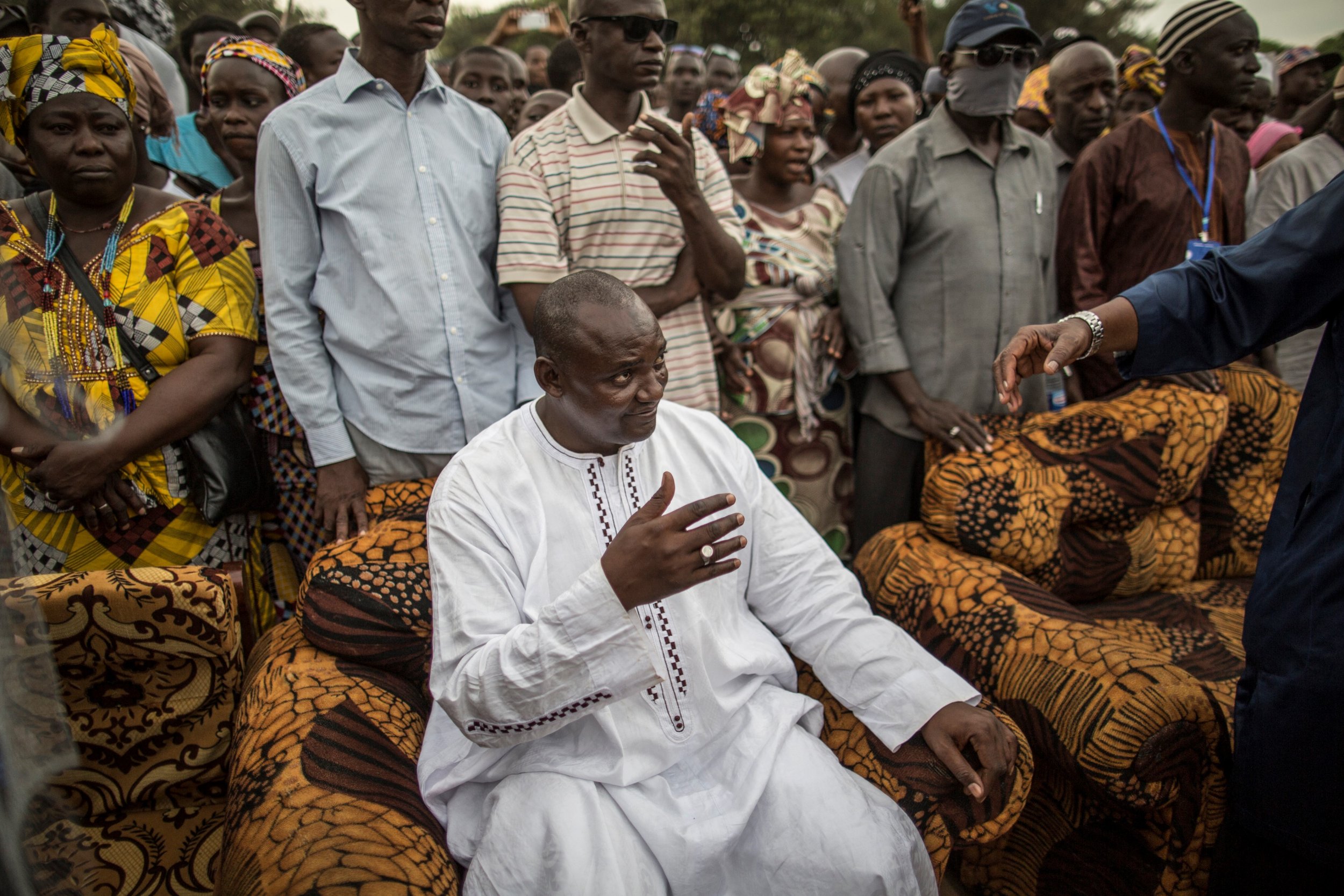 Gambia's Yahya Jammeh has refused to leave power after his presidential mandate expired at midnight Thursday, as his successor prepares to be inaugurated.
Adama Barrow defeated Jammeh in the December 2016 presidential election, but the latter has rejected the result and declared a state of emergency, despite threats of military intervention from regional powers.
President-elect Barrow's spokesman Halifa Sallah tells Newsweek that his inauguration will go ahead Thursday. "We have woken up to a new day in Gambia," says Sallah, speaking via telephone from the capital Banjul.
A Twitter account reportedly run by Barrow's staff said that his inauguration will take place at the Gambian embassy in Dakar, the capital of neighboring Senegal. Barrow has been staying in Senegal due to security concerns ahead of his inauguration.
The president of Mauritania, Mohamed Ould Abdel Aziz, met with Jammeh late Wednesday in a last-ditch bid to convince the former army officer, who seized power in a 1994 military coup, to leave power peacefully. Following his meeting, Aziz flew to Senegal, where he met with Senegalese President Macky Sall and Barrow, Reuters reported.
Troops from several West African countries have amassed on Senegal's border with Gambia. Regional body the Economic Community of West African States (ECOWAS) has thrown its weight behind Barrow and threatened to depose Jammeh by force if necessary.
Sallah says that Jammeh's attempts to lend a "cloak of legitimacy" to his bid to stay in power have failed. Jammeh declared a 90-day state of emergency in Gambia on Tuesday, decrying "extraordinary" foreign interference in the country's affairs, and the Gambian parliament approved a resolution for Jammeh to stay in power for an additional three months Wednesday.
"The unique situation in Gambia is that the people are not in the streets, the markets are not functioning, shops are closed, his ministers are deserting him, his ambassadors are deserting him. There's a general shutdown of the country and the economy so in that sense his legitimacy is becoming questionable," says Sallah. Multiple ministers in Jammeh's government have resigned in recent days, while British and Dutch tour operators have been evacuating holidaymakers from the sunny West African state.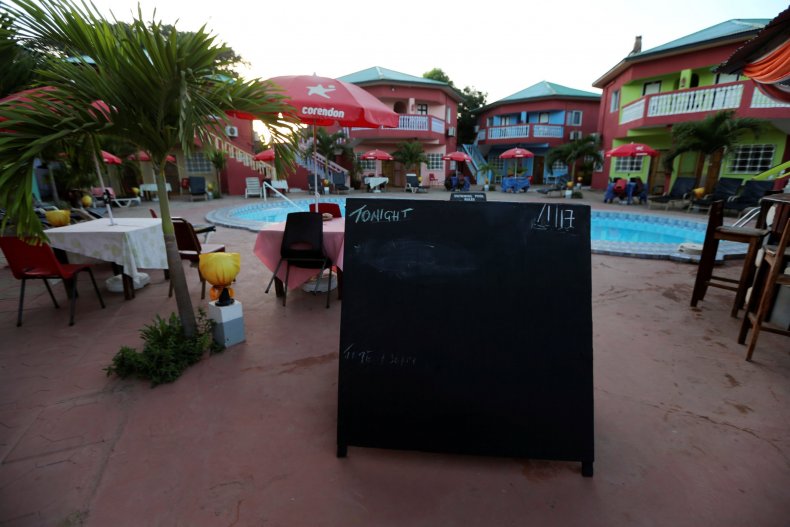 Sallah says that, should Gambia's military desert Jammeh, his government will collapse "like a house of cards." The chief of Gambia's army, General Ousman Badjie, recently pledged his allegiance to Jammeh but told AFP on Thursday: "We are not going to involve ourselves militarily. This is a political dispute."
The political crisis in the country has sent thousands of people fleeing Gambia. The U.N. Refugee Agency said Wednesday that at least 26,000 people had fled into Senegal as the dispute approached its climax.
Human rights organizations have accused Jammeh of persistent abuses during his 22-year tenure, including a crackdown on political opposition and freedom of expression. Scores of prominent opposition figures were arrested in 2016 ahead of the election, while several also died in suspicious circumstances.
In a December 2016 interview, Barrow, a political novice who has worked as a property developer and studied in the U.K., told Newsweek that he did not intend to prosecute Jammeh and that the outgoing president would be welcome to stay in Gambia as a citizen after his tenure expired.